Quick Quote - Click Here
Adventures by Disney Travel Insurance - Review
Adventures by Disney River Cruise
Strengths
Strong Insurance Partner
Pre-Existing Condition Waiver Available
Cancel For Any Reason
Weaknesses
Expensive
Low Medical And Evacuation Benefits
Cancel For Any Reason Credit Not Cash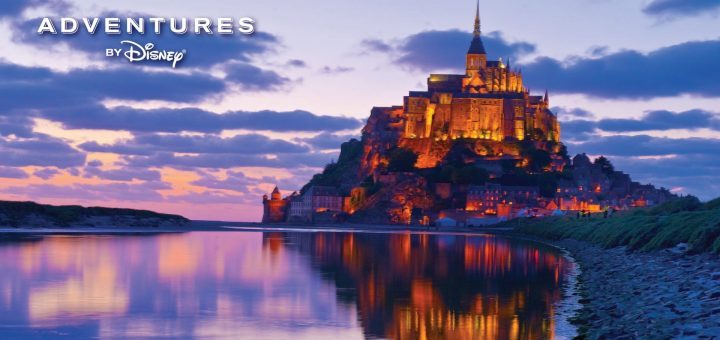 Adventures by Disney offers a limited number of river cruises in Europe on the Rhine, Danube, Rhone, and Seine rivers.
Unlike Disney Cruise Line ocean cruises, Disney does not own the river cruise boats. Instead, they contract with AmaWaterways to use their fleet. All guests on board are with Adventures by Disney, so there's no chance of co-mingling with AmaWaterways' customers. Most of their sailings are family-friendly, but a few are adults-only.
Adventures by Disney offers a travel insurance program called Vacation Protection Plan, which is a single, take-it-or-leave-it option. We are not fans of these types of plans since they cannot accommodate every traveler's needs. Adventures by Disney charges a flat 8% fee for travel insurance on top of the cruise fare, taxes, fees, and gratuities.
About Adventures by Disney Vacation Protection Plan Travel Insurance Policy
Arch Insurance Company, which is rated A+ by AM Best for financial strength, underwrites the Adventures by Disney Vacation Protection Plan. They are also the underwriter for one of the travel insurance products available at AARDY: RoamRight. Aon Affinity Travel Practice administers the Adventures by Disney program and processes claims.
How to Buy Adventures by Disney Vacation Protection Plan
Like many river cruise lines, Adventures by Disney does not offer bookings on their website. You must call Disney to receive quotes on the cruise fare and cruise insurance.
Our Adventures by Disney Cruise
Our Adventures by Disney vacation is an 8-day Rhine river cruise that begins in Basel, Switzerland and ends in Amsterdam, the Netherlands. The cruise price is $8,169 per person, $16,338 total. Adventures by Disney includes gratuities, airport transfers, and daily excursions, but not airfare.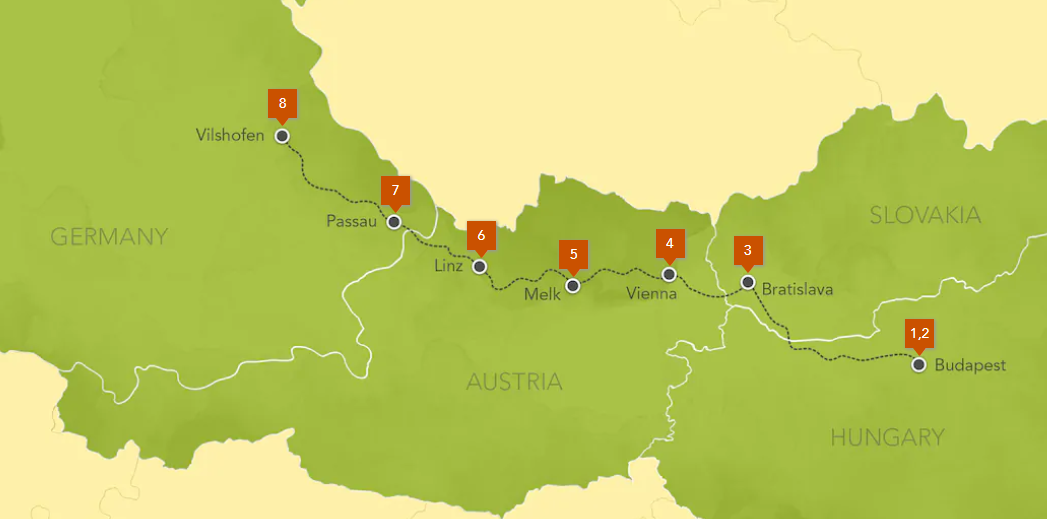 Unlike many river cruise lines, Adventures by Disney does not include or offer airfare, so you must purchase it on your own. Consequently, Disney trip insurance will not cover your airfare, so you'd have to buy a second policy to cover it.
Thus, the cost of this trip would be much higher because you would have to purchase our own airfare and hotels for a pre- or post-cruise stay. Since Adventures by Disney cruise insurance does not cover travel arrangements made privately, this review includes only the cost of the cruise, instead of total trip cost in the quote.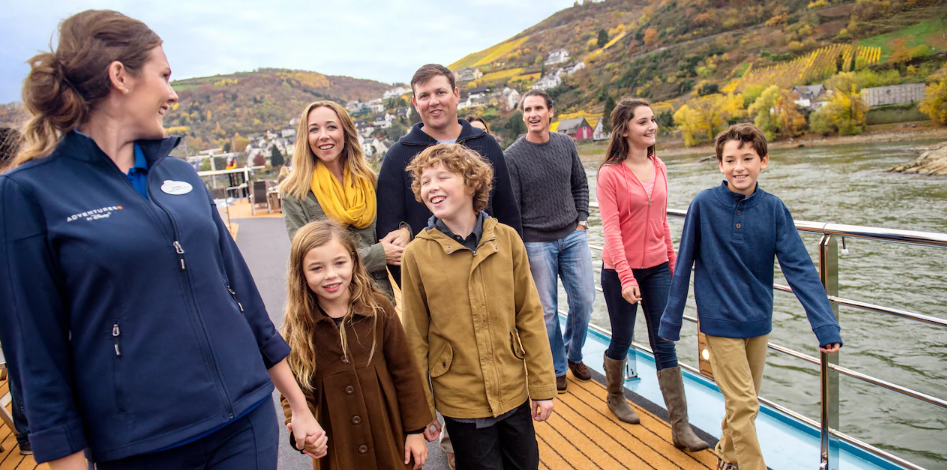 Comparison Quotes
Based on a sample couple, ages 55 and 60, we created comparison quotes using Aardy's travel insurance marketplace engine.
We analyzed Adventures by Disney's Vacation Protection Plan cruise travel insurance benefits to see how they stack up against two popular travel insurance policies available at AARDY.
First, we compare it to iTravelInsured Travel SE. For this trip, it's the least expensive plan with at least $100,000 Medical Insurance, $250,000 Medical Evacuation, and a Pre-existing Medical Condition Waiver. These are the minimum coverage levels we suggest when traveling outside of the USA.

Second, we include iTravelInsured Travel LX in the review because it is the least expensive plan that offers Cancel For Any Reason benefits.

Next, we break down the benefits of each policy in a side-by-side comparison.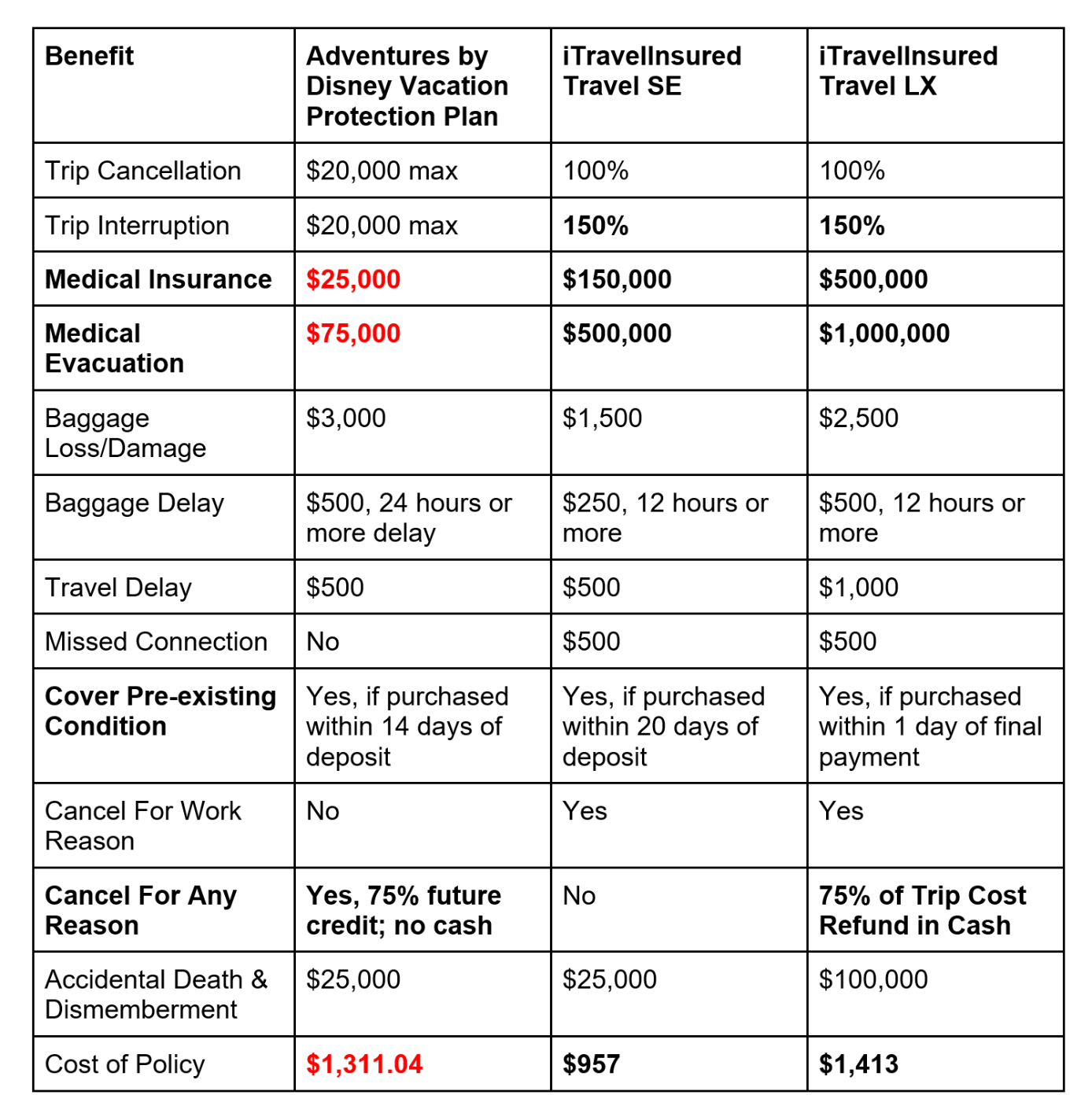 Overall, Adventures by Disney Vacation Protection Plan charges a tremendous price for a barebones policy. In the following section, we discuss each benefit in detail, so you know what to look for when shopping for travel insurance for your Adventures by Disney river cruise.
Trip Cancellation
A significant concern for senior travelers is Trip Cancellation. If you became ill or had an accidental injury prior to your departure date, you may have to cancel your travel arrangements, resulting in financial losses. While disappointing, Trip Cancellation is doubly painful without cancellation insurance.
Adventures by Disney Vacation Protection Plan permits cancellation for a slim number of reasons. They include:
Unexpected injury, illness, or death of traveler or family member.
Hijacking, quarantine, jury duty, subpoena
Residence uninhabitable by natural disaster, fire, flood, burglary
Inclement weather
Involuntary termination (layoff)
Terrorism
Revocation of military leave
Trip delayed more than 50% of scheduled duration
Unfortunately, Disney's list of cancellation reasons lacks some important coverage. We recommend policies that also include:
Strike
default or bankruptcy of the common carrier
Cancel For Work Reason (traveler required to work during the trip)
Employer-initiated transfer of 250 miles or more
Destination uninhabitable or unreachable by fire, flood or natural disaster
Mechanical breakdown of a common carrier
Traveler involved in accident en route to departure
Mandatory evacuation
Hurricanes
Documented theft of passports or visas.
Oddly, if you buy Disney's cruise travel insurance, you do not get bankruptcy or default protection. While most travel insurance plans reimburse for the carrier's bankruptcy, Disney's insurance does not cover if it went bankrupt itself.
A restriction to note is Disney river cruise travel insurance only pays a maximum of $20,000, or $10,000 per person, for Trip Cancellation. In this review, the trip cost is $8,169 per person, so it falls within the cap. But if we added a 12-year-old grandchild to the trip, whom Disney charges the full adult price, the cost of the trip would be over $24,000. In that case, Disney travel insurance would still only pay a maximum of $20,000 in Trip Cancellation.
To recap, Disney insurance has few permitted cancellation reasons, a $20,000 maximum reimbursement for Trip Cancellation, and does not cover any travel arrangements booked outside Disney.
Both iTravelInsured Travel SE and Travel LX cover all travel arrangements, regardless of where you booked them. In addition, they both offer a 100% refund for covered Trip Cancellations, a 150% refund for covered Trip Interruptions, and a broad list of covered reasons.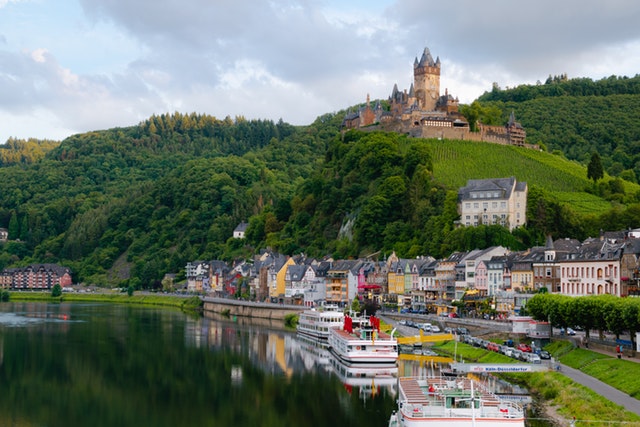 Cancel For Any Reason
Cancel For Any Reason cruise insurance provides the highest level of flexibility and reimbursement if you must cancel your trip for any reason not covered by the policy.
If you cancel your Adventures by Disney river cruise for a reason not listed in the Disney policy, they grant future credits for 75% of the prepaid, non-refundable cancellation fees paid to them. Credits expire after one year, are non-transferrable and not redeemable for cash. Disney, not their insurance policy, provides this part of the Vacation Protection Plan. When it comes to refunds, we always prefer cash since future credits may not be used.
Alternatively, travel insurance policies like iTravelInsured Travel LX with Cancel For Any Reason pay a 75% cash refund of all prepaid, non-refundable trip costs including arrangements made outside of Adventures by Disney. This could include flights, hotels, rental cars, excursions and transfers.
Keep in mind, Cancel For Any Reason has a couple of rules:
Purchase the policy within 20 days of your initial payment or deposit date, and
Insure 100% of the prepaid trip costs subject to cancellation penalties or restrictions. For additional prepaid non-refundable payments made after the purchase of the policy, insure within 20 days of each subsequent payment added to your trip, and
Cancel your trip 2 days or more before your scheduled departure date.
Trip Interruption
A Trip Interruption is a situation during your trip that causes you to miss some or the rest of your vacation. It's like Trip Cancellation but happens during your travels.
The most common trip interruption is the injury or illness of a traveler. If you had an injury or illness on your vacation but can continue traveling after treatment, trip interruption reimburses the unused portion of the trip, and the cost to rejoin the trip in progress.
Trip interruption also includes a family member who had a sudden grave illness or passed away. If your covered situation requires curtailing the trip and going home early, Trip Interruption also reimburses for the unused portion of the trip, plus the added cost of going home early.
In the Adventures by Disney travel insurance policy, Trip Interruption benefits share the same short list of covered reasons as Trip Cancellation. Like cancellation, the Disney cruise travel insurance has a $20,000 cap for Trip Interruption. That amount includes both the reimbursement of unused trip costs plus the added cost of transportation home.
On the other hand, travel insurance plans like iTravelInsured Travel SE and Travel LX offer 150% of trip costs for interruption. Therefore, they cover up to 100% of the unused costs, plus up to an additional 50% to cover transportation costs to return home.
Medical Insurance for Emergency Treatment
Just because you're healthy today doesn't mean you won't need Medical Insurance when you travel. Anything can happen, including accidental injuries or sudden illness.
If you have a medical emergency when traveling and don't have proper medical insurance overseas, you could find yourself with huge, unexpected hospital bills. Many Americans mistakenly believe countries with universal health care will treat them for free. Unfortunately, this is not the case.
Instead, Americans receive treatment at private hospitals, not public, and must pay like anyone else. Admission for inpatient care can cost $3,000-$4,000 per day, plus the cost of treatment, x-rays, surgeries and specialists.
Doesn't Medicare pay for hospitalization? No. Medicare does not pay providers outside the US. Some Medicare supplements do cover at lifetime limits or reduced benefits, and for emergencies only, and can still require you to pay 20% of the costs. As a result, you could go on vacation and end up with medical bills in the thousands.
Thus, AARDY urges overseas travelers to take travel medical insurance of at least $100,000 per person. In a medical emergency, $100,000 provides ample health care and helps protect your retirement savings from unexpected financial burdens.
Regrettably, Adventures by Disney provides a feeble $25,000 benefit for Medical Insurance. That's simply unacceptable. On the other hand, iTravelInsured Travel SE includes $150,000 per person, and Travel LX provides $500,000 per person of Medical Insurance, so you can receive proper treatment without ending up in debt.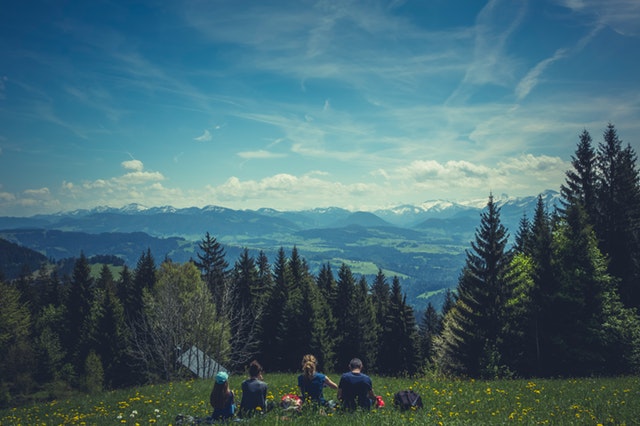 Emergency Medical Evacuation
Medical Insurance isn't the only potentially expensive part of a trip gone wrong. Emergency Medical Evacuation transports you from the place of injury or illness to the closest hospital. Once you're stable enough for transport, Medical Evacuation brings you home via commercial flight or, if necessary, private medical jet.
Medical flights can cost up to $25,000 per hour and regular health insurance does not cover it. In addition, the US State Department does not offer any medical treatment or evacuation assistance for US citizens.
Adventures by Disney travel insurance includes Medical Evacuation up to $75,000 per person. We find that woefully low. AARDY advises travelers to get at least $250,000 Medical Evacuation to assure there's enough coverage to get them back home from almost anywhere if they experience a serious medical event.
Pre-existing Medical Conditions
A Pre-existing Medical Condition is one in which you've received medical treatment, test, medication change, new medication added, or a recommendation for a treatment or test that hasn't happened yet. Most travel insurance policies exclude Pre-existing Conditions from the date you purchase the policy to 60 days back (some policies look back 90 or 180 days). Any medical conditions older than 60 days, unchanged and stable with medication are covered, as are any new conditions that arise after you purchase the policy.
If you must cancel, interrupt or seek medical treatment for a medical condition while traveling, travel insurance policies exclude claims related to Pre-existing Conditions. However, if you purchase the policy within a few days of your Initial Trip Payment or Deposit date, many policies add a Waiver that includes Pre-existing Conditions for claims in the policy. As a result, there is no look back period and Pre-existing Conditions are covered.
Many senior travelers have Pre-existing Conditions that are normally excluded from coverage. By enrolling in travel insurance early, travelers reduce their risk if they had to cancel or receive medical treatment while vacationing.
The Adventures by Disney policy covers Pre-Existing Conditions provided that:
Your payment for this plan is received within the Time Sensitive Period (14 days of Initial Trip Payment); and
You insure 100% of the cost of all Travel Arrangements that are subject to cancellation penalties; and
You or the individual with the Pre-Existing Condition, are not disabled from travel at the time You make Your payment for this plan, and
Trip cost per person does not exceed $10,000.
iTravelInsured Travel SE and Travel LX also cover Pre-existing Medical Conditions but have more lenient Time Sensitive Periods. In addition, neither plan requires that you insure 100% trip cost, nor has a dollar limit of $10,000 per person.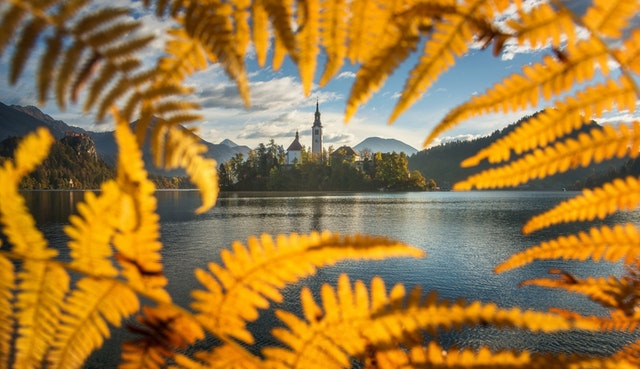 Price and Value
Adventures by Disney travel insurance comes with a hefty cost of $1,311.04 and many restrictions. It limits the maximum trip cancellation or interruption refund to $10,000 per person, or $20,000 total. In addition, the medical insurance offers a meager $25,000, and only $75,000 medical evacuation. On top of that, it permits few reasons for cancellation, and Cancel For Any Reason only grants future credits that expire after a year. It's an incredibly limited policy with a premium price tag. Overall, Adventures by Disney offers poor value for travel insurance.
In contrast, iTravelInsured Travel SE comes in at $957 ($354 less than Disney, a 27% savings) and includes superior medical and evacuation benefits (600% more medical insurance, 667% more medical evacuation), 100% refund for trip costs for covered cancellation, 150% refund for covered trip interruption, and a robust list of cancellation reasons.
The highest level of coverage, iTravelInsured Travel LX, includes $500,000 medical insurance (2000% more) and $1,000,000 medical evacuation (13,000% more). Plus, Travel LX includes a Cancel For Any Reason provision that refunds 75% of trip costs back in cash, rather than future credit. Although the Travel LX costs slightly more than Disney (only $102 more), it includes substantially superior coverage.
Adventures by Disney River Cruise
If you are thinking of a Disney European River Cruise 2021 then their really is no other choice expect booking an Adventures by Disney River Cruise 2021. A Disney Rhine river cruise or a Disney Seine river cruise are a perfect way to experience Disney river cruise ships. Disney danube river cruise reviews are also a good source of information to decide whether a Disney european river cruise is right for you for your vacation. With an adventures by Disney river cruise Danube, you will be in the heart of breathtaking european scenery. With a Disney river boat cruise europe is literally on your doorstep.
Conclusion
Adventures by Disney river cruise insurance leaves travelers with a basic policy at a high cost. Its medical insurance and medical evacuation limits are hazardously low. Disney's limited number of covered cancellation and interruption reasons leave gaps in coverage, as well as insufficient trip cost reimbursement.
Seniors planning an Adventures by Disney vacation will find the best value for their money and peace of mind when they shop around at AARDY Travel Insurance Marketplace. There, you can review dozens of options and select the best policy to fit your needs.
To help you find the best policy, AARDY recommends having at least $100,000 in travel medical coverage and $250,000 emergency medical evacuation when traveling outside the US. And, if you purchase the policy within the 14-21 days of initial trip payment, please consider a travel insurance policy with the pre-existing condition waiver included to ensure the most coverage for your money.
If you are planning a Disney river cruise 2021, a Rhine river cruise adventures by Disney or a Disney european river cruise 2021, be sure to pack insurance before you travel. You never know when you may need it.
Have questions? We would love to hear from you. Send us a chat, Send us an email at agent@aardy.com or alternatively Call Us at (650) 492-6298.
Recent AARDY Travel Insurance Customer Reviews