Quick Quote - Click Here
AIG Travel - Travel Guard Review 2021
AIG Travel - Travel Guard is a leading partner of AARDY. We offer its Silver, Gold and Platinum Travel Insurance plans. Take a moment to familiarize yourself with AIG via our AIG Travel - Travel Guard Company Review.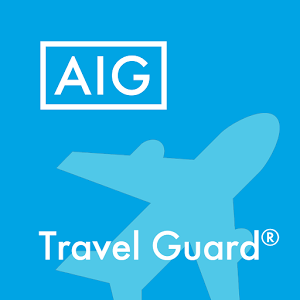 AIG Travel - Travel Guard has over 25 years of experience in the Travel Insurance sector. Without question, it is one of the United States' leading trip insurance plan providers. AIG Travel provides innovative travel insurance, assistance and emergency travel service plans for millions of travelers and thousands of companies throughout the world.
Its comprehensive travel insurance programs include:
Per-trip and annual plans
Coverage for trip cancellation, trip interruption, trip delay, medical expenses, baggage loss and more
Through a network of assistance centers located in Asia, Europe and the Americas, AIG Travel ensures 24/7 highest quality support in:
Travel Medical Assistance
LiveTravel® Emergency Service
Worldwide Travel Assistance
Concierge and Personal Assistance
Travel Guard Review – Independent Assessment
We are principally interested in the financial health of the underlying insurance carrier. In this case, AIG Travel's underwriter for this plan, National Union Fire Insurance Company of Pittsburgh, maintains an A (Excellent) A.M. Best rating.
Secondly, we are interested in the health of Travel Guard itself. AIG Travel maintains an A+ Better Business Bureau rating. BBB does not issue a higher rating than A+, so we have great confidence in Travel Guard is this regard.
Finally, we are concerned about the way in which customers feel that they have been treated – how they have been looked after. 5,511 AIG Travel Guard customers were recently polled and gave AIG Travel a 4.6 out of 5 rating. This is an incredibly robust customer response, and should give great confidence to new Travel Guard customers.
AIG Travel – Travel Guard offers incredibly strong underwriting, business practices and customer support. We recommend it to our customers without hesitation.
Here is a brief summary of the three plans that we offer from AIG Travel.
Travel Guard - Silver
Summary
The Silver Plan is for travelers and families who want basic comprehensive coverage and access to our 24-hour emergency travel assistance services. This plan provides even more cover when purchased within 15 days of initial trip payment, including cover for pre-existing medical conditions and carrier financial default. Each child aged 17 and under is covered at no additional cost for each adult that purchases this plan.
Travel Guard - Gold
Summary
The Gold Plan is AIG Travel Guard's most popular package of travel insurance and assistance services. Offering comprehensive cover for individual travelers and families, this plan includes children aged 17 and under covered at no additional cost! If you purchase within 15 days of initial trip deposit, this plan provides additional coverage for pre-existing medical conditions and carrier financial default. Optional coverage upgrades include Cancel for Any Reason and Medical Evacuation home or to the hospital of choice.
Travel Guard - Platinum
Summary
The Platinum Plan from Travel Guard is for travelers who want a comprehensive package of travel insurance cover and assistance services. The Platinum Plan also covers for pre-existing medical conditions, carrier financial default, and even trip cancellation due to job loss and other covered work reasons. You can also upgrade your Platinum Plan to include optional cover like Cancel for Any Reason and Medical Evacuation home or to the hospital of your choice.
As always, at AARDY we recommend that travelers consider travel insurance. You can get an anonymous quote in seconds, and compare dozens of the top travel plans from many of the largest US travel insurers, saving you time and money finding the right travel plan for your needs.
What many people do not know is that they won't find the same trip insurance plans available at a better price – all down to price certainty anti-discriminatory law in the US.
Travel Insurance Comparison – Will I Pay More Buying Travel Insurance from a Comparison Website?
In short – a trip insurance quote for an insurance plan that you see from AARDY is the same price you would see from the insurance carrier direct – we are not allowed to compete on price for 'filed' insurance products. No one is. You are certain to get best value from us.
Safe travels.