Quick Quote - Click Here
Air India Travel Insurance - 2021 Review
Air India Travel Insurance
Strengths
Terrible 'Airline' Travel Insurance Cover is Not Offered
Customers free to choose best travel insurance option from market
Weaknesses
No advice is offered to purchase travel insurance cover
Customers could be under-covered
particularly those traveling internationally
When you buy your Air India flight in the USA, Air India Travel Insurance is not offered. Don't worry, this is actually fantastic news, as we can now go look for some excellent options.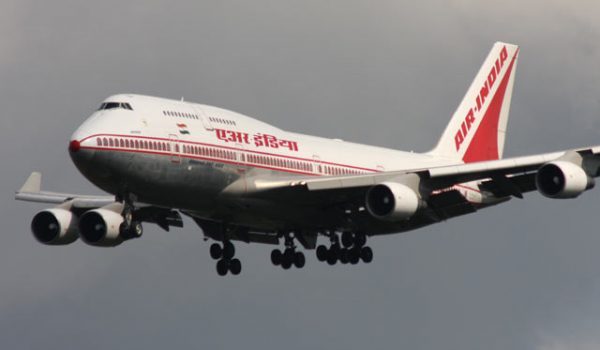 In general, whenever we fly in the USA, we are offered flight insurance on check-out. As we have shown over the years, travel insurance that the airlines offer is normally awful. Expensive, with little cover.
Air India is one of the few airlines that does not try to sell its passengers trip insurance, and we think this is great.

Air India Travel Insurance – Compare and Save
The absence of Air India Travel Insurance makes us happy? Why? Because it is really frustrating when an airline tries to sell poor cover, and that is what they all tend to do. Air India is an unusual exception.
Flight Insurance that is sold by an airline does not offer protection that includes Cancel for Any Reason cover, for instance. Airline policies also tend to have little in the way of Work Cancellation cover.
So, the fact that Air India does not try to sell travel insurance is pretty good news.
Customers are now free to choose. Let's do exactly that.
Air India Travel Insurance – Recent Example
Here's a flight that we were looking at in May from San Francisco to Delhi, heading back to California after a couple of weeks.

Note the range of options available to us in terms of selecting the same economy seat, with different price points.
Air India does not provide fast-links to explain the differences in seat booking conditions. We think that this is pretty poor service. Moreover, its seat prices do not include taxes or charges or fees. Again, we think this is highly undesirable.

Our seat ended up costing a total of $1,820 - this is an expensive flight.
Air India Travel Insurance – Options
When we run a quote for the trip at AARDY we can see 15 different plans available. In our world, we tend to think of travel insurance as either a Silver, Gold or Platinum plan.
Silver tends to have limited benefits – good enough but not substantial. Gold tends to fit most people most of the time – 70% of customers buy a 'Gold' plan. Platinum tends to include very high medical limits, and Cancel for Any Reason Insurance.
In this case we would look at the following options for a customer:
Air India Travel Insurance – Silver
For this trip, the iTI Lite plan looks excellent. It costs $55 and has $100k of Medical Sickness cover. $250k of Medical Evac is also included. This is a highly recommended Silver plan.

Air India Travel Insurance – Gold
In order to obtain more cover, we would look at the TII Worldwide Trip Protector. It's more expensive, at $77, but does offer Hospital of Choice as a benefit. We think that this is a benefit worth having – giving the patient the choice of where they are treated. Remember that the majority of customers will choose this type of plan.

Air India Travel Insurance – Platinum
The final level of protection would be a Platinum plan. In this instance, we would probably select the iTI Travel LX  plan. It has that coveted Cancel for Any Reason cover. This plan would come in at $116.

Do remember that insurance plans are quoted based on age, destination and trip length. So, older customers spending more time in the country will be charged more by an insurance carrier.
Air India Travel Insurance – One Site – Many Carriers
We love Amazon and are fans of Expedia. Comparison-shopping is simple. Sites like AARDY do exactly the same for travel insurance. Would you like to visit each travel insurance carrier directly? Of course not. Take the Amazon-like travel insurance experience at AARDY.
So when buying trip insurance, which should you choose? That's the beauty of insurance comparison – you get to see all the best prices in the market.
Air India Travel Insurance – Does AARDY charge More?
You won't find the same trip insurance plans available at a better price – price certainty is guaranteed as a result of anti-discriminatory insurance law in the US. This is really powerful consumer protection.
A travel insurance marketplace like AARDY will offer a multitude of different plans from some of the most respected travel insurance carriers in the country. You will only need a few minutes to check value for money, coverage, and insurance carrier ratings.
Enjoy your next trip with Air India.
Safe travels.
Recent AARDY Travel Insurance Customer Reviews