Quick Quote - Click Here
Airline Codeshare Chaos - 2021 Review
Airline Codeshare Chaos is the name that we have given to what appears to be a new way for airlines to overcharge loyal customers.
Beat this airline strategy and lower your ticket price.
We have uncovered a pricing strategy that US airlines are using as part of their Codeshare agreements.
Codeshare allows an airline to sell seats on a partner airline's aircraft as if it were one of theirs. So, American might sell a British Airways seat, or Delta an Alitalia.
The loyal customer buys through 'his' airline's site, and would probably feel fairly confident, if asked, that 'his' airline would not try to charge him more, by marking up a partner's ticket prices.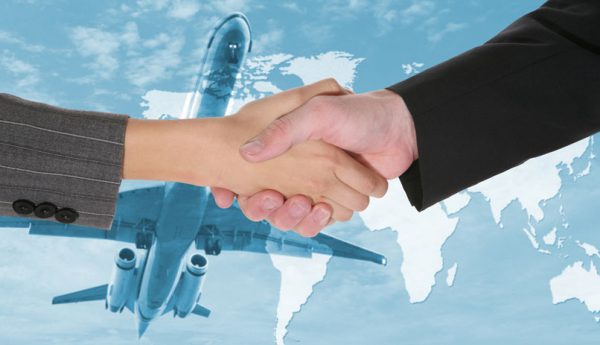 Recent research suggests that Codeshare Chaos, where an airline marks up a partner's price, is EXACTLY what is going on.
Two Recent Examples of Codeshare Chaos
Our traveler is looking to fly from Miami to London six months from now. We will assume that the passenger is a loyal American Airlines customer, and so goes straight to its site. He chooses a flight operated by British Airways, for nearly $1,800.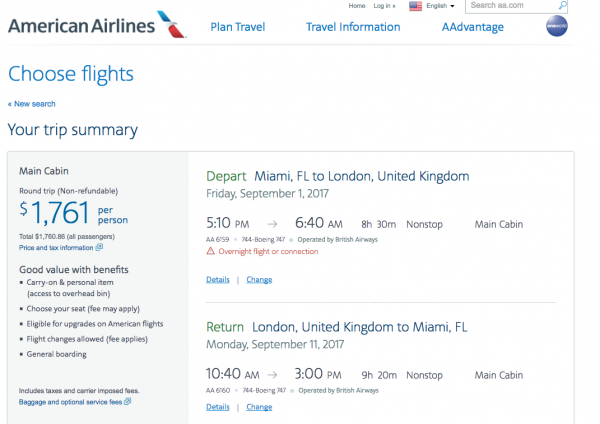 Probably most of us would stop now, and not bother to check elsewhere – it just wouldn't make any sense that British Airways would be charging a different price for the same Non-Refundable ticket, at the exact same time (these flights were checked simultaneously). But...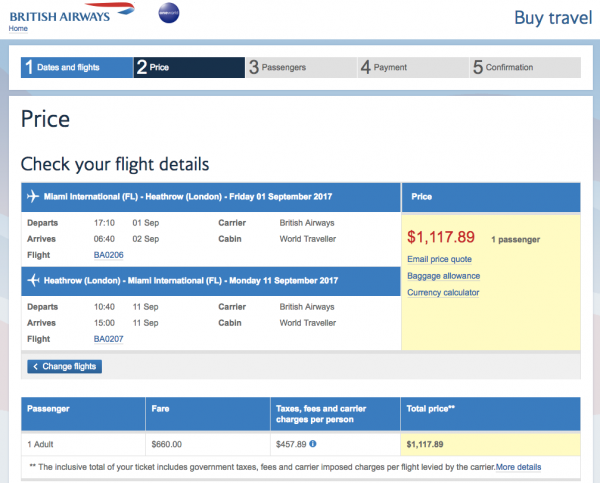 $1,100 from British Airways, so American wanted nearly $700 more to book the exact same Non-Refundable flight.
The loyal American passenger would have been charged an extra $700 more, just for the privilege of booking the BA flight through the American Airlines website – that is a 60% mark-up.
These problems can get even worse if booking Business Class flights. Let's take a look at a flight from New York to Rome. $9,200 from Delta for an Alitalia flight.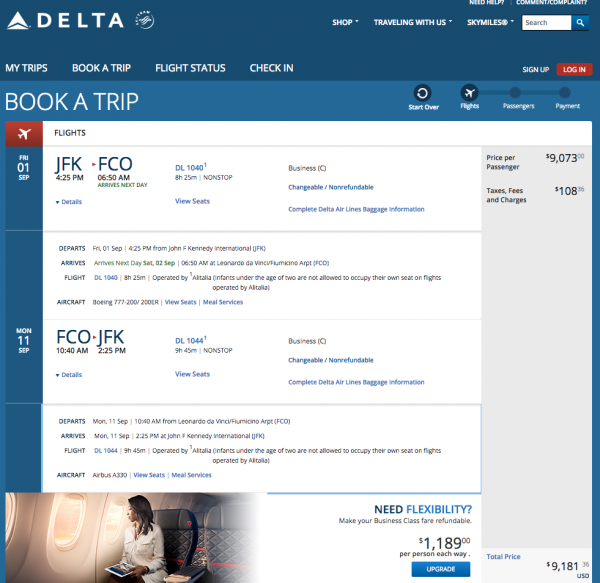 Shall We Check With Alitalia?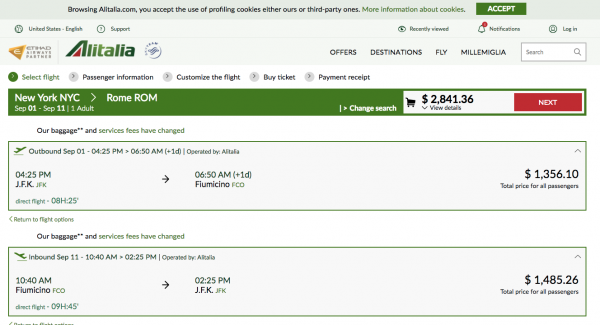 $2,800 for the same flight from Alitalia directly, searched for at the exact same time. Delta want $6,400 more for the same Non-Refundable flight, a 250% mark-up.
We highlight these flights because airline passengers are being charged too much by 'their' airlines. Loyalty to an airline can be expensive.
Our Advice - Shop around, Go Non-Refundable, get decent Travel Insurance.
Safe travels!