Quick Quote - Click Here
Should I Buy Airline Flight Insurance? - 2021 Review
Every day, airlines push customers to buy Airline Flight Insurance.
Typically, airlines pitch Flight Insurance just as you are about to confirm your flights. They use aggressive language and offer weak policy benefits.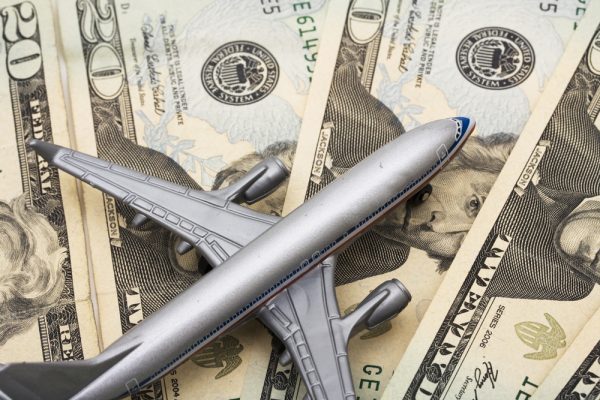 American, Delta, and United are all notorious for selling awful flight insurance. That might not surprise you. But younger, more upbeat carriers like Alaska and JetBlue are just as abysmal.
Although they all offer flight insurance, if you compare flight insurance from any of these airlines, you will see that they are universally poor and costly.
Most airlines provide coverage that costs double the price of comparable flight insurance sold by specialist insurance carriers. The airlines devised a series of high-priced, low-cover trip protections that you should probably avoid. There are much better travel insurance options available to you.
Expedia Flight Insurance
Watch out for poorly designed policies, like the one Expedia sells.
When we first started reviewing airline flight insurance, the coverage was routinely inadequate. Repeatedly, we saw the same type of expensive policies with pitiful coverage. We thought that it could not get any worse.
Then we reviewed Expedia.
How Expedia put together a set of policy benefits with so little protection and such high cost is beyond us.
If you do one thing when considering Expedia flight insurance, check your options.
Southwest Airlines
One of our favorite airlines, Southwest, takes a different approach.
Southwest does not sell travel insurance because they allow you to change the flights without paying a fee.
The only downside is that you don't have any form of Medical Insurance or Medical Evacuation, which is pretty scary.
Don't get us wrong. We love almost everything about Southwest. But, we do think they could be more helpful by offering some basic guidance about buying cheap flight insurance to protect you on their international flights.
International Airlines
Many international airlines employ the same approach as Southwest: no flight insurance offer.
For example, British Airways sells robust travel insurance to customers from the UK. But, when a US customer buys flights from BA, the airline does not offer any trip insurance.
Again, this concerns us. It leaves customers with no Medical Insurance or Medical Evacuation protection on an international trip.
Not a good idea.
What does Airline Flight Insurance Cover?
In this guide, we will cover the following topics:
Basic Cancellation Cover
Cancel for Work Reasons Cover
Cancel for Any Reason Protection
Travel Health Insurance
Medical Evacuation
Flight Insurance Options
Recommended Cover Levels
The airline will tell you it's "now or never" and pressure you to purchase flight insurance there and then at check-out. Do not let them bully you. The truth is that you have a little time to make your choice of which flight insurance to buy.
You have at least 14 days to purchase flight insurance starting when you paid your initial trip deposit or payment.
What if you change your mind and wish that you had not bought flight insurance?
No problem. You have 10-14 days after you bought flight insurance to cancel and receive a refund.
You should purchase flight insurance promptly, but you do not have to buy it the minute you buy your flight.
Why Do I Need to Buy Flight Insurance? - Cancellation
Before you buy Airline Flight Insurance, decide if you need it. Let's look at the main benefits:
Cancellation Protection
Travel Health Insurance
Medical Evacuation Cover
Basic Flight Cancellation Protection
If you buy flight insurance, you want to be able to cancel the flight and receive reimbursement. Unfortunately, most policies only pay for a few reasons.
Basic Trip Cancellation protections are helpful for 'Tragic Events'.
You will receive a 100% refund if the following occurs:
Accident, illness, or death of you, a traveling partner, business partner, or family member
Jury duty
Legal appearance
Traffic accident en route to airport
Death or hospitalization of your host at your travel destination
Weather
Job loss
Bankruptcy of your travel provider
Each of these circumstances pays a 100% refund because these sorts of events rarely happen.
What is the next level of cancellation coverage?
Cancel for Work Reasons Flight Insurance
If you are employed, you probably cannot just take a vacation whenever you want.
You must request vacation, and hopefully, your employer grants it. Then you book your flights and look forward to your trip.
What if your employer decides to cancel your vacation and require you to work? Now you cannot go and lose all that non-refundable money on flights.
That's where Cancel for Work Reasons flight insurance comes in.
It allows you to receive a 100% refund on your ticket price if you can get a letter from the HR department confirming that they canceled your vacation. This is a powerful benefit.
Unfortunately, airlines do not offer this coverage in the cheap airline flight insurance packages they sell. Nor do they provide Cancel For Any Reason.
Cancel for Any Reason Flight Insurance
Something might come up, and you may not wish to travel anymore. You would want to cancel the trip and still receive some compensation.
Imagine that you booked a non-refundable airline ticket to visit family. But now you don't want to travel anymore.
Most airlines will refuse to compensate you for one cent if you cancel. After all, the ticket is non-refundable.
However, if you bought Cancel for Any Reason flight insurance, then you would could cancel your flight and still receive 75% of your money back.
Of course, no airline wants you to buy that type of insurance, which is why airlines don't sell it. The airline would prefer that you book a fully refundable airline ticket.
Why Do I Need to Buy Flight Insurance? - Health
Most people have health insurance that takes care of you in your home state.
But does your health insurance help you when you travel out of state? You might have to pay higher deductibles or co-pays when you go out of state, so it is worth checking.
Airlines sell weak flight insurance that does not include health insurance for domestic travel.
We have always thought that this was incredibly short-sighted. Every comprehensive travel insurance we offer includes Medical Insurance. Most travelers believe it's essential to cover Medical treatment and Evacuation on a trip insurance policy, even if traveling domestically.
Our travel insurers think that travel Medical Insurance is a fundamental part of any travel insurance plan regardless of destination.
When we go abroad, you are wise to have robust Medical Insurance. With international private hospitals charging $3,000 to $4,000 per day, you don't want to fall sick and face the burden of payment alone.
How much Medical Insurance do you need?
We recommend that you get no less than $100,000 of Travel Medical Insurance coverage.
As you would expect, the airlines sell cheap flight insurance that provides little or no Travel Medical Insurance. Without Medical protection, you have steep financial risks.
Many of our policies offer Medical Insurance even for low-cost flights. It's easy to find quality coverage at a low price.
Take a look at some benefit levels.
Travel Insured Worldwide Trip Protector – Time Sensitive Benefits
Cancel for Work Reason: 100% refund
Pre-Existing Waiver: Yes
Time Sensitive Period: 21 days
Free-Look Period: 10 days
Pre-Existing Look-Back: 60 days
Travel Insured Worldwide Trip Protector – Regular Benefits
Covered Cancellation: 100% refund
Covered Interruption: 150% refund
Medical Sickness: $100,000
Medical Evacuation: $1,000,000
Medical Cover: Secondary
Why Do I Need to Buy Flight Insurance? – Medical Evacuation
In the event of a serious accident, Medical Evacuation may be necessary. The best flight insurance will embed this type of critical cover. Why is this important? Because medical evacuations can be prohibitively expensive in some circumstances, and none of us ever want to see that invoice.
For instance, an air evacuation typically costs $15,000 to $25,000 per flight hour, including the flight time to pick you up. Wouldn't you rather have someone else pay for that? We know that we would!
Flight Insurance Options - US Travel Insurers
The US has some of the most respected travel insurance carriers in the world. They all offer comprehensive travel insurance that is suitable for flight insurance.
The insurers Aardy partners with are some of the most prestigious. They have decades of experience helping people around the world in times of crisis. Each Aardy Trip Insurance carrier has an A.M. Best rating of 'A' or 'A+'
Our trip insurance carriers compete against one another. Each tends to offer three different plans of increasing complexity and coverage. Then, you can compare prices and coverage and choose the most fitting policy.
Coverage Levels for International Trip Insurance
When traveling overseas, it's critical to have sufficient emergency medical evacuation and travel health insurance.
You will need more protection than your personal Medical Insurance provides.
International Travel Medical Insurance
If you become hospitalized internationally, don't wait for the US State Department to help you. They do provide any financial help to sick or injured US travelers.
Although some overseas health systems are less expensive than the US, the costs can be astronomical. While residents receive treatment from public health centers, American visitors are not welcome. Instead, you must seek treatment at a private hospital.
Because health care overseas can be so costly and most private health insurance plans don't cover it, we recommend at least $100,000 Travel Medical Insurance.
International Medical Evacuation
In an emergency, Medical Evacuation can mean the difference between life and death.
At times, medical treatment could require moving a critically ill patient to an appropriate health care facility. It might be the difference in keeping just a patient alive or giving them a high quality of life in the future.
If your situation is grave, you may need a private medical jet with onboard nurses and doctors to return you home for further treatment.
Air evacuations easily cost $250,000 even for shorter trips. If you're in a remote area like the bush, polar regions, or the Galapagos, you need at least $500,000. Evacuations from remote areas are far more complex and time-consuming.
Fortunately, Medical Evacuation insurance is not expensive and offers massive protection.
Primary or Secondary Cover
Travel Medical Insurance can be Primary or Secondary coverage.
We prefer Primary Medical Insurance because it pays before all other health insurance. It handles immediate billing, so you do not have to pay upfront and out-of-pocket. You can focus on healing while the insurance worries about paying the hospital invoices.
Secondary Medical Insurance pays after any other health insurance you have. Also, it provides a cushion in case your private health insurance does not cover everything. When you get home, you will have out-of-pocket expenses to claim from the insurer.
AARDY
AARDY is the World's Leading Travel Insurance Marketplace.
We offer flight insurance to travelers who want to protect their trip costs and have significant medical protection. Our intuitive and straightforward comparison system allows travelers to get the coverage they need quickly.
Give us a minute of your time, and we will provide you an array of insurance plans and rates to review. Compare them all on one screen to make a fair comparison easy.
We always show you the lowest priced policies first. Our "Recommended" plan will be the least expensive plan with at least $100,000 Medical Insurance and a Pre-existing Condition Waiver. Those are two benefits we suggest to all international travelers.
You will always get the lowest price with us, it's guaranteed by law. Comparison sites and travel insurers always show identical pricing for the same plan. We do not charge a cent more to use our comparison service.
It's easy to find excellent flight insurance. You can look through dozens of robust travel insurance plans, compare them, and buy with confidence.
If you have questions, we are always on hand to discuss such matters. Reach us by chat, email or phone.
Safe travels.