Quick Quote - Click Here
Allianz Airline Travel Insurance - 2021 Review
Allianz Airline Travel Insurance
Strengths
Weaknesses
Very Expensive
Poor Coverage
Insufficient Travel Insurance Cover
Most airlines in the US use a variant of the Allianz Airline Travel Insurance policy. It has much tighter restrictions than you would normally see in a regular trip insurance policy.
When we say most airlines, we really mean all of the airlines that we have checked. As in, Delta, United, American etc.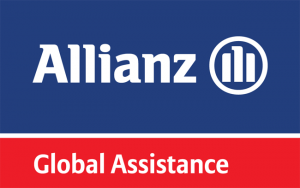 It is expensive, with weak cover. Do not expect to see any form of medical cover for domestic flights. There will be no evacuation cover. You will not find any support if your work-approved vacation is cancelled.
These are important benefits, and Allianz Airline Travel Insurance has none of them.
Allianz Airline Travel Insurance – Tighter Benefit Schedule
For example - Cancel for Work Reasons cover normally has a one-year requirement with most trip insurance carriers. In this case a traveler normally needs to have been employed for one year to make a claim for redundancy that interrupts their travel. Allianz's airline policy needs three years of consecutive employment. This is a big difference, and not helpful to the traveler.
Also, the Allianz airline travel insurance policy has a maximum benefit cancellation cap of $3,000 per person. Which is fine if your trip is less than $3,000. Not helpful at all if the trip is more than that. Most people are blissfully unaware that the cap is in place.
Allianz Airline Travel Insurance – No Cancel for Any Reason Benefit
Finally, the Allianz Airline Travel Insurance policy does not have a Cancel for Any Reason benefit. This means that you cannot play the Airline Ticket Hack game against the airlines using the Allianz Travel Insurance that US airlines sell.
Airline Ticket Hack - Go Non-Refundable and Travel Insure | AARDY
So, longer answer than ideal, but important to know that when you see 'Allianz' on an airline travel site, you need to be careful. The policy has been written for the benefit of the airline, not the customer.
Better to shop around (two minutes), get the cover that you need, and probably get a lower price into the bargain as well.
As always, at AARDY we recommend that travelers consider travel insurance. You can get an anonymous quote in seconds, and compare dozens of the top travel plans from many of the largest US travel insurers, saving you time and money finding the right travel plan for your needs.
What many people do not know is that they won't find the same trip insurance plans available at a better price – all down to price certainty anti-discriminatory law in the US.
Travel Insurance Comparison – Will I Pay More Buying Travel Insurance from a Comparison Website?
In short – a trip insurance quote for an insurance plan that you see from AARDY is the same price you would see from the insurance carrier direct. We are not allowed to compete on price for 'filed' insurance products. No one is. You are certain to get best value from us.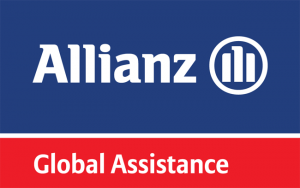 Safe travels.
Recent AARDY Travel Insurance Customer Reviews