Quick Quote - Click Here
Allianz Car Rental Insurance - 2021 Review
Allianz Car Rental Insurance
Strengths
Strong Insurance Partner
Reasonable Price
Primary Cover
Weaknesses
Duplicates Credit Card Cover
Max Limit $40k
Claim Process
One of the less enjoyable aspects of car rental is being pressurized into buying car rental insurance. Allianz Car Rental Insurance is a good plan to think about instead of that which is offered by the car rental company.
Allianz has a Travel Insurance policy that is called Allianz Car Damage Protector. It costs $9 a day, and covers most countries in the world.
In essence, Allianz Car Rental Insurance is a Collision Damage Waiver Policy. It is designed to cover the types of cost associated with theft of your rental car, or damage to it.
Note that cover is limited to $40,000, so it is not that helpful if renting a more exotic car.
Also, Allianz Car Rental Insurance does not cover rental cars in Israel, Jamaica, Ireland and Northern Ireland. We are not sure why – this does seem like a peculiar choice of countries to exclude.
I Have My Auto Insurance Policy – Do I Need CDW?
The argument often used is that drivers of unfamiliar cars, in an unfamiliar environment, are more likely to have an accident. That sounds logical, but we have seen no data to support this. We also know that drivers are prone to more accidents when distracted by the familiar. Higher stress levels can increase performance, so we don't necessarily buy the logic of increased accident rates in rental cars.
However, a crash in a rental car when using our own auto insurance is likely to lead us to a higher cost of insurance when it comes to a personal renewal the following year.
Allianz Car Rental Insurance - International
We see that those who drive in unfamiliar foreign countries may be more accident prone. Certainly, it can be overwhelming to drive in a new country, which causes accidents. As do a stick-shift, the steering wheel on the right, narrow country lanes, and cattle. In other words, every time a foreign tourist drives in the British countryside.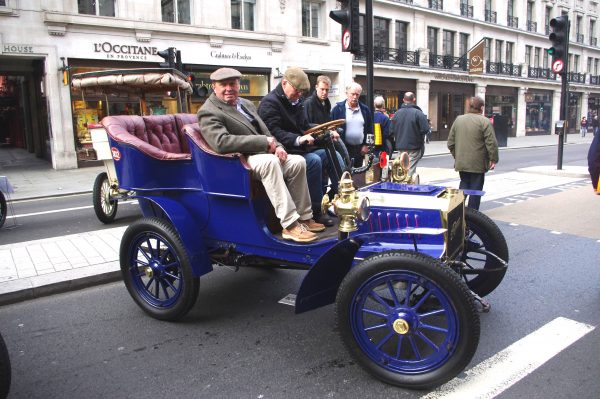 If you are driving on the 'wrong' side of the road, practice beforehand. Do so in the car park before you head into a busy city. Or, take a taxi or train, rather than drive into the middle of London. For that matter, maybe it is wise not to drive into the middle of London. Or Paris.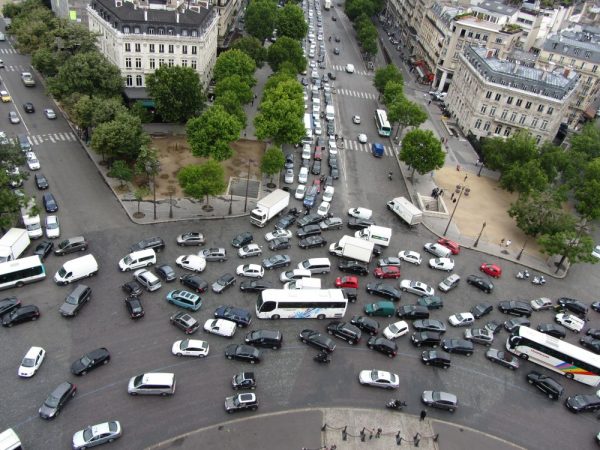 Do stay sober, of course. A good way to have an accident, hurt people, go to jail, and invalidate your insurance is to drive drunk. Remember that each country will have very different rules and regulations. The US has quite high alcohol tolerance levels when compared with many international destinations.
Remember as well that some countries will simply be a bad fit for your style of driving. We have had the pleasure of driving in Turkey, Russia and Brazil. Whilst exciting, it is not for the faint of heart. There is a reason that almost every personal car in Russia is fitted with a dash-cam. Moreover, the speed and concentration of traffic can be surprising. Lisbon in Portugal is a wonderful place to visit. Also, you can enjoy seeing some of the world's smallest cars being driven at over 100mph just a few inches from your rear on the highway. Even the most gentle of Portuguese is able to drive at such speeds and proximities. Again, very exciting, but not recommended after a 10-hour flight. At night. In the rain.
Supplemental Liability Insurance
This is often pushed by some car rental companies. It is designed to support you in the event that you injure another person or damage their possessions. This assumes that you have insufficient cover with your personal auto insurance. A less-expensive option, should you feel the need to take this cover, is to take a personal umbrella policy on your auto or home policy instead. A little complex, and probably not required for most travelers.
Will Allianz Car Rental Insure my RV?
Allianz Car Rental Insurance is of no use at all if you are driving anything other than a regular car. Luxury cars, trucks, campers, RVs, trailers and motor-cycles are all excluded. So, be careful in signing up for cover that does not offer you any protection at all.
Collision Damage Waiver – Not Insurance
The car rental company will offer you a Collision Damage Waiver. This is not insurance, although it probably looks and feels like insurance. The purpose of buying Allianz Car Rental Insurance is to remove the need to buy the Car Rental Collision Damage Waiver that the rental company offers.
The CDW provides cover against damage to your rental car, and any personal liability. Your personal auto insurance is providing the same, if you have one. Where the car rental CDW could offer protection is if it protects against 'loss of use.'
'Loss of use' is where the car rental folks charge you a daily rate because they can no longer gain revenue from the rental of the car, if you damaged it. The CDW from the car rental company may, or may not, include loss of use cover. Please check.
Allianz Car Rental Cover does cover this loss of use, and so ought to give a little more comfort.
Finally, the car rental company may try to charge for the 'diminished value' of its car after your accident. Again, Allianz Car Rental Insurance offers protection against this.
What About Credit Card Car Rental Insurance?
It is quite probable that the credit card which you use to pay for the car rental has protection benefits.
So, you may not need to buy Allianz Car Rental Insurance at all, if your credit card is covering you. However, this can be a minefield, and each credit card has different car rental insurance cover levels. Strangely, many of the rental car insurance plans that are embedded into credit cards are actually provided by Allianz Car Rental Insurance anyway.
You must check the credit card documents in order to see what exactly you are and are not covered for.
We care about:
Collision and Damage
Loss of Use
Diminished Value
Type of Car / Vehicle Covered
Value of Car Covered
Primary or Secondary
Refusal of Car Rental CDW
Many of these aspects we have covered already in this article, so do not need to be repeated. Note that every policy will have an absolute maximum level of coverage. Allianz Car Rental Insurance has a policy limit of $40,000, for example. However, if you are in possession of an upscale credit card, you may find that you have more robust cover included on the credit card than Allianz Car Rental Insurance will provide.
American Express Platinum incorporates a $75,000 limit, for example. As with every car rental insurance we have ever seen, the cover from American Express Platinum is immediately invalidated in the event of driver intoxication.
Staying with the Amex Platinum Card for a little longer. Let's cover primary or secondary. Primary cover pays first, Secondary picks up afterwards. We will always prefer to have primary cover. Most credit cards do not provide primary cover – so, if you have an auto policy at home, the credit card company is going to expect that your personal auto policy will pick up any claim before the credit card cover jumps in.
Another plus point for Allianz Car Rental Insurance is that it is a Primary Cover plan.
It can be a little disheartening to think that your precious personal auto plan is going to be protected by your credit card car rental cover, only to find that the credit card cover is not going to help at all.
The best credit cards offer primary cover. Amex Platinum does a very good job here.
There are two caveats, though. You need to have purchased your entire car rental costs through your Amex Platinum card, or Amex Points. If not, you do not have any car rental cover.
Second, you must decline the car rental CDW that is offered, or again, Amex Platinum Car Rental cover will not be in force.
Check Your Policy
Allianz Car Rental does a good job in protecting against key risks in the event of a crash or accident. At $9 a day, it is not cheap – it can easily cost 30% of the cost of the car rental. Moreover, you are going to need to run a long claim process with Allianz in order to complete a claim.
Your credit card may well have all the cover you needed anyway. There is little or no point in paying for the cover twice. Check your credit card policy in advance.
Your personal auto policy may be sufficient – check to find out.
Finally, check to see what the car rental company is offering. Oftentimes it is pretty good cover, at rates similar to Allianz Car Rental Insurance. If you bought the Car Rental Insurance through someone like Hertz or Enterprise, and you can simply give the car back and let them resolve the claim internally, isn't that a better option?
It always feels like a bit of a hard sell when it comes to car rental insurance. But if you do need it, and the car rental company is reputable, then it might just be a whole lot easier, and less time-consuming, to buy the policy that they offer, rather than save a dollar or two.
It hurts us to suggest this, as we are all about saving money, but we also want to save time as well. An auto claim process is going to be a long-winded affair, and we would rather avoid that.
Comprehensive Travel Insurance Option
If you bought your comprehensive travel insurance plan through AARDY, you may have car rental cover embedded at no additional cost. Even travel insurance policies that do not have cover embedded can add it for a small supplementary fee.
The iTI Travel LX Plan is a good example of a Travel Insurance plan that embeds Car Rental Insurance.
Here is the policy language.
Rental Car Damage
You are eligible for benefits up to the Maximum Benefit Amount shown in the Schedule of Benefits, if You rent a car while on Your Trip, and the car is damaged due to collision, theft, vandalism, windstorm, fire, hail, flood or any cause not in Your control while in Your possession, or the car is stolen while in Your possession and is not recovered.
We will pay the lesser of:
(a) the cost of repairs and rental charges imposed by the rental company while the car is being repaired;
(b) the Actual Cash Value of the car; or
(c) the amount shown in the Schedule of Benefits. Coverage is provided to You, provided You are a licensed driver and are listed on the rental agreement.
Coverage is not provided for loss due to:
any obligation of You, a Traveling Companion or Family Member traveling with You assumed under any agreement (except insurance collision deductible);
rentals of trucks, campers, trailers, motor bikes, motorcycles, recreational vehicles or Exotic Vehicles;
any loss which occurs if You or anyone traveling with You are in violation of the rental agreement;
failure to report the loss to the proper local authorities and the rental car company;
damage to any other vehicle, structure or person as a result of a covered loss;
"Exotic Vehicles" means Alfa Romeo, Aston Martin, Auburn, Avanti, Bentley, Bertone, BMC/Leyland, BMW M Series, Bradley, Bricklin, Clénet, Corvette, Cosworth, DeLorean, Excalibur, Ferrari, Iso, Jaguar, Jensen Healy, Lamborghini, Lancia, Lotus, Maserati, Mercedes Benz, MG, Morgan, Pantera, Panther, Pininfarina, Porsche, Rolls-Royce, Rover, Stutz, Sterling, Triumph, and TVR, or any antique or any other car with a Manufacturers Suggested Retail Price (MSRP) over forty thousand dollars ($40,000).
So, do check your travel insurance policy before you buy Allianz Car Rental Insurance. You may be covered already!
Final Observations
When you rent your car, take the time to run an inspection. Make sure that you check for damage. Many of us choose to video around the car whilst we do a walk-around, so as to make sure that we have documentary evidence of any issues that we did not pick-up first time.
Rent from a strong car rental company which has a reputation for good customer service. We have yet to rent a car and have a dispute about damage. The largest car rental companies seem to offer robust customer service in this regard.
Allianz Car Rental Insurance is a good option if you need to buy a supplementary policy. Just consider if the cover levels are sufficient, whether you have cover in place already, and whether it might be easier to get the cover from the car rental company itself.
Safe travels.