Quick Quote - Click Here
American Airlines Travel Insurance - 2021 Review
Have you ever wondered: Is American Airlines Travel Insurance Expensive?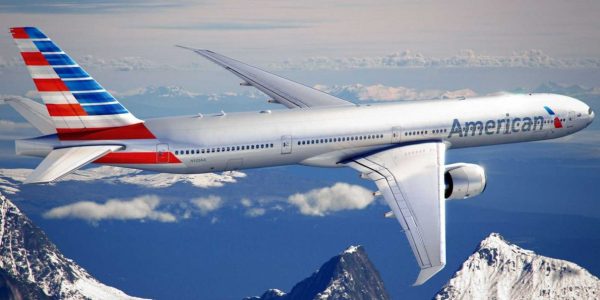 Here is a scenario we see every day. You've searched the net to find the cheapest flights for your vacation or business trip and at the checkout from the airline purchase page you are offered the airline's own travel insurance.
In our opinion, the American Airlines insurance plan that is currently on offer is very expensive for the relatively low level of cover provided.
But American Airlines is not alone. In our research, at least four other major US airlines, who account for over 65% of all passenger flights from the US, offer the exact same plan at the same high price.
Why is American Airlines Travel Insurance Expensive?
The problem comes down to choice. We are in an internet age where we are all just a few clicks away from searching for the cheapest priced deals. This includes airline tickets.
The airlines have to try to make their flights look competitive. This may mean that they are subsidizing the cost of their flights by up-selling other products. Travel insurance is just one of those up-sell items.
Think about the last time you booked a flight. The headline rate for the flight was one price, but by the time you added on baggage fees, change fees and travel insurance, you will have paid out a huge amount of money. Not convinced? The stats from the US Bureau of Transportation show us that the major airlines make literally hundreds of millions of dollars every year out of reservation change fees and baggage fees.
Our advice is to search smart, not just for your flights but also for your travel insurance. Take a look at a Travel Insurance Marketplace, like AARDY, and shop around to get the right plan for your needs.
It will take you less than two minutes to get an anonymous quote and you'll be able to compare the product and price your airline or travel site is offering you.
American Airlines Travel Insurance - Recent Example
The search parameters here are one traveler, spending $5,000 on a trip between October 1st and 15th.
Look at American Airlines cover limits. They aren't extensive, and the policy is not cheap. For our search parameters for just one traveler their plan is over $480.00.
If we run the same quote on AARDY, the cheapest comparable quote is probably the iTravelInsured Travel Lite product, which comes in at $181. That is $300 cheaper than the American Airlines plan.
If we compare the two plans, you will see that the iTI plan offers far superior cover limits at a fraction of the price.
And that is just on a quote for one person traveling. Now imagine you are traveling with your whole family!
So, before you buy a travel insurance policy from your airline or travel agent, shop around and see how much you can save on a product that's right for you. And here's the thing – insurance plans in the US are filed, including the price, so you can't and won't find the same plan cheaper anywhere else.
Safe travels.