Quick Quote - Click Here
What Is The Best Flight Insurance - 2021 Review
What is the Best Flight Insurance? Spoiler Alert: Not the one that the travel website or airline is trying to sell you!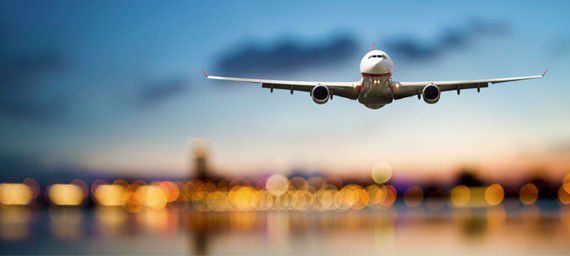 You can find much better options from specialist trip insurance companies.
Expedia Flight Insurance
In general, Expedia offers an overpriced policy with limited protection. Notably, it is the worst policy we have ever reviewed.
AIG Travel Guard, one of our most popular travel insurance partners, underwrites Expedia's Flight Total Protection Plan.
Despite the fact Expedia's plan is abysmal, we are a big fan of AIG Travel Guard. We offer their Essential, Preferred, Deluxe, and Plus Travel Insurance Plans, here at AARDY.
The problem is that Expedia's Flight Protection Plan is not travel insurance.
Here are Expedia's domestic travel beneit levels:
Expedia International Flight Insurance
Maximum Limit Per Person
Trip Cancellation - trip cost up to a maximum of $100,000
Trip Interruption - up to 100% of trip cost up to a maximum of $100,000
Baggage & Personal Effects - $1,000 accident sickness
Medical Expense - $5,000
Emergency Evacuation - $15,000
Repatriation of Remains - $15,000
Flight Guard® - $50,000
Note that the Travel Medical Insurance is only $5,000.
Five thousand dollars for Medical Expense is almost useless. Expedia's policy is worthless, other than for scarce cancellation or interruption reasons.
Expedia Flight Cancellation Reimbursement
Because Expedia offers an AIG Travel Policy, we can rely on AIG's clear language about how Trip Cancellation or Interruption reimbursement works.
Here is the policy language:
The Company will reimburse the Insured a benefit, up to the Maximum Limit shown in the Schedule or Declarations Page if an Insured cancels his/her Trip or is unable to continue on his/her Trip due to any of the following Unforeseen events:
(a) Sickness, injury or death of an Insured, Family Member, Traveling Companion or Business Partner;
(1) Sickness or injury of an Insured, Traveling Companion or Family Member traveling with the Insured must be so disabling as to reasonably cause a Trip to be canceled or interrupted or which results in medically imposed restrictions as certified by a Physician at the time of Loss preventing your continued participation in the Trip;
(2) Sickness or Injury of a Family Member not traveling with the Insured;
(3) Sickness or injury of the Business Partner must be so disabling as to reasonably cause the Insured to cancel or interrupt the Trip to assume daily management of the business. Such disability must be certified by a Physician.
Reimbursement also covers if your primary residence is rendered uninhabitable, jury duty, involuntary termination from a place of work, and a road accident en route to the destination.
So, this is a pretty good cancellation coverage. But, we need more than this from our travel insurance. We always want to see robust Medical Insurance and Medical Evacuation benefits. Unfortunately, Expedia offers weak protection levels.
Expedia International Travel Medical Insurance
Expedia offers $5,000 of Travel Medical Insurance. That's it.
In contrast, we recommend a Travel Medical Insurance minimum of $100,000. Expedia leaves you $95,000 short if you buy flight insurance from them. Please, do not take such a poor policy if you travel outside the USA.
Expedia's Medical Evacuation Insurance has the same inadequate coverage.
If traveling in urban areas internationally, we urge travelers to take at least $250,000 of Medical Evacuation insurance when they buy Flight Insurance.
However, if you travel to more remote places like mountainous, polar, or bush areas, then it makes sense to get $500,000 of medical evacuation benefit.
Shockingly, Expedia offers only $15,000. That's simply unacceptable!
Expedia's inadequate Medical Evacuation coverage will not provide for putting you on a jet with a medical team and returning to safety. Consequently, Expedia's pitiful $15,000 will leave you with unimaginable financial bills.
Please do not ever rely upon Expedia for International Flight Insurance unless you have substantial additional insurances.
Expedia Domestic Flight Insurance
As bad as Expedia International Flight Insurance is, at least it has a little medical and evacuation coverage. Not a lot, but better than nothing. Expedia offers the AIG Flight Cancellation Plan for domestic travel.
Most people would assume that a Travel Protection Plan (which is what Expedia calls it) would support you in times of trouble.
_Here are 3 reasons Expedia believes you might need Flight Travel Insurance: _
Your ticket is non-refundable, and you're too sick to travel
You get injured and can't make your flight home
Your traveling companion has a covered medical emergency and can't travel
Since every phrase refers to sickness or injury, we anticipate that there is some Medical Insurance in Expedia Flight Insurance. Seems logical, right?
Here are the cover levels:
Expedia Domestic Flight Insurance
Maximum Limit Per Person
Trip Cancellation - trip cost up to a maximum of $100,000
Trip Interruption - up to 100% of trip cost up to a maximum of $100,000
The sharp-eyed reader will note that there is:
No Medical Insurance
No Baggage Insurance
No Emergency Evacuation Insurance
Expedia Flight Insurance for domestic travel covers almost nothing. It's just a cancellation plan with a handful of covered reasons.
No baggage insurance?! No Medical Insurance or Evacuation? No Travel Delay coverage?
You would think it was a joke if it were not so sad. All we can say is this: You have other options.
You can easily find better Cheap Flight Insurance plans at AARDY. Run a quick search to find something - anything - better than Expedia Flight Insurance
Airline Flight Insurance
What about the airlines? Do they sell robust flight insurance to their customers?
Sadly, no.
Unfortunately, Airline Travel Insurance is just as pitiful as Expedia. And that's a shame because they could easily offer quality coverage. The airlines' priority seems to be: sell the most expensive seat possible to a customer – a fully refundable ticket.
Delta is an excellent example of this scheme, but all airlines in the US use the same type of trip insurance plan. As a result, they all do a poor job taking care of their customers.
The most cost-effective option would be to buy a non-refundable ticket, but somehow get most or all of the money back in the event of a cancellation.
Does it surprise you that the airlines do not want their customers to get refunds on non-refundable tickets? The best flight insurance that an airline can sell you is useless if you need to cancel for non-emergency reasons.
Travel Insurance Specialists
For the highest level of flexibility, we recommend you look for a travel insurance policy that includes Cancel for Work Reasons and Cancel for Any Reason. This type of insurance covers your flight (and other travel arrangements).
You can buy those types of policies from one of the many Travel Insurance Carriers who specialize in this policy.
At AARDY we suggest that you consider travel insurance each time you make prepaid, non-refundable travel arrangements.
Best of all, you can get an anonymous quote in seconds and compare dozens of the top travel plans from many of the largest US travel insurers. You save time and money and discover the ideal travel plan for your needs.
Savvy consumers compare the pricing of Airline Travel Insurance with quotes from the entire Travel Insurance market.
First, check the level of coverage on the number of Trip Cancellation reasons, amount of Medical Insurance, Medical Evacuation, and Baggage Insurance. Then compare the prices. You'll quickly find a pattern emerge: you get more coverage for less money using the Travel Insurance marketplace.
We think you'll find significantly more value for your money in those two minutes at AARDY. You enjoy better protection at a lower price.
Airline Ticket Hack
Earlier in this article we talked the Airline Ticket Hack.
Effectively, this trick uses flight insurance to turn a non-refundable ticket into a refundable one. It's a simple but incredibly useful strategy. As a result, this is our version of the Best Flight Insurance—one that can turn a $400 non-refundable ticket into something that the airline values at well over $1,000.
Price Certainty
Many people do not realize that they won't find the same flight insurance plans available at a better price anywhere else. Travel Insurance pricing is guaranteed by anti-discriminatory law in the US.
Travel Insurance Comparison – Will I Pay More Buying Travel Insurance from a Comparison Website?
In short, Trip Insurance prices at AARDY the same price as if you bought directly from the insurance carrier.
We are not allowed to compete on price for 'filed' insurance products—no one is. You are certain to get the best value from us.
Safe travels.