Quick Quote - Click Here
When Is The Best Time To Buy An Airline Ticket? - 2021 Review
Ever wondered, when is the best time to buy an airline ticket?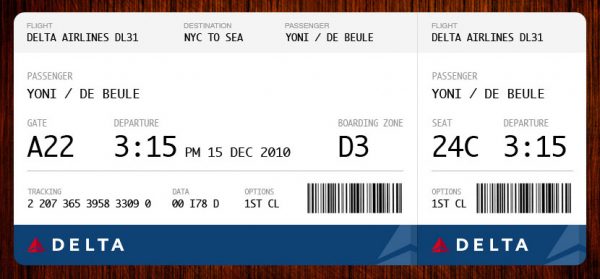 At AARDY, our customers frequently ask when is the best time to buy an airline ticket. Early or late? Weekday or weekend? Morning or evening? Our advice is straightforward: buy your ticket as soon as possible.
It is that simple.
Book Early, Non-Refundable and Buy Travel Insurance
Typically, airlines release their flight schedule 11 months ahead of time. That is the earliest anyone can buy a ticket.
Generally, tickets are at their absolute cheapest when first available.
The airline wants to fill some of the seats early, and their automatic pricing tools offer the best deals.
1. Book Early
Let's use United as an example.
You buy 11 months out. The flight is from New York to Lisbon, Portugal, but you can use this same process for any itinerary.
Travel Tip: If you have never been to Lisbon, do add it to your bucket list. It is a beautiful, fascinating place.
Eleven months out, the best price with United is $700.26.
A few days later, we try the same flight, last-minute. Now the price is $2,135.16.
The flight price just went up by $1,400, a 300% increase, because we booked late.
Who buys these expensive tickets? Desperate business travelers who have to travel.
You do not want to compete for a seat with this type of price-insensitive customer. Even if the aircraft is still relatively empty, the seat price will be very, very high. The airline only needs one or two last-minute business travelers to win the price game.
2. Book Non-Refundable
If you ever wanted to see how much an airline loves a passenger, then take a look at their booking rules.
United's customer information is written all in upper-case, with no formatting at all. Consequently, it's challenging to comprehend. We assume that was the point of the exercise.
Looking carefully, you find out there is a $300 charge to change the flight
That's $300 to change a $700 flight. There is no point in doing that at all. Let's find a cheaper way to get our money back.
3. Get Travel Insurance
Do not buy the airline's insurance. It's not a good value. They don't want to make it easy for you to cancel, so they don't provide robust cancellation protection in their insurance. And never buy Expedia insurance. Expedia has poor coverage, high price, and lots of restrictions.
For a flight, get a plan that has Cancel for Any Reason coverage.
AARDY offers several policies with Cancel For Any Reason:
Forget paying $300 to change a ticket!
Instead, you can insure the $700 seat for around $55. You would receive a 75% refund for Cancel For Any Reason.
This way, we can book the earliest possible seats on an aircraft, and be confident that if our plans change, we can get our money back.
This travel hack is handy if your only travel expense is a flight. However, if you have other prepaid, non-refundable costs like a cruise, tour or hotel, Cancel For Any Reason requires that you cover 100% of all Trip Costs. Unfortunately, you cannot pick-and-choose which Trip Costs to cover. You must include all of it or Cancel For Any Reason will not cover any of it.
Travel Insurance Comparison – Will I Pay More Buying Travel Insurance from a Comparison Website?
No, it won't save you money.
AARDY's prices are the same as from the insurance carrier direct. We are not allowed to compete on price for 'filed' insurance products. No one is. You will get the best value from us.
We always recommend that you consider travel insurance. It's easy to get an anonymous quote in seconds and compare dozens of the top travel plans from many of the largest US travel insurers. You will save time and money finding the right travel plan for your needs.
You won't see the same trip insurance plans available at a better price. Pricing is highly regulated, and the US has consumer protection anti-discriminatory laws.
Have questions? Talk with a licensed agent by chat, email, or phone.
Safe travels!