Quick Quote - Click Here
Best Travel Insurance Deals - 2021 Review
You can get the best travel insurance deals by comparing all trip plans offered by the major carriers. You can't negotiate, so you must compare.
That's exactly why we created AARDY. We take all the hassle away from finding major insurance carriers, then sending them all the same information.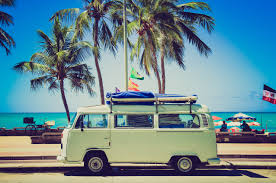 But why aren't there any 'deals'? Why can't a customer get a better price for the same policy by shopping around?
Best Travel Insurance Deals – State Regulation
The USA is unusual in that its insurance business is not regulated federally, or by central government. It is a matter for the states. Each of the 50 states, and Washington DC, is responsible for the creation of its own insurance legislation. Each state has its own insurance commission staffed by serious professionals.
Best Travel Insurance Deals – No Deals
So, that's the first main difference that the US has with the rest of the world in terms of insurance – state regulation, not federal.
The next difference is with regard to the application of both state and federal anti-discrimination law.
Now, before you fall asleep, this is quite important. This law essentially translates for us in the insurance world as preventing any 'deal' on personal insurance.
Why so? Personal insurance is that which is sold to a private citizen – home, health, auto, life, travel, etc. Business insurance is something that is sold to a company. Companies can negotiate with an insurance carrier – they can get a 'deal'.
Private citizens cannot negotiate. That means you have no bargaining power and you cannot negotiate a complex financial product.
So, insurance carriers create small groups of underwriting classes – people that present the same risk. These groups are assigned insurance costs for a given risk, which translate to prices. This gives us risk-based pricing.
This risk, or group of risks, forms a policy. The policy is priced based on the risks associated with that particular underwriting class. The policy is filed with a state insurance commissioner, and every single person in that risk class will be priced the same way.
Best Travel Insurance Deals – Price Certainty
Travel Insurance Comparison – Will I Pay More Buying Travel Insurance from a Comparison Website?
You will not pay a cent more when purchasing an insurance policy through AARDY. The law forbids it. All we do is pull quotes from insurance carriers and present them to a customer. No personal information is exchanged with an insurance carrier – we do not 'sell' a lead.
In essence, our services are free of charge to you, the customer. The insurance carrier pays us a commission associated with any sale of a policy. And, as you might imagine, the commission itself is also filed with each and every state insurance commissioner.
The USA is one of the few countries in the world that has this type of multi-level price protection for a consumer. You should have great confidence in the systems that are in place – they are world-class.
Any of us who have used a site like Amazon or Expedia already know how simple comparison-shopping can be. Sites like AARDY do exactly the same for Travel Insurance. So, when buying trip insurance, would you prefer to go to each insurance carrier directly? Or, would you like an Amazon experience and have every major policy in one place?
Best Travel Insurance Deals – Compare and Save, Quickly
The only way to get the best travel insurance deals in the USA is to shop around between the insurance carriers themselves. We've shown why it is not possible to negotiate with the carrier directly to get the same policy at a better price.
But you can compare similar policies that the different insurance carriers offer. Much better to have the insurance carriers show you their complete coverage levels and guaranteed prices. Then, choose the cover you need, from a reputable company, with the lowest price.
All we need is two minutes of your time.
Safe travels.