Quick Quote - Click Here
Best Traveling Insurance - Review 2021
The best traveling insurance is the one that is going to cover you and your family whilst on a vacation. You are going to need to know the cover that you have in place, what this really covers, and then look at pricing.
It is a trade-off, and always will be.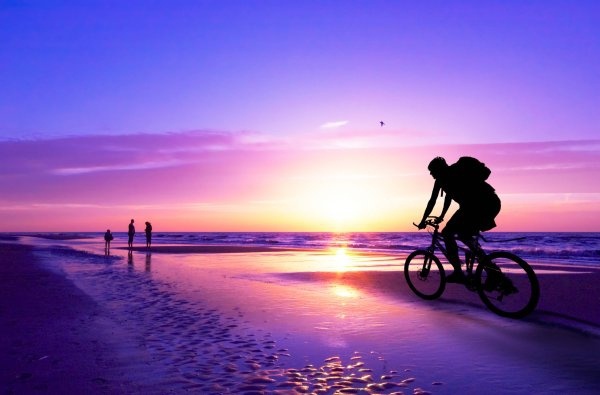 Typically, travel insurance carriers offer what is known as 'Comprehensive Trip Insurance' or 'Comprehensive Travel Insurance'. In doing so, they are building together elements of cover that they think are appropriate for a traveler or a group of travelers.
Best Traveling Insurance – Comprehensive Plans
Most travel insurance carriers will offer different comprehensive plans. The plans will offer increasing levels of cover, and become more expensive. Think of them as Silver, Gold and Platinum. Also, know that 70% of comprehensive plans that are sold are 'Gold' plans – the one in the middle.
What does that mean with AARDY?
Take a look at these plans:
TII Worldwide Trip Protector iTI SE Roam Right Preferred AIG Gold Travelex Travel Select
These are the 'Gold' plans that are offered from five of the leading Travel Insurers in the USA. As a starting point for finding best traveling insurance, this is pretty good.
Best Traveling Insurance – Cover
So, what is going to be covered with these plans?
All plans are slightly different, of course, but this is what you are going to see from each of the insurance carriers.
Trip Cost and Trip Cancellation: Reimburses forfeited, non-refundable, unused payments or deposits up to the Maximum Limit shown on the Schedule of Benefits for Trips that are canceled prior to the scheduled departure date. However, this is cover that occurs in the event of what can be thought of as an unlikely tragedy. Death, serious injury, those sorts of things. If you are worried about having your vacation cancelled by your boss, then we need to start worrying about adding Cancel for Work Coverage. This can be found in some Gold policies, and certainly in Platinum policies.
Travelers that want to get Cancel for Any Reason insurance will certainly need to look at a Platinum Policy.
Trip Cost and Trip Interruption: Reimburses forfeited, non-refundable, unused payments or deposits for trips that are interrupted after the scheduled departure date.
Trip Interruption - Return Air Only: Reimburses the additional airline transportation expenses incurred by you to reach the return destination for trip interruptions.
**Missed Connection: **Reimburses if Inclement Weather or Common Carrier causes cancellation or a delay of a regularly scheduled airline flight for three or more hours to your point of departure.
**Trip Delay: **Reimburses reasonable additional expenses if the insured is delayed for more than five consecutive hours for a covered reason.
Baggage & Personal Effects: Can reimburse you if your baggage or personal effects are lost, stolen or damaged while on your trip.
Baggage Delay: If your Baggage is delayed more than 12 hours, you can be reimbursed for the purchase of Necessary Personal Effects.
Best Traveling Insurance – Medical Cover
Accident Sickness Medical Expense*: Pays for necessary medical expenses due to Injury or Sickness incurred within one year of the date of the Injury or Sickness. Initial treatment must be received during Trip. Pays for emergency dental expenses during the trip due to injury to sound, natural teeth while on the trip. Covers medical and surgical treatment by a licensed physician, professional nursing, hospital, X-ray and ambulance services within one year of the Injury or Sickness provided initial treatment was received during the trip.
Emergency Evacuation and Repatriation of Remains: Covers evacuation and transportation as directed by a Physician to the nearest adequate medical facility (home in the event of death or if medically required). Pays for special medical escort if recommended in writing by the attending Physician.
Accidental Death & Dismemberment: Pays for loss of life or limb if it occurs within 365 days of an accident during your Trip.
Extra Cover:
(when cover is purchased within 14 days of Initial Trip payment)
Pre-Existing Medical Condition Exclusion Waiver (Limitations apply)
Trip Cancellation and Interruption coverage due to Financial Default of an airline, cruise line, or tour operator. (Financial default is not covered for all suppliers.)
Accident Sickness Medical Expense (primary)
Baggage & Personal Effects (primary)
Note that every individual benefit is going to have a maximum limit of what can be claimed. So, it is important to check that the cover in place will be adequate.
Best Traveling Insurance – Pre-Existing Medical Condition
The Company will not pay for any loss or expense incurred as the result of an Injury, Sickness or other condition of an Insured, Traveling Companion, Business Partner, or Family Member which, within the 90-day period immediately preceding and including the Insured's coverage effective date: (a) first manifested itself, worsened or became acute or had symptoms which would have prompted a reasonable person to seek diagnosis, care or treatment; (b) for which care or treatment was given or recommended by a Physician; (c) required taking prescription drugs or medicines, unless the condition for which the drugs or medicines are taken remains controlled without any change in the required prescription drugs or medicines.
Why are we talking about an exclusion? Because it is important to note that travel insurance policies are not designed to cover current medical complaints that you are experiencing. The insurance is designed to cover unforeseen circumstances. If you have an unstable heart condition, your travel insurance is not going to help you with this when on vacation.
However, what if you have a stable medical condition? You could have high blood pressure, and have been on the same medication for years. No changes in your underlying health. So, you could get a waiver from the pre-existing condition. Learn more about that here.
Why is this important? Because the best traveling insurance for your family may need to have a pre-existing condition waiver for it to be of any use to you. There is no point in buying a policy that does not have cover that is critically important for you.
Best Traveling Insurance – Pre-Existing Condition Waiver
The Insurance carrier will waive the pre-existing medical condition exclusion if the following conditions are met:
This plan is purchased within 15 days of making the Initial Trip Payment;
The amount of coverage purchased equals all prepaid, non-refundable payments or deposits applicable to the Trip at the time of purchase, and the cost of any subsequent arrangement(s) added to the same Trip are insured within 15 days of the date of payment or deposit for any subsequent Trip arrangement(s);
All Insureds are medically able to travel when plan cost is paid.
So, every plan needs you to book your insurance within 15 days of making your initial trip deposit? No, unfortunately, each insurance carrier is different. So, if pre-existing condition waiver is important for you, you will need to check the details. The site can help you, as can our support staff.
Best Traveling Insurance – Assistance Services
Assistance Services will be provided by all comprehensive travel insurance carriers. Details are slightly different, so it's certainly worth checking into the fine detail. But the list below should show you how much support is available to you. It is quite significant.
Travel Medical Assistance: A menu of services available for emergency medical requests, including prescription replacement assistance, physician referrals, medical evacuations, and more.
Worldwide Travel Assistance: Assistance with any travel emergency or request for general travel information. This includes lost, stolen or delayed baggage; replacing lost passport or travel documents; emergency cash transfers; pre-trip travel advice; inoculation information and more.
Emergency Assistance: 24-hour hotline to make emergency travel changes, such as rebooking flights, hotel reservations, tracking lost luggage and more.
Business Assistant: You'll also have access to an array of services to help make short work of your business obligations, so you can enjoy your vacation.
As always, at AARDY we recommend that travelers consider travel insurance. You can get an anonymous quote in seconds, and compare dozens of the top travel plans from many of the largest US travel insurers. We save you time and money finding the right travel plan for your needs. Only then can you be certain of getting the best travel insurance. Get the cover you need, and then pay the least amount for it. Simple.
Safe travels.
Recent AARDY Travel Insurance Customer Reviews