Quick Quote - Click Here
British Airways Travel Insurance - 2021 Review
British Airways Travel Insurance
Strengths
Terrible 'Airline' Travel Insurance Cover is Not Offered
Customers free to choose best travel insurance option from market
Weaknesses
No advice is offered to purchase travel insurance cover
Customers could be under-covered
particularly those traveling internationally
British Airways travel insurance is not offered when you purchase your flight through the US website. Let's find some options for a customer.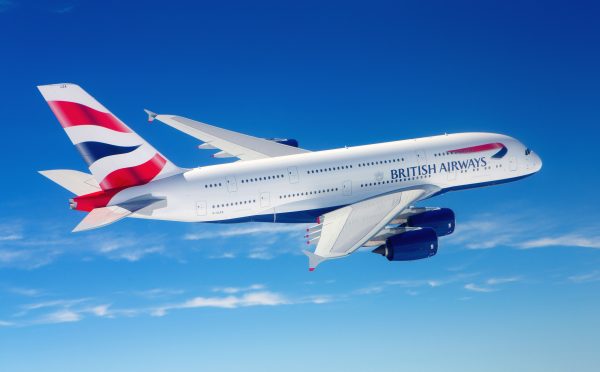 Whenever we fly within the USA we are always offered flight insurance during the check-out process. We have gotten used to ignoring the overpriced cover that is offered, then shopping around for better alternatives.
But when we buy our flight through BA to fly to the UK, something strange happens. British Airways travel insurance is not offered. We were so surprised that we ran the quote a second time. Sure enough, no British Airways travel insurance is offered. Everything else is. Car rental, airport transfers. Sightseeing, theater, and attractions.
But travel insurance? No.
Thank goodness, we say!
British Airways Travel Insurance – Shop Around
Why would the lack of British Airways travel insurance make us joyful? Well, ordinarily airlines push trip insurance very hard on check-out. It tends to be overpriced with very little useful cover.
Normal airline trip insurance will never offer protection that includes Cancel for Any Reason. It will always have weak Work Cancellation benefits.
We really don't like the travel insurance that airlines offer. We haven't yet seen one that offers levels of cover and cost that one of our specialist travel insurers cannot beat.
So, the fact that British Airways travel insurance does not exist when buying from the US website is something of a blessing.
It encourages customers to shop around and seek great options.
British Airways Travel Insurance – Example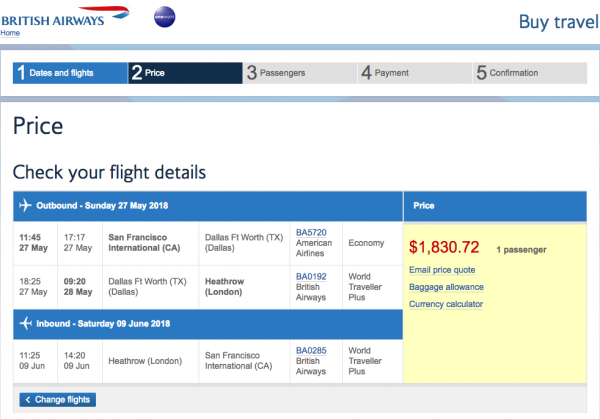 Here's a flight that we were looking at in May from San Francisco to London, returning a week later.
The price for our seat in Premium Economy is $1,830.
A traveler that wanted limited protection from British Airways travel insurance could select the Travelex Basic plan for $72.

More comprehensive coverage could be obtained by selecting the Travel Insured International Worldwide Trip Protector plan for $93.

Finally, a maximum protection plan could be selected from iTI using its Travel LX plan for $135.

Three different plans from different insurance carriers. Different cover, and different pricing. But, all best-in-class.
This is why it makes sense to shop around when looking for British Airways travel insurance. There are great options there to choose from.
British Airways Travel Insurance – One Site – Many Carriers
We love Amazon and are fans of Expedia. Comparison-shopping is simple. Sites like AARDY do exactly the same for travel insurance. Would you like to visit each travel insurance carrier directly? Of course not. Take the Amazon-like travel insurance experience at AARDY.
British Airways Travel Insurance – Why Bother to Compare?
At AARDY we typically like to compare around 30 different insurance plans for our customers. Most of these plans can be divided into Silver, Gold or Platinum types of cover as we did above. Silver is basic, Gold is normal, Platinum has more coverage. Platinum would tend to incorporate Cancel for Work and Cancel for Any Reason benefits.
So when buying trip insurance, which should you choose? That's the beauty of insurance comparison – you get to see all the best prices in the market.
British Airways Travel Insurance – Does AARDY charge More?
You won't find the same trip insurance plans available at a better price – price certainty is guaranteed as a result of anti-discriminatory insurance law in the US. This is really powerful consumer protection.
A travel insurance marketplace like AARDY will offer a multitude of different plans from some of the most respected travel insurance carriers in the country. You will only need a few minutes to check value for money, cover, and insurance carrier ratings.
Enjoy your next trip to the UK with British Airways. Remember to pack your travel insurance. And remember, the Brits drive on the 'wrong' side of the road.
Safe travels.