Quick Quote - Click Here
Buying Trip Insurance - 2021 Review
Buying trip insurance need not be difficult or time-consuming. It is a good idea to shop around to get best value, but that is easy to do.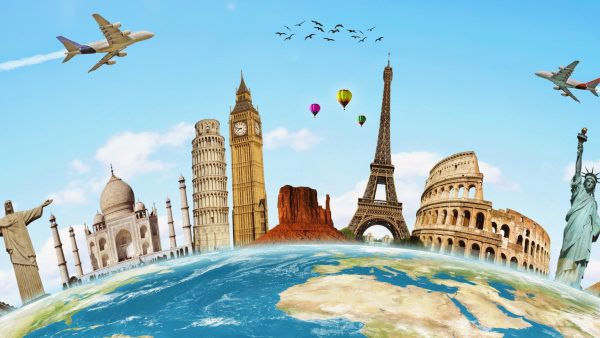 Buying Trip Insurance – One Site – Many Carriers
Any of us who have used a site like Amazon or Expedia already know how simple comparison-shopping can be. Sites like AARDY do exactly the same for travel insurance. So, when buying trip insurance, would you prefer to go to each insurance carrier directly? Or, would you like an Amazon experience and have us pull all the quotes for you at once?
Buying Trip Insurance – Why Compare?
Each insurance carrier has its own set of insurance products, which have their own pricing. At AARDY we typically like to compare around 30 different insurance plans for our customers. Most of these plans can be divided into Silver, Gold or Platinum types of cover. Silver is basic, Gold is normal, Platinum has more cover. Platinum would tend to incorporate Cancel for Work and Cancel for Any Reason benefits.
So, a customer can see different levels of cover that would be appropriate for a trip. They can then compare those levels of cover. And, more importantly, they can check the prices for each plan. Most people buy the 'Gold' plan. So they would choose from:
TII Worldwide Trip Protector
iTI SE
RoamRight Preferred
AIG Gold
Travelex Travel Select
All of these are great plans, and have very similar coverage. So, when buying trip insurance, which should you choose? Personally, we would always choose the least expensive. That's the beauty of insurance comparison – you get to see all the best prices in the market.
Trip Insurance – Do Comparison Sites Charge More?
You won't find the same trip insurance plans available at a better price – price certainty is guaranteed as a result of anti-discriminatory insurance law in the US. This is really powerful consumer protection.
Buying Trip Insurance from Expedia
What about buying trip insurance from Expedia? It's strange really. Expedia does such an excellent job offering choice in hotels and flights. Yet Expedia offers no choice whatsoever in its travel insurance. You either take what they push you on check-out, or leave it. Please leave it, it really is very poor.
Buying Trip Insurance from an Airline
But what about buying trip insurance from an airline like Delta? Not a great deal better than Expedia, if we are honest. Also, it doesn't really matter which airline tries to sell you travel insurance. They all offer the same plan, it seems. So, we suggest you buy your flight from an airline, but certainly don't take their insurance. There are better options.
A travel insurance marketplace like AARDY will offer a multitude of different plans from some of the most respected travel insurance carriers in the country. You will only need a few minutes to check value for money, coverage, and insurance carrier ratings.
Safe travels.