Quick Quote - Click Here
Cancel for Any Reason (CFAR) - 2021 Review
Cancel for Any Reason travel insurance allows a traveler to cancel for any reason whatsoever and still receive a significant refund.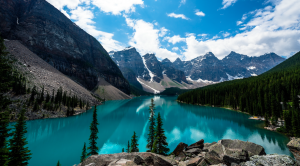 This type of trip insurance protection offers near-unlimited protection against cancellation and still returns 75% compensation with the best Cancel for Any Reason travel insurance policies.
If you live an unpredictable life, we recommend considering Cancel for Any Reason to receive a refund if you cancel your trip. Let's take a look.
Please enjoy our Cancel for Any Reason travel insurance review.
Cancel for Any Reason Travel Insurance – Basic Cancellation Benefits
Every comprehensive travel insurance policy embeds standard Trip Cancellation Protection that provides you with financial protection.
With this regular trip cancellation coverage, the policy reimburses you for expenses associated with airfare and other non-refundable deposits that you paid towards your trip. This basic cancellation protection covers cancellations such as:
Accident, illness, or death of you, a traveling partner, business partner, or family member
Jury duty
Legal appearance
Traffic accident en route to the airport
Death or hospitalization of your host at your travel destination
Weather
Job loss
Bankruptcy of your travel provider
This healthy coverage provides you with a 100% refund if any of these circumstances interfere with your travels.
However, the drawback is that they do not offer a great deal of flexibility. These are limited protections, but these reasons for trip cancellation do not happen very often—thank goodness.
If you want more protection, then you should add different levels of trip cancellation security.
If you buy Cancel for Any Reason travel insurance, you have access to the maximum level of cancellation protection, but this coverage comes with a higher price tag.
Before you sign up for Cancel for Any Reason travel insurance, let's see if Cancel for Work Reasons travel insurance will suffice. This coverage is less expensive than a top-tier Cancel for Any Reason policy.
Cancel For Work Reasons Travel Insurance
If all you want is to protect yourself from a work cancellation of vacation, then you do not need Cancel for Any Reason travel insurance.
A good Cancel for Work Reasons Travel Insurance should offer two distinct benefits.
First, you want protection if an employee is down-sized or laid off through no fault of their own. Also, most policies require that the traveler worked there full time to qualify for coverage.
The best Cancel for Work Reasons policies only require one year of continuous service. That is what you should see when you find a plan at AARDY. However, we have noticed a trend that every Allianz Airline Travel Insurance requires at least three years of continuous service to activate Cancel for Work Reasons if terminated. There is a big difference between the two requirements and could mean the difference between being covered and having no protection at all.
Second, you need coverage if your employer grants vacation time then rescinds it before your departure.
It works like this: if you have a pre-approved vacation that the employer later cancels, you can claim cancellation benefits under your Cancel for Work Reasons coverage. This scenario will require a letter from your HR department, of course. We rarely see a policy that covers those people who are self-employed, freelance or part-time. We recommend that you make sure that you have protection for your work circumstances.
Policy Language
Here is the type of policy language that you should expect to see with Cancel for Work Reasons cover:
You, Your Traveling Companion or a Family Member traveling with You is required to work during the trip. A written statement by an unrelated company official and/or the human resources department demonstrating revocation of previously approved time off will be required. This provision is not applicable to temporary employment, independent contractors or self-employed persons.
But what if you just change your mind? Decide that you no longer want to go on your trip? What if the organizers cancel the conference, or wedding, or family reunion?
Basic Cancellation Coverage does not protect you against any of these unfortunate situations. Neither does Cancel for Work Reasons.
The ultimate cancellation protection comes from a trip insurance policy with Cancel for Any Reason protection embedded into it.
Cancel for Any Reason Trip Insurance – Introduction
Indeed, Cancel for Any Reason is the most comprehensive coverage available on a travel insurance policy. It allows you to cancel without reason anytime up to 48 hours before departure, and receive a refund.
Albeit, this is only a 75% refund. While not as robust as the standard 100% refund with regular cancellation, it is a fantastic benefit to own.
Given the circumstances that a traveler needs to give no reason at all, we think that Cancel for Any Reason insurance is a necessary option for travelers.
Many countries do not even offer Cancel For Any Reason. In this way, the USA leads the industry with Cancel For Any Reason provisions.
Cancel for Any Reason Insurance – The Details
Many of AARDY's travel insurance carriers offer Cancel for Any Reason travel insurance.
Travel Insured International has its excellent Worldwide Trip Protector Plus plan with CFAR. Seven Corners allows you to choose a Cancel For Any Reason option for their RoundTrip Choice and RoundTrip Elite plans. Likewise, John Hancock also offers CFAR versions of its Bronze, Silver, and Gold programs. Finally, Trawick includes a Voyager policy variant with Cancel For Any Reason.
It is worth reviewing each policy to see which one best suits your travel needs.
Cancel for Any Reason Requirements
All of our CFAR policies have similar qualifications, but vary on the details:
Purchase the policy within 14-21 days (depending which policy) of Initial Trip Deposit
Insure 100% of all prepaid, non-refundable trip costs
Increase the policy within 14-21 (depending which policy) days of each subsequent payment
Cancel your trip 48 hours/2 days before departure
Be medically fit to travel at the time of purchase
Time-Sensitive Benefits – Critical
Cancel For Any Reason is always a time sensitive benefit, meaning you can only purchase it shortly after paying your Initial Trip Deposit.
These are the time sensitive periods for each CFAR plan we offer:
Travel Insured Worldwide Trip Protector Plus: 21 days
Seven Corners RoundTrip Choice: 14-20 days, depending on your state
Seven Corners RoundTrip Elite: 14-20 days, depending on your state
John Hancock Bronze: 14 days
John Hancock Silver: 14 days
John Hancock Gold: 14 days
Trawick Voyager: 15 days
You have 14-21 days from your initial trip deposit to buy your trip insurance if you want the Cancel for Any Reason protection to be in place. The initial trip deposit date is critical. You have plenty of time, 14 to 21 days, to place the policy in force.
Timely purchase is uncomplicated if you only need flight protection.
Where travelers have problems is when you make a small deposit for something, like a cruise, months or years in advance.
Only when the Final Payment comes due, they begin to ask: is Cancel for Any Reason travel insurance worth it? Unfortunately, it's too late to enroll in this protection. They should have secured Cancel For Any Reason coverage when they paid their Initial Deposit for the cruise.
Buying Cancel For Any Reason early might seem unnecessary because sometimes the deposit is only a few hundred dollars, even refundable, on a cruise that costs thousands.
It doesn't matter.
Buy Cancel for Any Reason trip insurance then and there. As you make additional payments towards the cruise, just re-contact the travel insurer and add extra premium. This way, you are fully covered.
Necessary Coverage of 100% Trip Costs
For your CFAR policy to be valid, the plan requires that you insure every part of your trip that is non-refundable. Imagine you are taking a flight and then staying in a hotel. If the hotel does not have any deposits or non-refundable costs, then you don't need to insure it. Just insure the flight.
It is not as complicated as this sounds. Remember, you can always call us and speak to a licensed insurance agent. We will walk you through the calculation and insurance process if your circumstances are a little complex.
Increasing Trip Cost After Purchase – Time Sensitive – Critical
While one side of the coin focuses on when you make the Initial Trip Deposit or Payment, the other side looks at when you must increase your Trip Cost coverage.
Suppose you paid a $500 deposit for a cruise that is two years from now. Obviously, you don't yet know what will be the Total Trip Cost in 2 years, so you insure $500.
Each time you make a subsequent payment toward the trip, such as to the cruise line, buying airfare, or reserving a hotel room, you must add that amount to the policy's Trip Cost in the same fashion.
Every CFAR policy requires that you increase the Trip Cost within a new time sensitive period that begins each time you make a payment.
Travel Insured Worldwide Trip Protector Plus: 21 days
Seven Corners RoundTrip Choice: 15 days, depending on your state
Seven Corners RoundTrip Elite: 15 days, depending on your state
John Hancock Bronze: 14 days
John Hancock Silver: 14 days
John Hancock Gold: 14 days
Trawick Voyager: 15 days
Cancel with at least 48 Hours/2 Days Notice
Don't leave it until the last minute to cancel your trip and hope for compensation.
Each carrier uses similar policy language. You must cancel the trip with at least 48 hours' notice to benefit from Cancel for Any Reason protection.
Which Cancel for Any Reason Travel Insurance Policy Should I Buy?
Which of these policies should you choose?
It is rare to find cheap Cancel for Any Reason travel insurance. It is an expensive benefit, usually costing 40-50% more than a similar policy without CFAR. Each insurer has different prices.
One insurer will be cheaper than another on some quotes; another will be cheaper on others. It depends on your trip's circumstances. They each have their way of calculating premiums.
As such, you will always find it worthwhile to run a quote when any aspect of your trip changes. With AARDY, you always receive dozens of quotes from different travel insurers every time you work with us.
Take the time to look at the benefit levels and costs associated with each one.
Cancel for Any Reason Insurance – Airline and Travel Sites
Take the time to check the small print of any travel insurance policy the airline offers.
Airline Travel Insurance cancellation benefits are woefully limited, and no Airline Trip Insurance offers Cancel for Any Reason Insurance cover.
You always find better coverage at a lower price when you spend a few minutes shopping around. Airlines like Delta and United offer limited but expensive trip protection plans. Compare what they offer against the general travel insurance market.
And always check the fine print.
Finally, travel booking sites such as Expedia have remarkably poor trip protection. In fact, they are some of the worst travel insurance plans that we have ever seen.
Be suspicious before committing to a purchase from them. Again, Expedia does not have any policy available with Cancel for Any Reason protection.
Cancel For Any Reason Insurance – Airline Ticket Hack
One way you can use these CFAR cancellation benefits is to reduce the cost of airline tickets.
Instead of booking an overpriced Flexible or Refundable airline ticket, book a Non-Refundable fare and add Cancel for Any Reason Travel Insurance.
It's an ingenious solution we call the Airline Ticket Hack that is worth your time to review.
As always, at AARDY we recommend that travelers consider travel insurance.
You can get an anonymous quote in seconds and compare a dozen of the top travel plans from many of the largest US travel insurers. You save time and money finding the right travel insurance plan for your needs.
What many people do not know is that they won't find the same trip insurance plans available at a better price. You can thank price certainty anti-discriminatory law in the US.
Travel Insurance Comparison – Will I Pay More Buying Travel Insurance from a Comparison Website?
In short, a trip insurance quote from AARDY is the same price as the insurance carrier.
We are not allowed to compete on price for 'filed' insurance products. No one is. You are guaranteed to find the best value with us.
Safe travels.
### **Recent AARDY Travel Insurance Customer Reviews**