Quick Quote - Click Here
How to Buy Cancellation Insurance For Travel - 2021 Review
Cancellation Insurance For Travel can be of great use for travelers.
Even though most travel insurance plans are comprehensive, they are often referred to as Trip Cancellation policies.
You should see cancellation coverage embedded into every Comprehensive Trip Insurance Policy.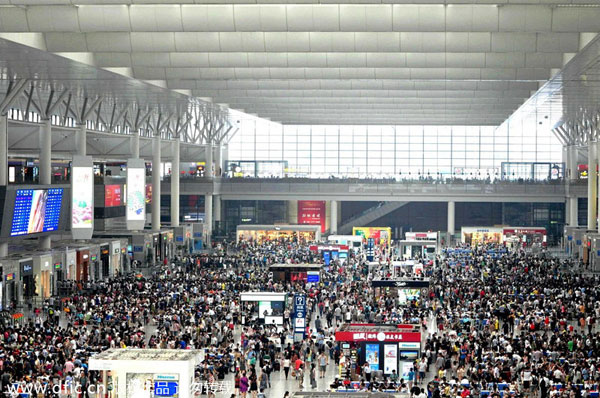 Cancellation Insurance For Travel exists to reimburse you if we must cancel your plans.
There are many reasons why we might want to cancel, but we think of them as three types: Tragic Events, Work Events, or Just-Because.
Let's take a look at all three.
Cancellation Insurance For Travel – Tragic Events
Every travel insurance policy includes Trip Cancellation coverage that provides financial protection.
Trip Cancellation for Tragic Events is essential protection that reimburses you for the prepaid, non-refundable costs you paid for your trip or flight.
It includes Trip Cancellations like:
Accident, illness, or death of you, a traveling partner, business partner, or family member
Jury duty
Legal appearance
Traffic accident en route to the airport
Death or hospitalization of your host at your travel destination
Weather
Job loss
Bankruptcy of your travel provider
Each of these situations reimburses you for 100% of all prepaid, non-refundable trip costs.
Why? These cases are infrequent.
Travel insurance policies include this type of protection in a Cancellation Insurance For Travel policy because it is not expensive.
Unfortunately, these policies only offer a limited number of reasons you can cancel your trip. What if you want cancellation benefits that aren't listed?
One favorite type of additional cancellation benefit is Cancel for Work Reasons.
Cancellation Insurance For Travel – Work Events
Cancellation Insurance For Travel – Work Events coverage reimburses you for the prepaid, non-refundable trip payments and deposits if you must cancel your trip for unforeseen work-related circumstances, like:
You or a traveling companion's employer requires a job transfer which requires your principal residence to be relocated.
If you are (or your traveling companion is) required to work during the scheduled trip.
Should your (or your traveling companion's) company be directly involved in a merger or acquisition.
If your (or your traveling companion's) company operations are interrupted by fire, flood, burglary, vandalism, product recall, bankruptcy or financial default.
This sort of Trip Cancellation protection usually reimburses you for 100% of prepaid non-refundable costs. We love Cancel for Work Reasons Insurance.
Check the fine print, though. When you look at the coverage airlines provide, it usually is feeble and does not include Cancel For Work Reasons.
You'll find better coverage and lower prices from a specialist travel insurance carrier.
Sometimes, you may not need to cancel for work reasons, nor do you have any tragic reasons to cancel.
What if you want more flexibility to cancel and still receive some compensation?
Cancellation Insurance For Travel – Just Because
Just-Because isn't going to be part of the policy document, but that's what you need. Instead, Travel Insurance refers to this as Cancel for Any Reason (CFAR).
Cancel for Any Reason coverage is the most comprehensive coverage that you can buy.
CFAR allows you to cancel your trip without any reason at all, anytime up to 48 hours before departure, and receive a refund of up to 75%.
Standard cancellation benefit reimburses 100% but, since you do not need to prove you have a covered Trip Cancellation reason, CFAR is an excellent benefit to have.
We love CFAR because it offers you the flexibility to insure travel plans that may change.
Cancel for Work and Cancel for Any Reason – Insure Early
You can buy the standard Cancellation benefits anytime, but Cancel for Work and Cancel for Any Reason are time-sensitive benefits.
Time sensitive benefits are only available shortly after making your initial trip deposit or payment. Usually, you must purchase within 14 to 21 days of first booking.
Cancel for Any Reason – Airline and Travel Sites
Always read the small print of Cancellation Insurance For Travel that airlines offer.
Airline Travel Insurance is routinely disappointing.
We've never seen any airline offer Cancel for Any Reason.
Rarely, we see the Cancel For Work benefit, but most require that you worked for three years of continuous employment with the same employer. They also give you minuscule coverage for 2-3 times more money than you'd spend in the Travel Insurance Marketplace.
We know you will find better protection at a lower price if you spend a few minutes searching.
As always, at AARDY, we recommend that travelers consider travel insurance.
You can get an anonymous quote in seconds, and compare dozens of the top travel plans from many of the largest US travel insurers, saving you time and money finding the right travel plan for your needs.
You may not know you won't find the same trip insurance plans available at a better price. It all comes down to price certainty anti-discriminatory law in the US.
Travel Insurance Comparison – Will I Pay More Buying Travel Insurance from a Comparison Website?
AARDY offers trip insurance quotes for the same insurance plan that you would see directly from the insurance carrier.
We are not allowed to compete on price for filed insurance products. No one is. You are guaranteed to get the best value from us.
Safe Travels
Have questions? We would love to hear from you. Send us a chat, Send us a Mail or alternatively Call Us at (650) 492-6298.
Recent AARDY Travel Insurance Customer Reviews