Quick Quote - Click Here
Memorial Day: What Does A Coin On A Cemetery Headstone Mean?
Memorial Day. What Does A Coin On A Cemetery Headstone Mean?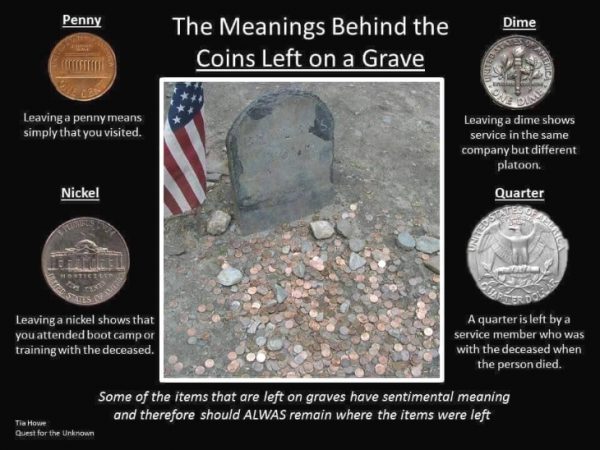 As we remember the fallen this Memorial Day, we wanted to depart from our normal travel tips to share the meaning of something many of you may have seen in cemeteries up and down the country: coins laying on top of a tombstone.
Leaving a coin on a tombstone is the way we can honor those who have given their lives in the service of their country. It lets the family of the deceased soldiers know that somebody has stopped by and paid their respects. But there is an equally important meaning to the denomination of the coin that has been left. So, leaving a penny simply means you visited and paid your respects and thanked the veteran for their service.
A nickel means that you and the deceased soldier trained at boot camp together, a dime means you served with the soldier, and finally a quarter. This is very significant. This means that you were there when that soldier was killed.
Many people ask what happens to the coins after Memorial Day? Well, these coins are collected by the cemetery staff and the money is used to help maintain the cemetery, or with the cost of burial for fallen soldiers, or even to help ex-service personnel who have fallen on hard times.
In the US this tradition became popular during the Vietnam war. Some say it was used as a way to show respect without getting into an uncomfortable political discussion about a war that was very controversial.
However, the origins of leaving a coin for a fallen solider can be traced back as far as the Roman Empire. It was considered a way to give your fallen buddy some spending money for the hereafter.
At AARDY, through our Aardvark Kids of Heroes program, we are proud to support the Special Operations Warrior Foundation and their fantastic work for service personnel and their families.
Safe travels.