Quick Quote - Click Here
Compare Travel Insurance - 2021 Review
Smart travelers should always compare travel insurance. There are always options – different coverage, and certainly different prices.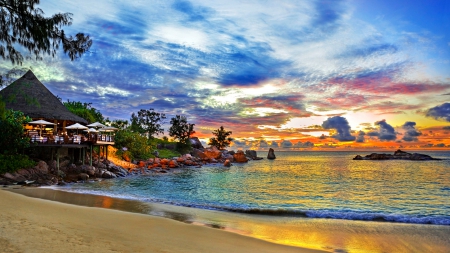 Let's quickly cover what you should NOT do.
Travel Site Travel Insurance - Generally Awful
Please don't simply buy the trip insurance that the travel site or airline offers you. Expedia, for instance, has really poor insurance. We are not quite sure how they managed to make something so expensive to be so bad, but somehow they did. Yet, each year Expedia sells nearly 2 million of these dreadful policies. Definitely compare travel insurance if you are on a travel website.
Airline Travel Insurance - Not Good
Next are the airlines. Now, they have done a much better job than Expedia, but still, their policies are too expensive and have some weird restrictions that can really hurt a traveler. Particularly those people who need some 'Cancel for Work' cover. When you compare travel insurance from an airline and need work cancellation cover, definitely check out the details. The airline cover will typically require you to have been employed for three consecutive years with the same employer. Most insurance plans sold by regular travel insurance carriers only require 12 months of consecutive employment.
A good example of airline flight insurance is that from Delta. But, every US airline seems to be using the same type of travel insurance plan. So, it's hard to find an airline that offers decent cover with any type of value.
Compare the Market
If you head over to a travel insurance marketplace like AARDY you will see a range of options from the leading insurance carriers in the USA. Typically, they will offer three plans each – a 'Silver', a 'Gold', and a 'Platinum' plan.
As you compare the different plans you should notice that the more expensive plans have more extensive cancellation benefits as well as increased medical cover. All plans should cover Pre-Existing Conditions provided that you book your travel insurance policy promptly. Normally this should be within 14 days of initial trip deposit. You must have been medically stable for a period of time (60-180 days, depending on the policy) before you book the policy.
Remember, every time you compare travel insurance, you are not on your own. Each insurance company has a team of specialist advisors whose job is to guide you through what you need as cover.
AARDY
At AARDY we suggest that when you travel you should consider travel insurance. You can get an anonymous quote in seconds, and compare dozens of the top travel plans from many of the largest US travel insurers. We save you time and money finding the right travel plan for your needs.
What many people do not know is that they won't find the same flight insurance plans available at a better price. Price certainty is guaranteed as a result of anti-discriminatory insurance law in the US. Travel Insurance Comparison – Will I Pay More Buying Travel Insurance from a Comparison Website?
In short – a trip insurance quote for an insurance plan that you see from AARDY is the same price you would see from the insurance carrier direct. We are not allowed to compete on price for 'filed' insurance products. No one is. You are certain to get best value from us.
Safe travels.