Quick Quote - Click Here
Disneyland Locations – 2021 Review
Founded in 1971, the mighty Disney corporation has become the largest theme park company by volume of visitors worldwide. It employs a staggering 180,000 people, of which 130,000 are involved in the theme park empire. That is one impressive mouse!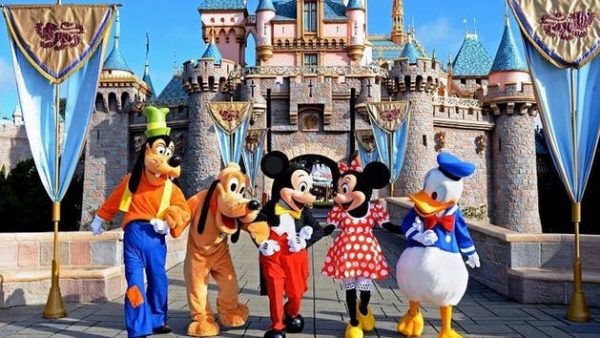 The Disneyland Park and Resorts are spread across the globe.
The Walt Disney World Resort near Orlando, Florida, offers four theme parks and two water parks, and is filled with attractions and activities to keep the entire family occupied. It is located on a plot of land the size of Manhattan. That's a lot of fun!
In Southern California, the original Disneyland park can be found and it still has many of the original rides that has given Disneyland such an amazing reputation. The newest Disney park in North America is California Adventure. This provides holidaymakers with all the old-school favorites like the Ferris wheel and the stock roller coaster, not to mention traditional favorites like Soarin' and the Twilight Zone Tower of Terror. And for those of you who love to shop it also has, like Orlando, its own shopping district known as Downtown Disney.
If you head further afield to Japan you will again find multiple parks. Tokyo has both Disneyland Tokyo and DisneySea. Disneyland Tokyo is set out in a very similar manner to the original Disneyland and the Magic Kingdom, and the attractions are also very similar.
If you are in Europe, the only Disney option available is Disneyland Paris. But don't be mistaken by thinking this is in the heart of Paris. It's not. So whilst you will definitely still be able to enjoy the Disney magic whilst in Europe, you will need to jump on a train for a short trip into the center of Paris if you want to walk down the Champs-Élysées or scale the Eiffel Tower.
Disneyland Paris has both the original Disneyland Paris and Disney Studios. Both offer many of the same attractions found elsewhere. Disneyland Paris includes some of the traditional Disney attractions, whilst Disney Studios is more for shows and the newer attractions.
The smallest of the Disney parks is found in Hong Kong.  Disneyland Hong Kong only has four of the major themed areas whereas most of the other parks have five or six. Because of the slightly limited size, you won't find rides like Space Mountain, the Haunted Mansion or the Big Thunder Mountain Railroad. However, there are plans in place to add Pirates of the Caribbean, Splash Mountain and, we are told, a Haunted Mansion, but you'll have to wait until 2020 to experience these great rides.
If you're planning a holiday to Disneyland, we certainly hope you enjoy it, and remember to take lots of pictures to keep those holiday memories alive for years to come.
It's a great vacation for the whole family, and one the team at AARDY have experienced many times.
If you are heading off for a Disney adventure, please remember to pack travel insurance, as you never know when you might need it. And remember, at AARDY you can get an anonymous quote in seconds, and compare dozens of the top travel plans from many of the largest US travel insurers, saving you time and money finding the right travel plan for your needs.
Safe travels.