Quick Quote - Click Here
Easy Airline Travel with Children - Clothing
Easy Airline Travel with Children - Clothing
We are looking at Easy Airline Travel with Children - Clothing. Part of a collection of wonderful tips to help even the most stressed parent.
From time to time at AARDY we get the opportunity to share with our customers the thoughts of others within the travel community. Ollie Birk, based in the UK, is an up-and-coming travel writer and we are delighted to share some of his advice. @OllieBirk
Ollie's advice:
Easy Airline Travel with Children - Clothing
Comfy Clothing
Pretty simple. But, I have seen so many parents dress their child in little jeans and flat trainers. Your child is no different from you and will get uncomfortable in jeans. So, to save the whining, dress them in light trousers, shorts or tracksuit bottoms that are easily removed. So, once you get to that 90 degree heat, you can dress them in some shorts right away.
Easily Removable Shoes
This tip will come in handy during security checks. Being able to get through security quickly will be of value as children can get bored very easily and can cause a lot of stress. Some ways to find easily removable shoes are to find Velcro or slip-on shoes. My best advice would be Velcro trainers as these will be comfortable to walk in and easily removed.
Pack Diapers
Traveling when your child is still learning how to use the potty can be quite tormenting... and a hassle. Be sure to pack enough diapers to last 24 hours as your flight could be delayed.
Extra Clothing and a large Ziploc Bag
Your worst nightmare would be if your child wets themselves or soils their clothing when you don't have a replacement! Bring some extra clothes for yourself, too. The plastic bag can be used to place dirty clothing inside.
Combine this with our wonderful CDC Advice Travel with Children and you have a solid set of guidance for your next airplane trip with the kids.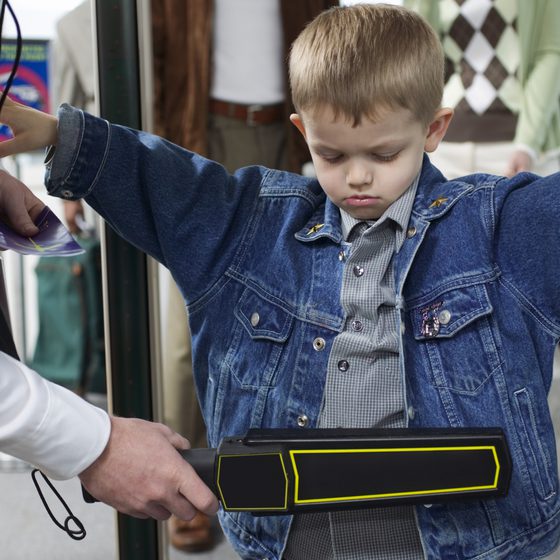 Safe travels.
Recent AARDY Travel Insurance Customer Reviews