Quick Quote - Click Here
How to Calculate Entire Trip Cost for Travel Insurance - 2021 Review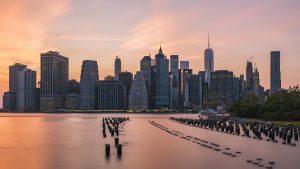 Are you calculating your entire trip cost the right way?
Calculating your entire trip cost is normally a simple task but can become complex. Especially when you're splitting the trip cost with others.
The anticipation of a shared vacation with friends or extended family members is sometimes half the fun of the trip itself. Planning your lodging, deciding which tourist spots to hit (and which to skip), and looking forward to lots of good times. These are some of the better ways to while away your free moments leading up to the big day.
But don't forget to think about travel insurance, too. Hopefully you make a regular habit of insuring your trips with a travel insurance policy. You like to cover the non-refundable and prepaid portions of your trip. Here is some good advice for when you're traveling with a group.
I'm Traveling With Friends - How Do I Calculate My Entire Trip Cost for Insurance?
Travel insurance is one way to protect your investment when you've put down money on a future trip. It can relieve the possible financial burden that could occur due to severe illness or injury. It can cover cases where your trip gets canceled due to covered circumstances.
The Centers for Disease Control even recommends trip insurance as one way to mitigate these risks, as well as lost baggage costs. But when you're traveling with friends or extended family members who aren't covered on your policy, how do you work out the numbers for trip cost on the policy you purchase?
Since airfare will have been purchased in your name, it may be included on your policy, provided it's a non-refundable ticket (and of course it's prepaid). But shared expenses are a different matter. Vacation rentals, for example, are one group of costs that's commonly split among friends.
Unfortunately, even though you may be splitting the cost of your rental, only the person whose name goes on the rental agreement may include the cost of the rental on his or her travel insurance policy. Therefore, if you're not on the rental agreement, your portion of the lodging cost cannot be included in your trip cost.
To seek cover for that cost in case of trip cancellation, you'll have to first work something out with whomever does happen to be listed on the rental agreement. Hopefully she bought travel insurance!
A Solution for Shared Expenses
See if you can include shared lodging costs on your own trip insurance policy. Try to work something out with the rental agent. Ideally get your name on the agreement, stating that you're at least partially responsible for the cost. Then you may have something to work with when purchasing your policy.
Remember to get documentation from the rental agent ahead of time. That way, you may be able to include shared lodging expenses in your "trip cost" calculation for your travel insurance.
Have more questions like this one? We're full of answers! And while you're at it, we can set you up with a free trip insurance quote at AARDY.com.
Safe travels.
Recent AARDY Travel Insurance Customer Reviews