Quick Quote - Click Here
Ethiopian Air Travel Insurance - 2021 Review
Ethiopian Air Travel Insurance
Strengths
No Insurance Sold
Customers Free To Buy From The Open Market
Weaknesses
Not Available At Check Out
Ethiopian Air Travel Insurance
We're all the same. When we book flights, we like to feel like we have saved time and money. Many of us use a comparison site to check for the very best deal we can get. But at the purchase page, you will probably be offered a single choice of the airline's or travel site's own travel insurance.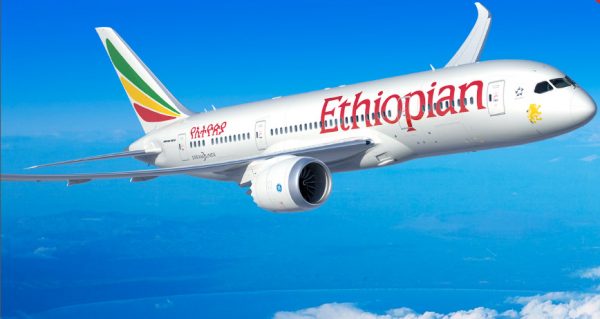 Here's a news flash for you. If you are only offered one choice of something, it is unlikely to be the best product or the best price for your needs. Our advice is to shop around. Just like you did to find the best value flights, so as to make sure you find the right plan for your needs at the very best price.
Ethiopian Air Travel Insurance - Value
Let's demonstrate with a real example. This is an Ethiopian Air flight from JFK to London on December 16th, returning on December 23rd, through a comparison site.
The flight cost is $7,754 but note that you are also being offered travel insurance for $504. Before you click to select Ethiopian Air's trip insurance, go to a Travel Insurance comparison site like AARDY. It will take you just a couple of minutes to compare and contrast what your airline or travel site is offering you, and you may end up saving hundreds of dollars.
Ethiopian Air Travel Insurance - Cover
If we run the exact same quote, covering the exact same value of trip on AARDY, our cheapest comparable travel insurance product is just $302 for the iTravel Insured Travel Lite product. This gives much better cover than the Ethiopian Air product. Ethiopian Air has just $20,000 of medical cover - ours has $100k.  Ethiopian Air has just $100k of medical evacuation cover. Ours has $250k, plus our plan is $200 cheaper.
So, the advice from AARDY is this. Before you buy your trip or travel insurance with Ethiopian Airlines, shop around and find the right travel plan for your needs.
Ethiopian Air Travel Insurance - Travel Hack
And if you want to save even more money on your flights than you did by going through a comparison site, try the AARDY Flight Hack. We have a whole article on this great travel tip on our website, but here's the short version. Never buy a refundable ticket again. Buy a non-refundable ticket and get yourself travel insurance with a cancel for any reason benefit from AARDY. You will get virtually the same flexibility plus a whole bunch of other coverage thrown in. Plus you will save literally hundreds of dollars on your flights.
Safe travels.