Quick Quote - Click Here
Health Care Abroad - CDC Advice
CDC's Carolina Uribe has some excellent advice for those looking for health care abroad. We would recommend you read through this before travel so as to familiarize yourself with the contents.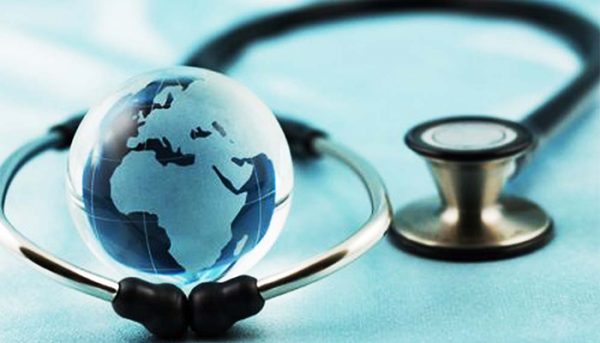 Then use this as a guide if you are in the unfortunate position of needing health care when overseas. Remember, if you have taken Travel Insurance through AARDY then your Trip Insurance will include Assistance services. You can call upon these services for support. However, it is always better to be informed before you call so that you can direct those who are supporting you.
CDC – Obtaining Health Care Abroad
The quality and availability of medical care abroad may be variable. Before departure, travelers should consider how they would access health care during their trip should a medical problem or emergency arise. Travelers may seek medical care for a variety of reasons. This could range from minor infections and care for chronic conditions to major illness or injury.
Some insurance plans cover emergency health care. But, travelers should check with their carriers to confirm what coverage is offered and what requirements exist. At a minimum, travelers may need to provide copies of bills and invoices to initiate reimbursement. Emergency health coverage does not usually cover emergency evacuation or the costs of altered itineraries. Travelers may purchase specific policies to cover these expenses, understanding that such policies often do not cover expenses relating to preexisting conditions. Supplemental medical insurance plans acquired before travel will often enable access to local providers in many countries through a 24-hour emergency hotline. See Travel Insurance, Travel Health Insurance & Medical Evacuation Insurance.
In addition to identifying quality health care, travelers, especially those with chronic or complicated medical issues, should know the names of their chronic conditions and allergies. They should know their blood type, and current medications (including generic names), ideally in the local language. Travelers should also wear medical identification jewelry (such as a MedicAlert bracelet), if appropriate. There are a number of cellular telephone applications that enable travelers to download their medical records, medications, ECG, and other information so that it is accessible if needed.
Locating Health Care Providers and Facilities Abroad
Before going abroad, travelers should identify health care providers and facilities at their destination. This is especially true for travelers with preexisting or complicated medical issues. Travelers who require regular dialysis need to arrange appointments at an adequate clinical site. Similarly, pregnant travelers should identify reliable health facilities. More choices are generally available in urban areas than in rural or remote areas.
The following list of resources will help identify health care providers and facilities around the world. CDC does not endorse any particular provider or medical insurance company, and accreditation does not necessarily ensure a good outcome. If travelers are likely to seek health care abroad, they should be encouraged to thoroughly research health care facilities in the area.
The Department of State (usembassy.gov) can help travelers locate medical services and notify friends, family, or employer of an emergency.
The Department of State also maintains a list of travel medical insurance providers at state.gov/content/passports/en/go/health/insurance-providers.html.
The International Society of Travel Medicine maintains a directory of health care professionals with expertise in travel medicine in more than 80 countries. Search these clinics at istm.org.
The International Association for Medical Assistance to Travelers maintains a network of physicians, hospitals, and clinics that have agreed to provide care to members. Membership is free, although donations are suggested. Search for clinics at iamat.org/doctors_clinics.cfm.
The Joint Commission International (JCI) aims to improve patient safety through accreditation and certification of health care facilities. For a list of facilities accredited through JCI, see jointcommissioninternational.org/JCI-Accredited-Organizations.
Embassies and consulates in other countries, hotel doctors, and credit card companies (especially those with special privileges) may also provide information.

A number of countries or national travel medicine societies have websites related to travel medicine that provide access to clinicians, including the following:

Travelers also may consider contracting with one of a number of private companies that provide physician services abroad as well as medical evacuations. One example is International SOS, which operates throughout the world. Provider locations and details may be found at internationalsos.com.
Avoid Travel When Sick
Travelers should evaluate their health before travel to ensure that they are healthy enough for their itinerary and should avoid travel if they become ill before or during their trip. Travelers may be reluctant to postpone or cancel a trip when ill because of their financial investment in a trip, among other factors. However, some airlines check for visibly sick passengers in the waiting area and during boarding. If a passenger looks visibly ill, the airline may prohibit that person from boarding.
Encouraging travelers, especially those with chronic or complicated health conditions, to purchase trip cancellation insurance, which will protect some or all of the investment in a trip, may increase compliance with this recommendation.
Drugs and other Pharmaceuticals
The quality of drugs and medical products abroad cannot be guaranteed, as they may not meet regulated standards or could be counterfeit (see Perspectives: Pharmaceutical Quality & Falsified Drugs). To minimize risks associated with substandard drugs and pharmaceuticals, travelers should:
Bring with them all the medicines that they think they will need, including pain relievers and antidiarrheal medication.
Insist that a new needle and syringe be used when receiving an injection. Travelers who know beforehand that they will require injections during their trip can bring their own injection supplies (see the Travel Health Kits section).
Carry an epinephrine autoinjector, if needed, in carry-on luggage. Include a letter from the prescribing physician that explains the allergy and a copy of the prescription.
Blood Safety
A medical emergency abroad, such as a motor vehicle accident or trauma, could result in the need for a blood transfusion. Not all countries have accurate, reliable, and systematic screening of blood donations for infectious agents, which increases the risk of transfusion-related transmission of disease. Travelers in developing countries should receive a blood transfusion only in life-or-death situations. Although it is difficult to ensure access to safe blood, travelers can take a few measures to increase their chances of having a safe blood transfusion in the event of a medical emergency:
If a blood transfusion is required, travelers should make every effort to ensure that the blood has been screened for transmissible diseases, including HIV. Although this is difficult to do at the point of service, travelers who plan ahead — especially those with medical conditions that might require transfusions — and locate medical services before traveling will increase their chances of obtaining higher-quality care abroad.
Travelers may consider registering with agencies such as the Blood Care Foundation that attempt to rapidly deliver reliable blood products to members while abroad (bloodcare.org.uk/blood-transfusions-abroad.html).
All travelers should consider being immunized against the hepatitis B virus before travel, especially those who travel frequently to developing countries, those whose itinerary indicates spending a prolonged period in developing countries, and those whose activities (such as adventure travel) put them at higher risk of serious injury.
Bibliography
Kolars J.C. Rules of the road: a consumer's guide for travelers seeking health care in foreign lands. J Travel Med. 2002 Jul-Aug;9(4):198–201.
World Health Organization. Medicines: spurious/falsely-labelled/falsified/counterfeit (SFFC) medicines [fact sheet no. 275]. Geneva: World Health Organization; 2012 [updated January 2016 cited 2016 Sep. 22]; Available from: https://www.who.int/mediacentre/factsheets/fs275/en/.
World Health Organization. Blood safety [fact sheet no. 279]. Geneva: World Health Organization; 2014 [updated July 2016 cited 2016 Sep. 22]; Available from: https://www.who.int/mediacentre/factsheets/fs279/en/.
Health care abroad can be complicated, but a little preparation can make life a lot easier. Remember that if you have booked a travel insurance policy then help is at hand. Your trip insurer will help you with your health care abroad. It can recommend doctors and clinics, and even take over all the payments. If you have a policy in place, your insurer should be one of your first phone calls.
Recent AARDY Travel Insurance Customer Reviews