Quick Quote - Click Here
Trip Start Date and End Date Explained - 2021 Review
Travel insurance never lets up when it comes to your interests. It keeps constant watch over you and your vacation or business trip. When appropriately used, travel insurance leaves nothing to chance.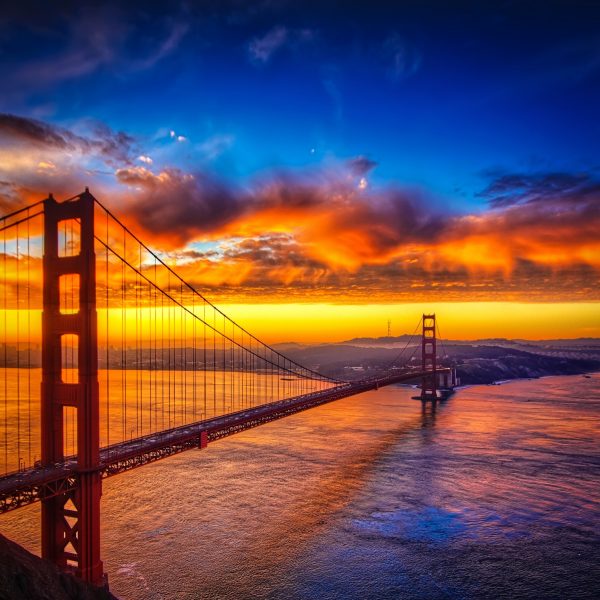 It protects you during the entire trip, from the moment you step out the front door to when you return home.
So why does Travel Insurance care about your vacation start date and end date?
What is a Travel Start Date?
The travel start date is the day you physically leave your house for your trip. Typically, it's also the day that your Travel Insurance should begin.
Any loss that occurs after you leave home is a "post-departure benefit."
Here are some of the Post-departure benefits:
Accidental Death & Dismemberment
Travel Assistance
Non-medical Evacuation
Note: Not every policy has all of the above benefits. You can claim anything that the policy covers that happens to you on or after the trip start date.
The only exception is Trip Cancellation coverage. Cancellation protection begins at 12:01 a.m. the day after you purchase the policy and ends the day you start the trip.
Here's an example. Let's say that on September 1, you purchase a Comprehensive travel plan from the good folks at AARDY for a trip that begins on October 10. Cancellation coverage would begin at 12:01 a.m. on September 2, while the rest of the benefits come into effect on October 10.
If you're confused about the trip start date, call your travel insurance provider to be sure.
Travel End Date Explained
The easiest way to understand a travel end date is to think of it as the day you return home from your trip.
The trip end date is precise. Notice that it does not refer to the day that your cruise or hotel stay ends. It applies only to the date you physically return home.
It is essential to report the travel end date accurately.
Keep this in mind when you're getting travel insurance quotes. If you list a date before the day you return home, it could result in a denied claim.
Even if you are delayed returning home, most extend coverage automatically if the delay occurs for a covered reason.
I'm Cruising for a Week, and I Don't Want to Pay for Extra Days
Frequently, cruise travelers will cover only the dates of the cruise and exclude the travel days to and from the port.
Sometimes they forget to add the days before the cruise traveling to the port, but sometimes they are trying to save money. Unfortunately, in both situations, they may unknowingly violate some of the terms of Travel Insurance.
Most Travel Insurance plans can cover you for a 3-day trip at the same price as a 30-day trip. Therefore, if you have a 7-day cruise and fly to the port two days ahead of time, you should insure those two extra days, and it won't cost a penny more (unless it increases your trip cost).
If something happens before or after your cruise, your travel insurance company will most likely deny the claim.
For example, if you fly to Fort Lauderdale the day before the cruise and the airline loses your baggage, you would be ineligible to file a claim unless you set your trip to start that day.
Another example is that if your flight was delayed and you need to use the Travel Delay or Missed Connection benefits. You will be out of luck if you only insured the days for the cruise.
Make sure you always include correct travel days in your policy.
Cover All Travel Days and the Entire Trip Cost
Just as Travel Insurance requires you to cover all days of travel, most policies also require that you cover 100% of all prepaid, non-refundable trip costs.
If you covered only seven days for a cruise but did not include the prepaid hotel room the night before the cruise, you may have a problem.
Since the policy should have covered the hotel room and the day before the cruise, it would not cover the entire trip cost. As a result, you would not be eligible for several Time Sensitive benefits like Pre-existing Condition coverage and Cancel For Any Reason. Both of these benefits require that you cover 100% of all prepaid, non-refundable trip costs.
That's why reporting your vacation start and end dates are so important. This way, you're not denied compensation because of an honest mistake.
AARDY Can Help You Get the Right Travel Insurance
AARDY is the world's fastest insurance marketplace. We provide high-quality travel insurance plans from the nation's leading travel insurance carriers. All of our insurers received an A.M. Best rating with at least an 'A' (Excellent) rating for financial strength.
Each insurer offers a range of trip insurance plans and options. We list those plans from cheapest to most expensive and provide a simple benefit comparison so you can see the best value.
You can compare a dozen of the top travel insurance plans in less than a minute. Travel insurance prices are regulated by law, so you won't find the same plan for a lower price anywhere else. Therefore, you're guaranteed to find the lowest price on every policy.
We are here to answer your questions so you can find the best policy that meets your needs. Feel free to chat with us, send an email, or call us at 650-492-6298.
Safe Travels.