Quick Quote - Click Here
India Travel Health Insurance - Country Review
Learn more about India Travel Health with an overview from both CDC and the US State Department. We cover vaccines, medicines, water, insurance. At AARDY we look at a variety of different information sources in order to get a better view of a country and its health systems.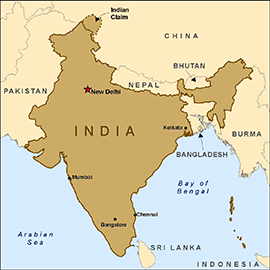 India Travel Health – CDC
Zika virus is a risk in India.
Pregnant women should not travel to India because Zika infection during pregnancy can cause serious birth defects.
Partners of pregnant women and couples planning pregnancy should know possible risks to pregnancy and take preventive steps. Before travel, those planning pregnancy should talk to their doctor or other health care provider.
All travelers should follow steps to prevent mosquito bites during and after their trip. Travelers should also use condoms during and after their trip to prevent sexual transmission of Zika. This will protect against getting Zika while traveling and stop its spread to others back home.
Learn more about how to protect against getting Zika while traveling to India and stop its spread to others back home
Vaccines and Medicines
Check the vaccines and medicines list and visit your doctor (ideally, 4-6 weeks before your trip) to get the vaccines or medicines you may need.
All travelers
You should be up to date on routine vaccinations while traveling to any destination. Some vaccines may also be required for travel.
Make sure you are up to date on routine vaccines before every trip. These vaccines include the measles-mumps-rubella (MMR) vaccine, diphtheria-tetanus-pertussis vaccine, varicella (chickenpox) vaccine, polio vaccine, and your yearly flu shot.
Most travelers
Get travel vaccines and medicines because there is a risk of these diseases in the country you are visiting.
CDC recommends this vaccine because you can get hepatitis A through contaminated food or water in India, regardless of where you are eating or staying.
You can get typhoid through contaminated food or water in India. CDC recommends this vaccine for most travelers, especially if you are staying with friends or relatives, visiting smaller cities or rural areas, or if you are an adventurous eater.
Some travelers
Ask your doctor what vaccines and medicines you need based on where you are going, how long you are staying, what you will be doing, and if you are traveling from a country other than the US.
Cholera is a risk in parts of India. CDC recommends this vaccine for adults who are traveling to an area of active cholera transmission. Most people do not travel to areas of active cholera transmission. Avoiding unsafe food and water can also prevent many cholera infections. Cholera is rare in travelers but can be severe. Certain factors may increase the risk of getting cholera or having severe disease (more information).
You can get hepatitis B through sexual contact, contaminated needles, and blood products, so CDC recommends this vaccine if you might have sex with a new partner, get a tattoo or piercing, or have any medical procedures.
When traveling in India, you should avoid mosquito bites to prevent malaria. You may need to take prescription medicine before, during, and after your trip to prevent malaria, depending on your travel plans, such as where you are going, when you are traveling, and if you are spending a lot of time outdoors or sleeping outside. Talk to your doctor about how you can prevent malaria while traveling. For more information on malaria in India, see malaria in India.
You may need this vaccine if your trip will last more than a month, depending on where you are going in India and what time of year you are traveling. You should also consider this vaccine if you plan to visit rural areas in India or will be spending a lot of time outdoors, even for trips shorter than a month. Your doctor can help you decide if this vaccine is right for you based on your travel plans. See more in-depth information on Japanese encephalitis in India.
Although rabies can be found in dogs, bats, and other mammals in India, it is not a major risk to most travelers. CDC recommends this vaccine only for these groups:
Travelers involved in outdoor and other activities in remote areas that put them at risk for animal bites (such as adventure travel and caving).
People who will be working with or around animals (such as veterinarians, wildlife professionals, and researchers).
People who are taking long trips or moving to remote areas in India.
Children, because they tend to play with animals, might not report bites, and are more likely to have animal bites on their head and neck.
There is no risk of yellow fever in India. The government of India requiresproof of yellow fever vaccination only if you are arriving from a country with risk of yellow fever. This does not include the US. If you are traveling from a country other than the US, check this list to see if you may be required to get the yellow fever vaccine: Countries with risk of yellow fever virus (YFV) transmission.
For more information on recommendations and requirements, see yellow fever recommendations and requirements for India. Your doctor can help you decide if this vaccine is right for you based on your travel plans.
India Travel Health – US State Department
The quality of medical care in India varies considerably. Medical care in the major population centers approaches and occasionally meets Western standards, but adequate medical care is usually very limited or unavailable in rural areas.
U.S. Medicare does not pay medical bills
Be aware that U.S. Medicare does not apply overseas.
Medical Insurance
Make sure your health insurance plan provides cover overseas. Most care providers overseas only accept cash payments. See our web page for more information on insurance providers for overseas coverage.
We strongly recommend supplemental insurance (our web page) to cover medical evacuation.
If traveling with prescription medication, check with the government of India to ensure the medication is legal in India.  Always carry your prescription medication in its original packaging with your doctor's prescription.
Vaccinations
Be up to date on all vaccinations recommended by the U.S. Centers for Disease Control and Prevention. See the CDC's India-specific information on vaccinations and prevalence of the following diseases:
Hepatitis A and B
Typhoid
Cholera
Malaria
Japanese Encephalitis
Rabies
Other diseases in India
Further health information
Air Pollution
Air pollution is a significant problem in several major cities in India, and you should consult your doctor prior to travel and consider the impact seasonal smog and heavy particulate pollution may have on you. The air quality in India varies considerably and fluctuates with the seasons. It is typically at its worst in the winter. Anyone who travels where pollution levels are high is at risk. People at the greatest risk from particle pollution exposure include:
Infants, children, and teens
People over 65 years of age
People with lung disease such as asthma and chronic obstructive pulmonary disease (COPD), which includes chronic bronchitis and emphysema
Those people with heart disease or diabetes
People who work or are active outdoors
Current air quality data can be found on the Embassy's Air Quality page. The data on this site are updated hourly.
Emergency Services
Rh-negative blood may be difficult to obtain as it is not common in Asia.
For emergency services, dial 112 from a cell phone. From a land line, dial 100 for police, 102 for ambulance (108 in parts of South India), and 101 for fire. Ambulances are not equipped with state-of-the-art medical equipment, and traffic does not yield to emergency vehicles. Injured or seriously ill travelers may prefer to take a taxi or private vehicle to the nearest major hospital rather than wait for an ambulance. Most hospitals require advance payment or confirmation of insurance prior to treatment. Payment practices vary and credit cards are not routinely accepted for medical care.
Medical Tourism
Medical tourism is a rapidly growing industry. Companies offering vacation packages bundled with medical consultations and financing options provide direct-to-consumer advertising over the internet. Such medical packages often claim to provide high-quality care, but the quality of health care in India is highly variable. People seeking health care in India should understand that medical systems operate differently from those in the United States and are not subject to the same rules and regulations. Anyone interested in traveling for medical purposes should consult with their local physician before traveling and refer to the information from the CDC. Persons traveling to India for medical purposes require the proper "medical" visa. Please check with the nearest Indian embassy or consulate for more information.
Despite reports of antibiotic-resistant bacteria in hospitals, in general travelers should not delay or avoid treatment for urgent or emergent medical situations. However, health tourists and other travelers who may be contemplating elective procedures in this country should carefully research individual hospital infection control practices.
Surrogacy
Commercial surrogacy is illegal for foreigners in India, subject to complex local regulation. For additional information, visit the Government of India's official information on foreigner surrogacy.
The U.S. Embassy and Consulates General in India maintain lists of local doctors and hospitals, all of which are published on their respective websites under "U.S. Citizen Services." We cannot endorse or recommend any specific medical provider or clinic.
Safe travels.