Quick Quote - Click Here
Insurances Travel - 2021 Review
Insurances Travel - Protecting Us and Our Family when on a Trip. Think of it as Home & Health Insurance but for Travel.
The Home and Health cover we typically have will not offer comparable cover when on a trip. Hospitals are no longer in network. Foreign travel may not be covered at all. Certainly, cancellation cover will not exist in any form of home and health insurance.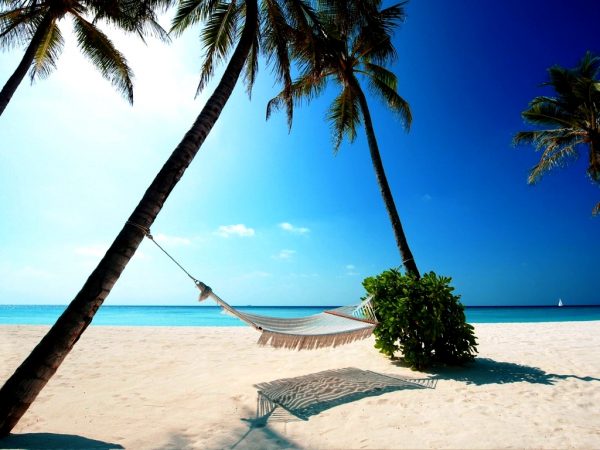 This is where specialist Insurance for Travel comes in.
It should not be expensive, requires only a few minutes of our time, and can make the world of difference.
Insurances Travel - Cover
Different policies will vary, but travel insurance generally covers:
Money lost due to trip cancellations, interruptions, or delays that are caused by a covered reason
Emergency medical care and evacuations in the event of unexpected illness or injury
A 24/7 support team to call for help, to locate medical care, arrange transportation and more
However, what is a covered reason?
Insurances Travel - Covered Reason
Every trip insurance policy will have different language, so it is always worth checking, but this is what you should expect to see:
Trip cancellation and trip interruption cover should include the following:
Sickness, injury and death of you, your travel companion, your destination host, or your family
Jury duty, subpoenaed, etc.
Destruction of primary residence
Traffic accident while en route to your destination
Terrorist attack in your destination
Revocation of military leave
Worker's strike
Weather events
Bankruptcy of your travel supplier
Being terminated or laid off from a job
Natural disaster
You discover you're pregnant
A family member is giving birth
The school year is unexpectedly extended
Anytime you buy insurance, you should understand its cover and limitations _before _you buy.
Insurances Travel – What Else is Covered?
Typical cover is shown below.
100% Trip Cost | Trip Cancellation: Reimburses forfeited, non-refundable, unused payments or deposits for Trips that are canceled prior to the scheduled departure date.
Trip Cost | Trip Interruption: Reimburses forfeited, non-refundable, unused payments or deposits for Trips that are interrupted after the scheduled departure date.
Trip Interruption – Return Air Only: Reimburses the additional airline transportation expenses incurred by you to reach the return destination for trip interruptions.
**Missed Connection: **Reimburses if Inclement Weather or Common Carrier causes cancellation or a delay of regularly scheduled airline flights for three or more hours to your point of departure.
**Trip Delay: **Reimburses for reasonable additional expenses if the insured is delayed for more than five consecutive hours due to a covered reason.
Baggage & Personal Effects: Can reimburse you if your baggage or personal effects are lost, stolen or damaged while on your Trip.
Baggage Delay: If your Baggage is delayed more than 12 hours, you can be reimbursed for the purchase of Necessary Personal Effects.
Accident Sickness Medical Expense*: Pays for necessary medical expenses due to Injury or Sickness incurred within one year of the date of the Injury or Sickness. Initial treatment must be received during Trip. Pays for emergency dental expenses during the trip due to injury to sound, natural teeth while on the trip. Covers medical and surgical treatment by a licensed physician, professional nursing, hospital, X-ray and ambulance services within one year of the Injury or Sickness provided initial treatment was received during the trip.
Emergency Evacuation and Repatriation of Remains*: Covers evacuation and transportation as directed by a Physician to the nearest adequate medical facility (home in the event of death or if medically required). Pays for special medical escort if recommended in writing by the attending Physician.
Insurances Travel – When to Buy?
For the greatest protection, you should buy travel insurance as soon after you book your trip as possible. Most travel insurance providers offer extra benefits if purchased within a certain time frame.
Almost every travel insurance plan that we see needs travelers to put trip insurance in place within 14 days of the initial trip deposit.
This way, you will have any waiver for pre-existing medical conditions that exists in your plan, as well as the possible opportunity to include Cancel for Any Reason coverage.
As always, at AARDY we recommend that travelers consider travel insurance. You can get an anonymous quote in seconds, and compare dozens of the top travel plans from many of the largest US travel insurers, saving you time and money finding the right travel plan for your needs.
Insurances Travel - Price Certainty
What many people do not know is that they won't find the same trip insurance plans available at a better price – all down to price certainty anti-discriminatory law in the US.
Travel Insurance Comparison – Will I Pay More Buying Travel Insurance from a Comparison Website?
In short – a trip insurance quote for an insurance plan that you see from AARDY is the same price you would see from the insurance carrier direct – we are not allowed to compete on price for 'filed' insurance products. No one is. You are certain to get best value from us.
Safe travels.