Quick Quote - Click Here
Is Travel Insurance Worth It - 2021 Review
Is travel insurance worth it?
It's a great question, and we think that to understand better if travel insurance is worth buying, look at the policy benefits when you purchase travel insurance.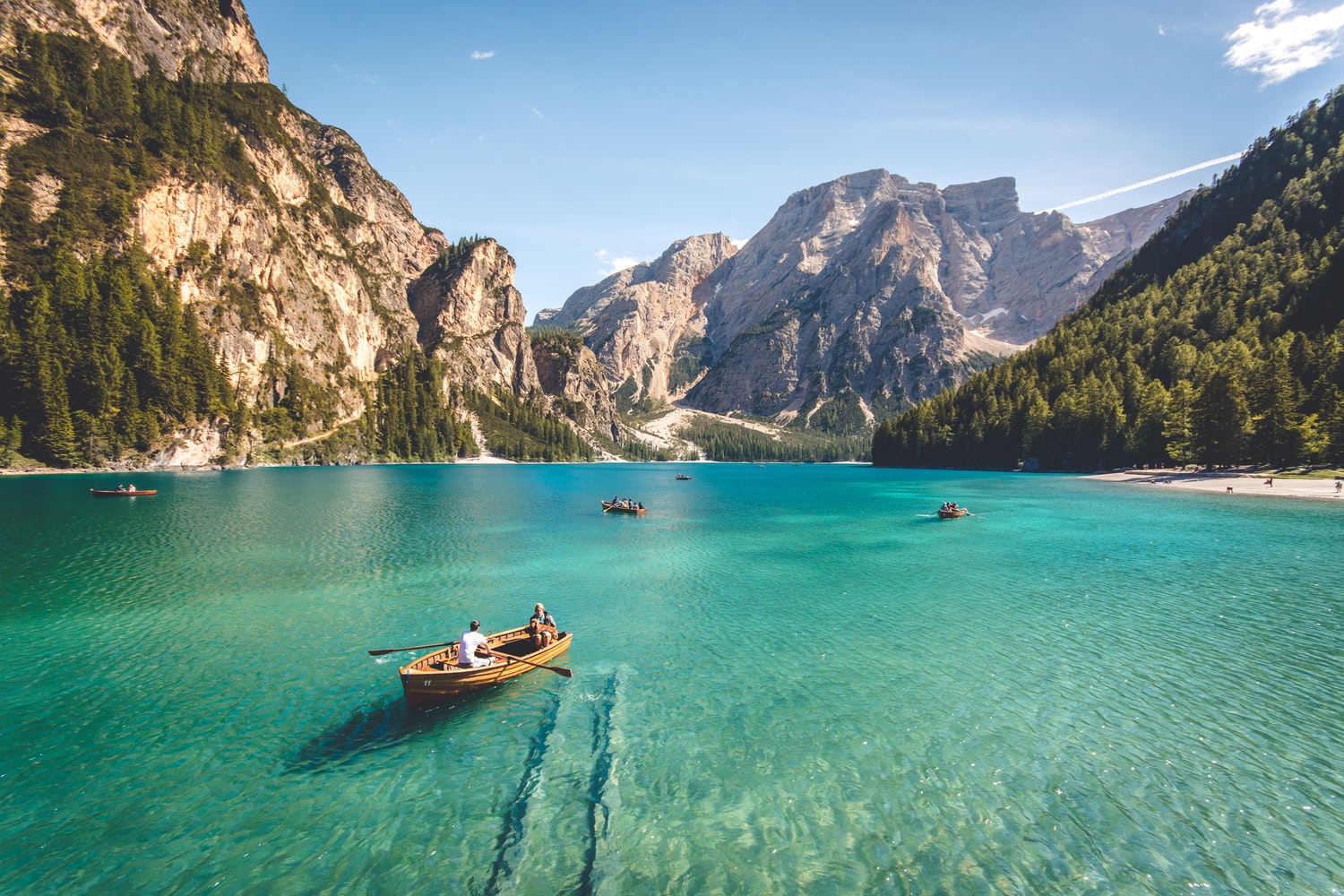 Trip insurance is a bit like a mini-version of the coverages that we tend to have at home. Travel insurance protects your belongings when you travel, and it protects your health if you have an emergency.
So why do you need travel insurance if you already have homeowners and health insurance?
Great question!
Homeowner's insurance does not offer much coverage away from home for things like lost or damaged luggage. And few people have health insurance that pays benefits outside the US. If you rely solely on those policies for protection, you'll find you don't have any.
Also, homeowners and health insurance does not compensate you if you must cancel an expensive trip because of work or health reasons.
When you combine all of these situations, Travel Insurance is born.
In this review, we use the Travel Insured Worldwide Trip Protector as an example of a comprehensive travel insurance plan since it's one of our most popular policies.
Is Travel Insurance Worth It? – Policy Benefits
To illustrate how Travel Insurance policy benefits work, we examine the Worldwide Trip Protector. It is a popular and comprehensive plan to use as an example, but it's not the only plan we offer.
The mission of AARDY is to help consumers compare the most reputable travel insurance plans in the US to get the best value.
All benefit amounts are per person.
Trip Cancellation – 100% refund of Trip Cost
Most people buy travel insurance because they want to protect their vacation investment with Trip Cancellation coverage.
If you book your trip months in advance or plan to travel overseas, you can often find the best prices booking early.
The downside to those great deals is that they're usually non-refundable bookings, so if you have to cancel, you lose your money. You never plan to cancel when you plan a vacation, but in life, the unexpected can happen, and Trip Cancellation insurance helps you financially recover from unforeseen mishaps.
Travel insurance with Trip Cancellation coverage gives you peace of mind that someone is there to help you if your trip does not go as planned.
You can receive reimbursement for your prepaid, non-refundable trip costs if you fall sick or injured before your trip, and the doctor says you cannot travel. Or, if a family member is suddenly gravely ill or you need to take care of them.
Sometimes the court summons you for jury duty during your planned vacation or work canceled your trip at the last minute.
Trip Cancellation insurance compensates you with a 100% refund if you face any of the scenarios listed in the policy.
Trip Interruption - 150% refund of trip cost
You might not be as familiar with Trip Interruption coverage, but it's just as helpful as Trip Cancellation.
If a family emergency, inclement weather, or an injury holds up your trip, Trip Interruption gets you caught up to your trip or returns you home early. It also compensates you for the unused days of travel as well as cover the additional transportation costs to get you to or from your trip.
We like this benefit a lot. To find out which Trip Interruptions are covered, check the Trip Cancellation list—they usually share the same reasons. They may share similar conditions for the coverage to activate.
Many Travel Insurance policies provide Interruption reimbursement higher than your Trip Cancellation trip cost. Trip Interruption covers the trip costs for the unused portion of the trip, plus the added transportation expenses. Consequently, many policies offer up to 150% refund for Trip Interruption.
Travel Delay - $1,000
($200 per day after an initial delay of 6 hours)
If the airline delays you, Travel Delay can help with the costs of food, taxi, phone calls, and hotels if necessary.
Travel Delay also helps with weather delays, traffic accidents, strikes, natural disasters, and even loss of passports.
Missed Connection - $500
(after an initial common carrier delay of 3 hours)
Airline or weather delays of more than three hours could prevent you from getting to your cruise or tour on time.
Missed Connection benefit compensates you for the additional costs to join your trip and reasonable expenses (food, hotel) during the delay.
To reduce the chance you miss your activity, we always recommend arriving at the port at least a day in advance. Then, you will arrive relaxed and refreshed instead of feeling stressed and pressed for time about an unexpected airline delay.
Whenever possible, book non-stop, direct flights to your destination. Every connecting flight increases the risk you or your bags could miss the vacation.
So, travel early and travel directly if possible.
Change Fee - $250
The change fee covers you in the unlikely event that your airline filed for bankruptcy, and you had to pay for a new ticket. Nice to have, but not often used.
Reimbursement of Miles or Reward Points - $250
If you used reward points or miles to pay for your trip, the organization may charge a fee to re-bank or reinstate the points if you had to cancel your travels.
Miles or points have a non-cash value so they cannot be insured. Insurance can only protect payments made using money.
In that case, if you cancel for a covered reason, the insurance could help with the cost of putting the miles back on your account, but cannot reimburse you for their value.
Baggage & Personal Effects - $1,000
If you ever experienced baggage loss or damage, baggage insurance may be one of the best features of travel insurance.
Each plan provides a reimbursement schedule with per article limits and how much you can claim without receipts.
Travel insurance can cover your luggage and contents, but there are limits to specific items like electronics, media, jewelry, or watches. Also, baggage insurance never covers cash, eyeglasses, medications, antiques, or animals.
To reduce the chance you lose something valuable, we recommend traveling as light as possible. If you must bring an expensive item, keep it in your carry on baggage instead of a checked suitcase.
Also, check out our helpful guide on how to avoid the airline losing your bag in the first place.
If you must buy replacement items during your trip, always save the receipts.
Baggage Delay - $300
(after an initial delay of 12 hours)
If a common carrier like an airline, cruise line, or train delays delivery of your baggage, you may need to buy replacement clothing and personal items.
Baggage Delay Protection pays up to $300 for reasonable expenses if your luggage arrives more than 12 hours late.
Accident & Sickness Medical Expense - $100,000
Travel Medical Insurance may be the most critical part of a travel insurance policy.
If you want to know if travel insurance is worth it, then think about an expensive hospitalization overseas. Sickness or injury can occur at any time, although few of us want to think about it during a vacation.
Most US health care plans do not cover you if you travel internationally. Medicare only pays US providers. Medicare supplement plans provide a lifetime benefit of $50,000, and you must pay a 20% co-pay and any charges that exceed $50,000.
With international private hospitals charging up to $3,000-$4,000 per night, we urge you to be sure you have robust travel health insurance in place.
We recommend you take a minimum of $100,000 of Travel Medical Insurance when traveling internationally. Our most popular plans have this level of medical protection.
Emergency Medical Evacuation - $1,000,000
If you stay in the hospital for more than a few days, Medical Expenses add up.
But if you need a private-jet Emergency Medical Evacuation, the cost can be catastrophic. The jet is equipped with life-saving support equipment and staffed with a medical flight team.
Is travel insurance worth it?
Yes! In these instances, it can be a lifesaver.
For trips to the Caribbean, Europe, and urban Asia, we recommend a minimum of $250,000 Medical Evacuation protection. If traveling to remote areas like the Galapagos, Africa, or polar regions, we think $500,000 is more appropriate.
Medical Evacuation is a low cost and simple insurance that has potentially life-changing benefits. Emergency Evacuation insurance and Travel Medical insurance offer the lowest costs but the highest coverage within any trip insurance plan.
We all wish for peace of mind when we are away from home. Substantial Travel Medical Insurance and Medical Evacuation provide financial security.
Accidental Death & Dismemberment - $10,000
None goes on vacation thinking they could be seriously injured or die, but once in a while, bad things happen.
Accidental death and dismemberment insurance pays you for the loss of an eye, finger, hand, limb, or foot if you suffer an accident while traveling.
If an airplane crashes, or a ship sinks, you can rest assured your surviving relatives receive some life insurance benefits.
Pre-existing Condition Waiver – Available
if purchased within 21 days of initial trip deposit
We always recommend travelers get a Pre-Existing Medical Condition Exclusion Waiver whenever possible. It adds coverage for Pre-existing Conditions if you must cancel or interrupt your trip, or seek medical treatment while away from home.
Travel insurance covers long-standing, stable medical conditions. But they usually exclude new medical conditions or changes to an old medical condition.
Likewise, past medical conditions become Pre-existing if the doctor prescribes you a new medication or an old medication is changed.
When we say 'new,' this is dependent on the policy itself.
The best travel insurance policies only consider your medical conditions within the 60 days immediately before buying trip insurance.
Other trip insurance policies use a 'Look Back' of 180 days, which is a very long time.
If you find yourself with a Pre-existing Medical Condition not covered by travel insurance cover, there is a solution.
Buy travel insurance that includes a Medical Waiver. Pre-Existing Medical Condition Exclusion Waivers exist within the more comprehensive travel insurance plans available on the market.
Activating the Medical Waiver is simple.
Buy a trip insurance plan that includes a Medical Waiver. Most policies offer a Waiver if you buy plan early, during the Time Sensitive Period, within 2-3 weeks of paying your initial deposit or payment.
24/7 Emergency Travel Assistance - Included
Travel insurance does not merely exist to write checks when things go wrong.
Every comprehensive travel insurance plan should come with 24/7 Worldwide Emergency Travel Assistance.
They can help you resolve something as simple as a lost visa or passport to more complex issues such as a recommendation of a hospital or clinic and arranging medical repatriation.
Emergency Travel Assistance teams are on hand to help you, night and day, wherever you are.
Conclusion – Is Travel Insurance Worth It?
Robust travel insurance protects against a multitude of risks that could ruin a trip or create financial chaos.
In general, if you buy travel insurance quickly after your first trip payment, you will get the best value for your money. You will unlock time-sensitive benefits and enjoy long-term trip cancellation protection.
Safe travels.
Recent AARDY Travel Insurance Customer Reviews