Quick Quote - Click Here
Korean Air Travel Insurance - 2021 Review
We all like to save time and money finding flights on a comparison site, but at the purchase page, you will probably be offered the airline's own travel insurance.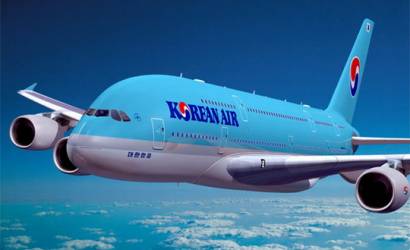 In all probability, this is likely to be a very expensive product for minimal cover.  Our advice is to shop around, like you did with your flights, to find the best trip insurance plan for your needs at the lowest possible price.
Cost - Korean Air Travel Insurance
Let's use a real-life example. This is a Korean Air flight from JFK to London on December 16th, returning on December 23rd, through a comparison site.
The flight cost is around $6,200 but you are also being offered trip insurance for $402. Before you click to select Korean Air's travel insurance, go to a Travel Insurance comparison site like AARDY. Then, compare and contrast what your airline or travel site is offering you. It will take you a couple of minutes and should save you hundreds of dollars.
Cover - Korean Air Travel Insurance
Running the exact same quote in AARDY, our cheapest comparable travel insurance product is just $240 for the iTravel Insured Travel Lite product. This gives much better cover than the Korean Air product. Korean Air has just $20,000 of medical cover - our has $100,000.  Korean Air has just $100,000 of medical evacuation cover. Ours has $250,000, plus the plan is over $150 cheaper.
So, before you buy your travel insurance plan with Korean Air, shop around and find the right travel plan for your needs.
Flight Hack - AARDY
And if you want to save even more money on your flights, try the AARDY Flight Hack. We have a whole article on this great travel tip. The short version of this hack is to never buy a refundable ticket again. Buy a non-refundable ticket and some cancel for any reason travel insurance to save you money.
Safe travels.