Quick Quote - Click Here
Kuwait Airways Travel Insurance - 2021 Review
Kuwait Airways Travel Insurance
Strengths
Weaknesses
Expensive
Weak Benefits
Insufficient Travel Insurance Cover
Kuwait Airways Travel Insurance
Irrespective of where we live or who we are, we all want to save as much as we can when we buy our flights.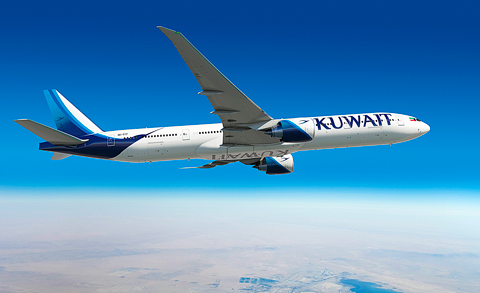 Many people use a flight comparison marketplace to hunt out the very best value flights they can. But, often you will then be pushed into buying the airline's or travel site's own single choice of travel insurance when you get to the purchase page.
Kuwait Airways Travel Insurance – Value
It won't come as a surprise to most people that if you are only offered one product, you are not going to get the best product or the best price. Ever.
At AARDY we are experts in Travel Insurance, and our advice is to shop around. Just like you did when you found your bargain flight. Make sure you are also getting the best possible price and cover for your money with your trip insurance.
If you use a travel insurance marketplace like AARDY it should take you less than two minutes to search many of the top travel brands from many of the largest US travel providers.
So let's look at a real example. This a Kuwait Airways flight from JFK to London on December 16th, returning on December 23rd, through a comparison site.
The flight cost is $8,865 but you are also being offered a single choice of trip insurance for $576.
If we now go and run the exact same quote on AARDY, our cheapest comparable travel insurance product is just $344 for the iTravel Insured Travel Lite product.
Kuwait Airways Travel Insurance – Cover
The AARDY plan gives far greater cover than the Kuwait Airways product.
Kuwait Airways has just $20k of medical cover - ours has $100k.  Kuwait Airways has just $100k of medical evacuation cover. Ours has $250k, plus our plan is over $200 cheaper.
So, the advice from AARDY is – before you buy your trip or travel insurance through Kuwait Airways, shop around to find the right travel insurance plan for your needs.
Kuwait Airways Travel Insurance - Flight Hack
And if you want to save even more money on your flights, check out the AARDY Flight Hack. We have a whole article on this great travel tip on our website, but here's the short version:
Never buy a refundable ticket again. Buy a non-refundable ticket and get yourself travel insurance with a cancel for any reason benefit from AARDY.
You will get nearly the same flexibility plus a comprehensive insurance plan, plus you will save hundreds of dollars on your flights.
Safe travels.
Recent AARDY Travel Insurance Customer Reviews