Quick Quote - Click Here
Last-Minute Travel - 2021 Review
Some excellent advice from our friends at CDC about last-minute travel. Many of us are required through work to travel with very little notice.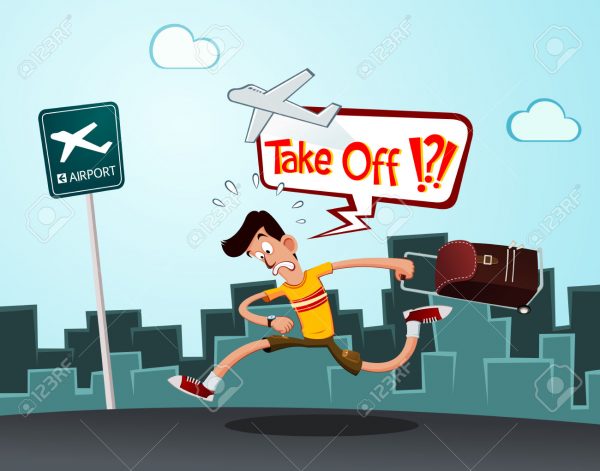 Typically this is not a problem when we travel to countries that present little health risk. However, many countries in the world are host to some very serious diseases. How we combat those diseases with little notice is of great interest.
At Aardvark our personal experience of last-minute travel comes from time spent traveling whilst serving in the Royal Air Force. Notice to move could often be as short as six hours, often to some exotic countries.
Ideally, you should see a doctor at least 4-6 weeks before travel. 4-6 weeks, why? Many travel vaccines require multiple shots and take time to become fully effective. However, even if you are leaving soon, a visit to a travel medicine doctor is valuable. Some vaccines give partial protection after a single dose. Your doctor can counsel you on other ways you can reduce your risk of illness or injury.
Last Minute Travel - Vaccines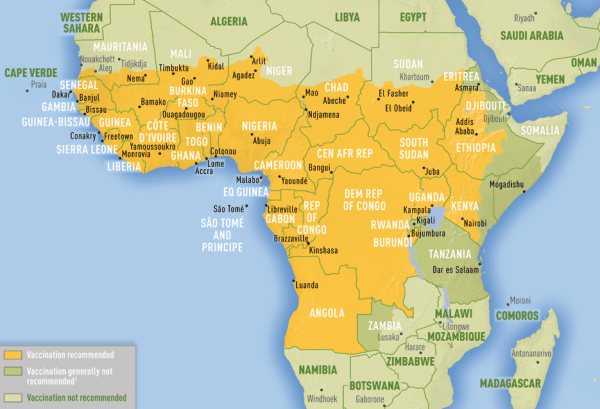 Talk to your doctor about what vaccines you might need for your trip. Based on your destination and planned activities, you might need some, all, or none of the vaccines discussed in this section.
Tetanus, hepatitis A, typhoid, and polio are all single-dose vaccines. However, if you are leaving soon, your body might not have time to develop protection after the shot. So you should follow your doctor's advice for reducing your risk of these diseases.
Yellow fever vaccine and meningococcal vaccine are also single-dose vaccines. Proof of yellow fever vaccination is required to enter many countries. Proof of meningococcal vaccine is required for people performing Hajj in Saudi Arabia. This proof is not valid until 10 days after you get the vaccine, so you may need to change your travel plans if you don't get the vaccine soon enough.
Hepatitis B vaccine requires multiple doses but has an accelerated schedule (more doses given in a shorter period of time) that you may be able to complete before your trip. Japanese encephalitis and rabies vaccines require multiple doses and do not have accelerated schedules. If Japanese encephalitis vaccine is recommended and you cannot get all the doses, your doctor may recommend taking extra steps to avoid mosquito bites. If you cannot complete a full series of rabies vaccine, you should stay away from all animals and seek immediate medical care if you are bitten.
Last-Minute Travel - Malaria Prevention
If there is a malaria risk in your destination, your doctor may prescribe pills to prevent malaria. Some of these drugs must be started 1-2 weeks before you leave, so if you're leaving sooner, let your doctor know. Other drugs to prevent malaria need to be started only 1-2 days before you leave. Since none of the drugs is 100% effective, you will also need to take steps to avoid mosquito bites.
Last-Minute Travel - Health Counseling
Not all diseases can be prevented with vaccines or pills. Your doctor will also talk to you about other precautions you should take, such as:
Wearing insect repellent.
Being careful about what you eat and drink.
Staying away from animals.
Avoiding injuries and being safe.
Packing a travel health kit.
If you're planning an international trip, don't put off making an appointment with a travel medicine specialist. However, even if you're leaving tomorrow, you should still go to the doctor to get the medicine and advice you need to help you have a safe and healthy trip.
Last-Minute Travel - Further Reading
Consider reviewing Health Care Abroad in advance of any last-minute travel. We cover in greater detail how to find Health Care Overseas if needed. We always recommend Travel Health Insurance when traveling. It is inexpensive, has great cover, and can literally save your life.
Last-Minute Travel - Trip Insurance
As always, at AARDY we recommend that a traveler consider travel insurance. You can get an anonymous quote in seconds, and compare dozens of the top travel plans from many of the largest US travel insurers, saving you time and money finding the right travel plan for your needs. Travel insurance should be put in place as soon as you are booked on your trip. Normally, the latest that it can be booked is the day before travel, but sometimes exceptions can be made.
What many people do not know is that they won't find the same trip insurance plans available at a better price – all down to price certainty anti-discriminatory law in the US.
Travel Insurance Comparison – Will I Pay More Buying Travel Insurance from a Comparison Website?
In short – a trip insurance quote for an insurance plan that you see from AARDY is the same price you would see from the insurance carrier direct – we are not allowed to compete on price for 'filed' insurance products. No one is. You are certain to get best value from us.
Safe travels.