Quick Quote - Click Here
Lufthansa Travel Insurance - 2021 Review
Lufthansa Travel Insurance
Strengths
Weaknesses
Expensive
Poor Benefits
Insufficient Travel Insurance Cover
Lufthansa travel insurance is offered during check-out from its website, here in the USA. Have you ever wondered if it was good value, or did you just click the box and hope you were covered? Lufthansa's travel insurance is twice as expensive as its competitors'. It has very weak cover. There are much better options available.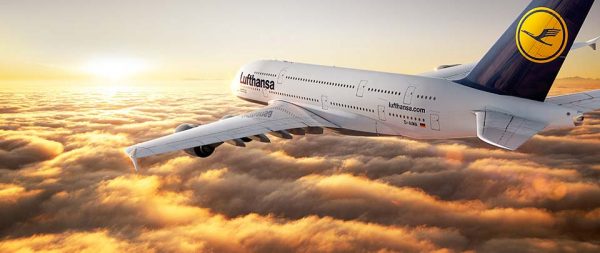 We like Lufthansa as an airline, particularly for its European short-haul cover. Its long-haul fleet had gotten tired, but Lufthansa has worked hard to update and improve. Certainly, a direct trip from the USA to Germany is worth experiencing with Lufthansa.
Lufthansa Travel Insurance – San Francisco to Munich
We love Munich. It is one of the most beautiful cities in Europe. It sits in the foothills of the mountains of Bavaria. Great food, wonderful beer, hospitable people. We looked at a flight departing in May, which is one of our favorite times of the year in Bavaria.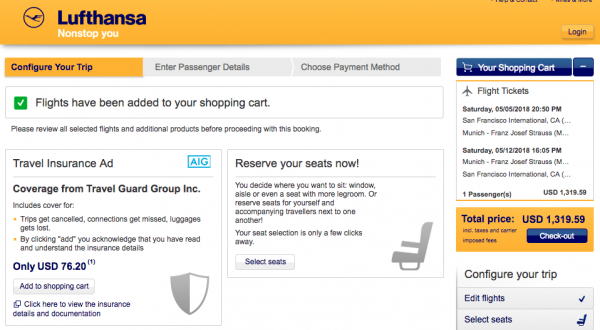 You will note that at the check-out page for our $1,320 flight, Lufthansa travel insurance is offered. Actually, it is referred to as an 'International Air Ticket Plan'. Now, that just sets alarm bells off for us. It is telling us that this probably does not have the sort of cover that we would expect to see in a regular travel insurance.
Lufthansa Travel Insurance – Weak Cover
And, when we check it out, that is exactly what we see. Really poor cover. For example, only $10k in Accident Sickness Medical Expense. That's just not enough. We struggle to find a policy that offers less than $100k of Medical Expense cover.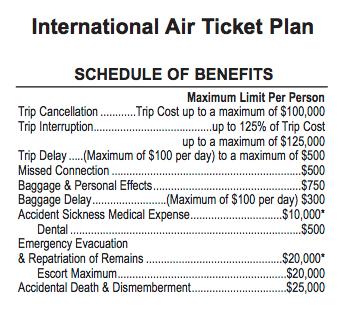 Just one example, but the Lufthansa travel insurance plan is littered with the same. Weak cover across the board.
Lufthansa Travel Insurance – Expensive, Poor Value
It's bad enough that the Lufthansa travel insurance has poor cover. But to then make it twice as expensive as better trip insurance products seems just plain wrong.
Take a look at the same trip, quoted from a few of the Travel Insurance Carriers at AARDY.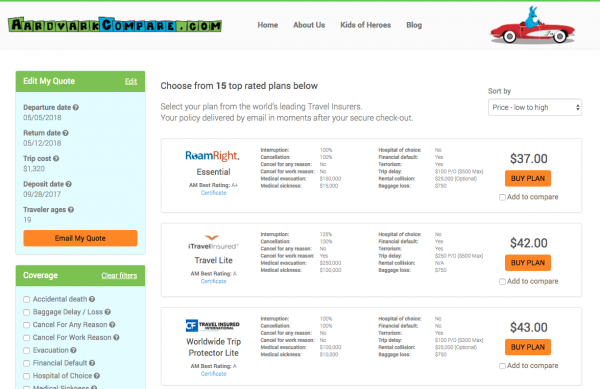 Remember that the Lufthansa Travel Insurance was quoted at $76. Well, RoamRight Essential comes in at $37. iTI Travel Lite at $42. TII Worldwide Trip Protector Lite comes in at $43.
These plans are half the price of the Lufthansa Travel Insurance, yet all offer much better value.
Personally, in this instance we would take the iTI Travel Lite. $250k of Medical Evacuation versus $20k from Lufthansa. $100k of Medical Sickness versus $10k from Lufthansa.
The iTI policy offers cover if your vacation is canceled by your employer. The Lufthansa policy has no such cover.
And it does all this at half the price.
This is why it makes sense to shop around when looking for Lufthansa travel insurance. There are great options to choose from.
Aardy – One Site – Many Carriers
Think of us at AARDY as Amazon for travel insurance. Comparison shopping is easy. At AARDY we make comparing travel insurance easy. You do not need to go to every insurance carrier. You do not need to leave your contact details with every trip provider.
Why Bother to Compare?
At AARDY we typically like to compare around 30 different insurance plans for our customers. Most of these plans can be divided into Silver, Gold or Platinum types of cover as we did above. Silver is basic, Gold is normal, Platinum has more coverage. Platinum would tend to incorporate Cancel for Work and Cancel for Any Reason benefits.
So when buying trip insurance, which should you choose? That's the beauty of insurance comparison – you get to see all the best prices in the market.
Does AARDY charge More?
You won't find the same trip insurance plans available at a better price – price certainty is guaranteed as a result of anti-discriminatory insurance law in the US. This is really powerful consumer protection.
A travel insurance marketplace like AARDY will offer a multitude of different plans from some of the most respected travel insurance carriers in the country. You will only need a few minutes to check value for money, cover, and insurance carrier ratings.
Enjoy your next trip to the Germany with Lufthansa. Remember to pack your travel insurance. And remember, our German friends serve beer in proper glasses. Beware!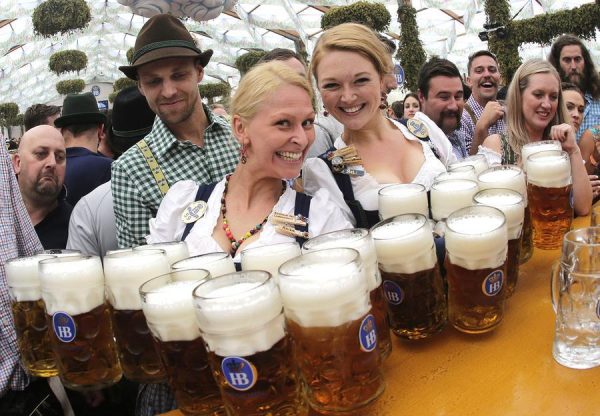 Safe travels.