Quick Quote - Click Here
Medical Evacuation Insurance - 2021 Review
Medical evacuation insurance coverage covers the unexpected medical emergencies that can happen at any time. The Centers for Disease Control and Prevention states that the most common reasons travelers seek medical care abroad include cardiovascular events, gastrointestinal illness, respiratory distress, fever, or injury or trauma, among others. These unpredictable events can be catastrophic if you cannot receive quality medical care promptly.
Medical Evacuation And Repatriation Insurance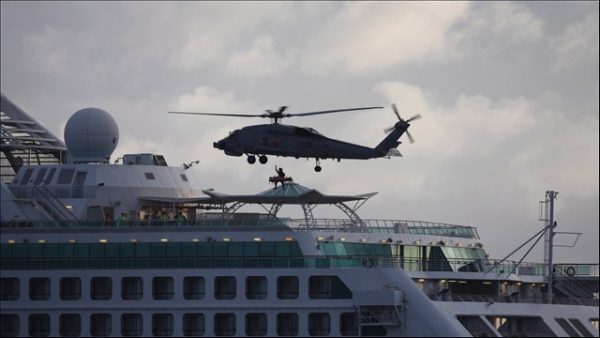 When you buy a Comprehensive Travel Insurance plan, the medical evacuation insurance ensures that if you suffer an accident or illness that requires medical care, and there are no adequate treatment facilities nearby, you can be transported to the nearest appropriate facility, or be brought home if you need long-term follow-up care.
Travel Insurance Medical Evacuation Insurance Coverage
Medical evacuations can be costly. In cases in the past, families without travel insurance had to mortgage their homes to pay the bill. One traveler who had purchased a $28 policy suffered a medical emergency while on a trip in Europe. After several days in hospital, it was decided he needed to return home to the US for long-term care. His insurance company covered his repatriation home, which cost over $70,000. We have seen other repatriations from further away that have cost over $200,000.
How Much Medical Evacuation Insurance Do I Need?
How much medical evacuation insurance you need depends on multipe factors. Trip duration and ocation are both highly relevant. As a general guide, in our opinion, the best medical evacuation and repatriation insurance has at least $250,000 of medical evacuation insurance cover within a plan when a traveler is leaving the US.
Consider the situation if you or a loved one dies whilst on an international trip. Having a robust medical evacuation and repatriation of remains insurance in place will remove unnecessary additional stress. Consider the situation if you are on a cruise and need to be airlifted off the ship, having a cruise medical evacuation insurance that covers the likely costs involved is essential.
Medical Evacuation And Repatriation Insurance For International Students
Anybody and everybody could have a catastrophic day whilst on vacation or on a gap year. When people talk about evacuation and repatriation of remains, one often thinks of the SilverSneaker and AARP Medical Evacuation Insurance customers, being an older age group, but perhaps un-surprisingly the older generation have wisdom and cunning on their side and don't often have issues whilst on vacation for 'avoidable' events.
The age group that all too frequently have avoidable events that could lead to having needed a robust travel insurance medical evacuation review are students on an international trip. Whilst it is natural to not want ot think about such things, they do happen, and sadly when the person involved doesn't have emergency medical evacuation travel insurance, things can get very difficult and very expensive extremely quickly.
Annual Medical Evacuation Insurance
If you have medical evacuation insurance only within an annual plan, you may be surpirsed by the coverage levels. They are often far too inferior to offer any real protection when needed.
It's important to check the small print if you buy a policy on checkout from a Travel Site. Take a look at Expedia coverage – only $15,000 in medical evacuation coverage. That just isn't enough to get you safely home in the event of a traumatic injury requiring medical support.
Other Benefits Of Medical Evacuation Coverage
Included within your medical evacuation insurance should be those medical services and supplies used during your transportation home. You will inevitably be escorted home by a doctor or nurse - charges for your escort are included within your cover. Also, expenses and escorts will typically be covered if needed to transport your dependent children back home. With such comprehensive cover provided, a medical evacuation insurance plan has to be considered when you evaluate your trip insurance needs. We consider it an essential element of cover. It is not expensive, and the companies that support our customers at AARDY are truly world-class when called upon in such circumstances.
As always, at AARDY we recommend that a traveler cmpare the wider marketplace to find the best medical evacuation insurance reviews, plans and prices. With AARDY.com you can get an anonymous quote in seconds, and compare dozens of the top travel plans from many of the largest US travel insurers, saving you time and money finding the right travel plan for your needs.
Whether you are searching for Travel Guard Medical Evacuation Insurance or any of the dozens of plans available on our site, we will have the perfect plan to give you the comfort you need.
What many people do not know is that they won't find the same trip insurance plans available at a better price – all down to price certainty anti-discriminatory law in the US.
Travel Insurance Comparison – Will I Pay More Buying Travel Insurance from a Comparison Website?
In short – a trip insurance quote for an insurance plan that you see from AARDY is the same price you would see from the insurance carrier direct – we are not allowed to compete on price for 'filed' insurance products. No one is. You are certain to get best value from us.
Safe travels.