Quick Quote - Click Here
MSC Cruises Travel Insurance – Review
MSC Cruises Travel Insurance – Company Review
Strengths
Strong Insurance Partner
Solid list of covered cancellations
Weaknesses
No Medical Waiver
Weak Medical Insurance
Weak Medical Evacuation
MSC Cruises Travel Insurance – Overview
MSC Cruises is a first-class cruise line with an Italian flair. They have a strong presence in the Mediterranean cruise market and growing in South America, Asia and the Caribbean. In addition, they are building a second Miami port terminal and private Bahamian island resort.
Cruise travelers can find MSC Trip insurance rates when booking on MSC's website.
Generali US Branch underwrites the MSC Travel Insurance, which is a reliable insurance provider. They are an "A" rated (Excellent) insurer by AM Best, an independent organization that rates insurance companies based on their financial strength.
In addition, MSC Trip Insurance is administered by CSA Travel Protection, another reputable insurance partner. As a result, CSA Travel handles claims for this policy.
In this review, we examine the benefits in MSC Cruises Travel Insurance, the cost of the plan, and the overall coverage. Finally, we compare MSC Travel Insurance with other travel insurance plans possessing better coverage and lower price available through AARDY.
Why Do I Need Cruise Insurance?
Travel insurance protects the financial investment associated with the cost of travel. As more and more cruise lines, airlines and excursion providers require non-refundable deposits, the risk of monetary loss increases for the traveler.
Medical emergencies can be ruinous and catastrophic physically, emotionally and financially, so it is essential travelers protect themselves from these events.
Overall, MSC Cruise Travel Insurance is deficient in medical and evacuation protection. These two events pose high financial risks and MSC Cruise Trip Insurance offers weak protection to handle them.
There are cornerstone benefits that most cruisers need in travel insurance:
Trip Cancellation
Emergency Medical Insurance
Medical Evacuation
MSC Cruises Cancellation Policy
If you opt out of MSC's travel insurance policy, the cruise line charges cancellation penalties as follows: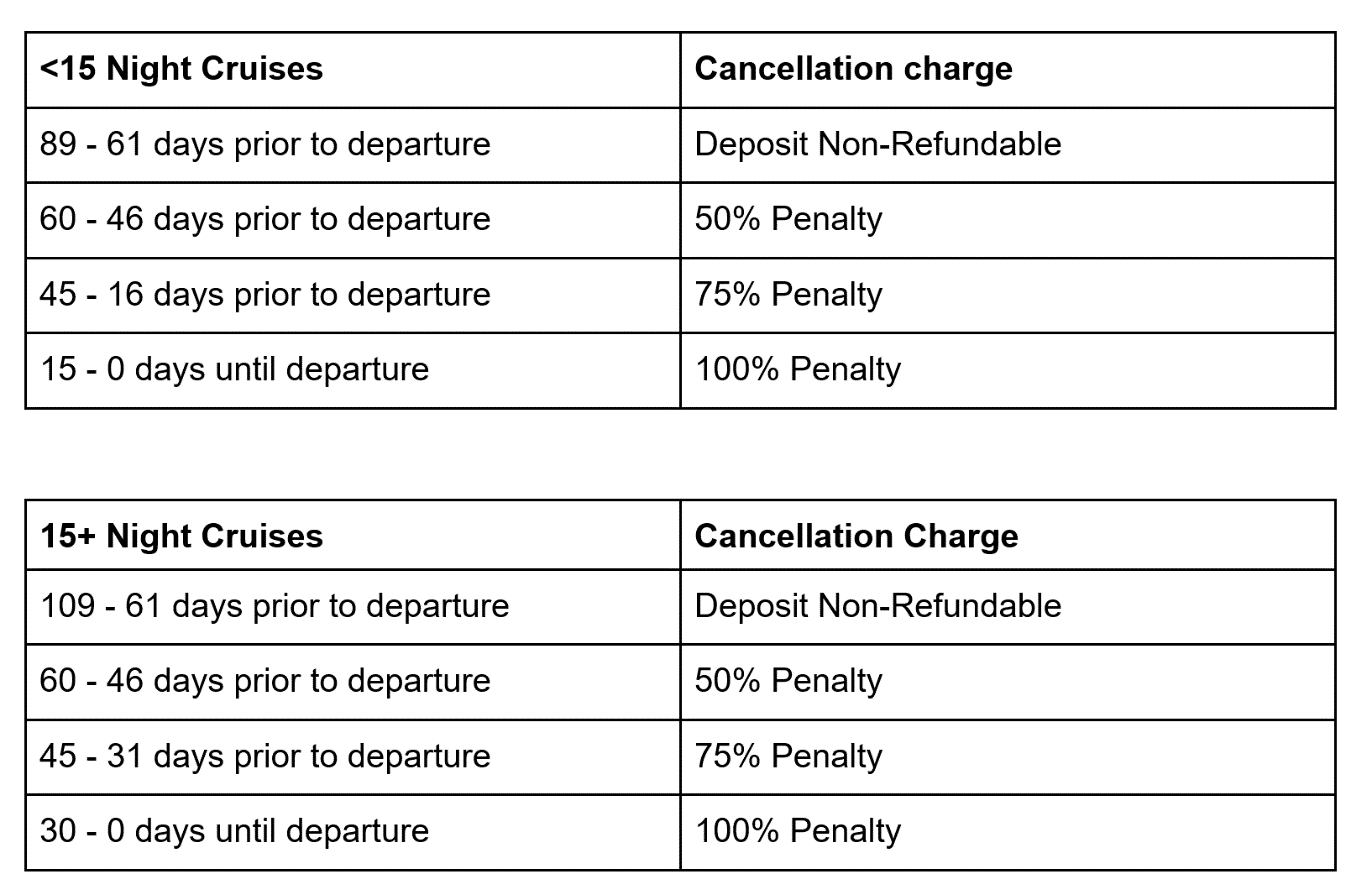 Note: MSC Cruises has a different cancellation charge chart for World Cruises which we do not cover in this review.
Our MSC Cruise
The example couple, age 55 and 60, selected a 7-day Eastern Caribbean cruise on MSC Seaside in a balcony cabin for $2,370.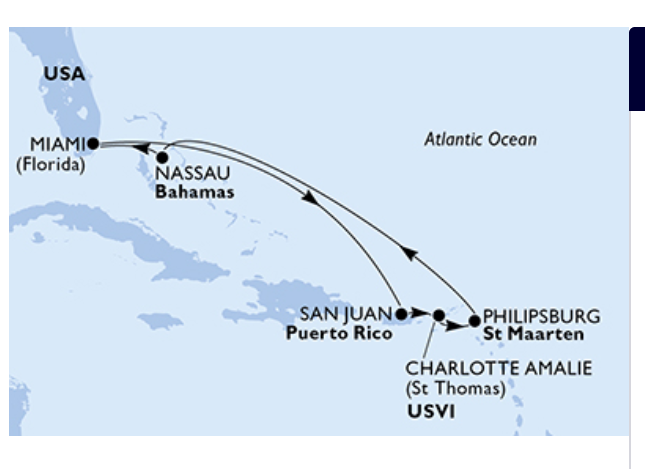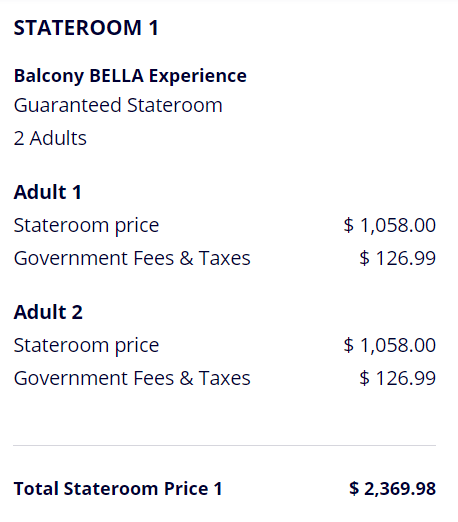 Trip Cancellation
When a traveler purchases MSC Travel Insurance, they are subject to the 20 covered trip cancellation reasons listed in the policy. Here are a few:
The sickness, injury or death of you, your family member, your traveling companion or your service animal
Common carrier delays and/or cancellations resulting from adverse weather, mechanical breakdown of the aircraft, ship, boat or motor coach that you were scheduled to travel on, or organized labor strikes that affect public transportation
Being directly involved in a documented traffic accident while en route to departure on your trip
A documented theft of your passports or visas;
Being required to serve on a jury, or required by a court order to appear as a witness in a legal action
Your home made uninhabitable by fire, flood, volcano, earthquake, hurricane or other natural disaster
Interestingly, this is the first cruise insurance we've seen that includes service animals as a reason for cancellation.
In short, MSC Travel insurance has many covered cancellation reasons. Their list rivals some of the policies available through AARDY.
We are pleased to see a cruise line insurance offer more than 5 or 6 cancellation reasons. However, cancellation is just one piece of the travel insurance puzzle.
Trip Interruption
A trip interruption occurs when your trip is delayed past your scheduled departure date or if you are unable to continue the trip due to one of the unforeseeable covered events listed.
Some of the most common reasons for a trip interruption are:
The unforeseen illness or injury to a traveler, traveling companion or family member
The death of the traveler, traveling companion or family member
Natural disaster rendering the travelers home uninhabitable
MSC Cruise Travel Insurance covers trip interruption and refunds unused, non-refundable prepaid land or water arrangements.
In addition, the MSC trip insurance policy will offer some reimbursement of expenses to catch up to a missed tour or cruise or cost to return home early. Either way, the MSC travel insurance only pays a maximum of 100% of the trip cost.
Cancel For Any Reason
Cancel For Any Reason is a useful benefit for people who anticipate a cancellation due to a reason not covered by the policy. An example of "Any Reason" would be a sick pet you don't want to leave while you travel.
MSC Travel Insurance does not offer "Cancel For Any Reason." If you need to cancel for a reason that is either not on the covered cancellation, or happens to be on the exclusions list, a partial or no refund will be issued.
Fortunately, several policies at AARDY have Cancel For Any Reason benefits. Our Cancel For Any Reason policies refund 75% of the trip cost in cash.
Cancel For Work Reasons
MSC Cruise Travel Insurance offers a cancel for work reason benefit in the form of involuntary termination:
Your involuntary termination of employment or layoff (or the involuntary termination or layoff of your parent or guardian if you are a minor traveling alone), after continuous employment with the same employer for 1 year or more, provided the termination or layoff occurs 14 days or more after your coverage has taken effect.
This benefit is not available to temporary employees, independent contractors, or self-employed persons.
This condition is listed under the "Covered Cancellation" reasons in the policy. However, if your employer granted time off, then rescinded its offer and required you to work, MSC travel insurance would not permit that as a covered cancellation.
Although MSC cruise insurance does not cover this as a cancellation reason, many policies offered by AARDY do. They provide a 100% refund for Cancel For Work Reason.
Emergency Medical Insurance
Medical insurance is one of the most important aspects to travel insurance for anyone traveling outside the US. It can be the single decision between quality health care in an emergency and financial ruin.
Most of us have comprehensive health insurance at home in the USA. However, we often have little or no medical coverage once we leave the US.
Most compelling, international medical treatment can cost upwards of $3,000 to $4,000 per day for inpatient care. Surgery, intensive care and trauma treatment can easily run into the tens of thousands or more. Therefore, we recommend a minimum of $100,000 medical coverage for cruisers.
Important to note, the US State Department will not pay for any medical services for Americans traveling outside the country. Medicare does not pay for treatment outside the country either.
In the end, MSC Cruise Travel Insurance policy includes $25,000 of emergency medical coverage, falling very short of our recommended $100,000.
Pre-existing Medical Conditions
Many travel insurance policies, particularly those sold by cruise lines, exclude pre-existing medical conditions from a covered cancellation. If you cancel due to a medical condition that's considered pre-existing, the trip insurance will not refund any of the trip cost.
According to the MSC Cruise travel insurance policy:
A pre-existing medical condition means a Sickness or Injury during the 60-day period immediately prior to your effective date for which you or your Traveling Companion:
received, or received a recommendation for, a diagnostic test, examination, or medical treatment; or
had a change in or received a new prescription for medication.
Older, stable conditions are covered.
We are happy to see a cruise line travel insurance offer a Waiver of Pre-existing Conditions. However, MSC's trip insurance requires 3 conditions met to cover a pre-existing condition:
coverage is purchased prior to or within 24 hours of your final Trip Payment; and
you are medically able to travel at the time the coverage is purchased; and
you insure 100% of your prepaid Trip costs booked through the supplier from MSC Cruises that are subject to cancellation penalties or restrictions.
This is another point in favor of MSC cruise insurance. Cruise insurance policies rarely offer this Medical Waiver. AARDY advocates travelers include a Medical Waiver for added protection while traveling, particularly for seniors.
Emergency Medical Evacuation
Good medical travel insurance also includes emergency medical evacuation coverage.
In the event of a critical illness or injury, medical evacuation pays to transport you to a facility capable of treating your condition. Medical evacuation could be as quick as a short ambulance ride to another hospital in the city, or as extensive as a private flight to another country.
MSC Cruise travel insurance covers only $50,000 for medical evacuation. This falls short of providing suitable evacuation benefits. A specialized private jet equipped with medical equipment and a medical staff can easily cost $100,000-$250,000.
It's important to bring the patient home as soon as possible. People recover faster at home with friends and family nearby than alone in a foreign country.
Given these points, AARDY recommends each traveler protect themselves with a minimum of $250,000 medical evacuation coverage.
What Is the Cost of MSC Cruises Travel Insurance?
While MSC travel insurance is not the weakest policy we have seen, it's not the most expensive either.
For a 7-day cruise with a total cost of $2,370, the MSC Cruise travel insurance fee is $210 for both travelers. Is this a good deal? We don't think so.
Alternative Travel Insurance Plans
We compared travel insurance policies for a couple aged 55 and 60 for a 7-day MSC Cruises Eastern Caribbean cruise in a balcony cabin with a total cost of $2,370.
Let's compare our options: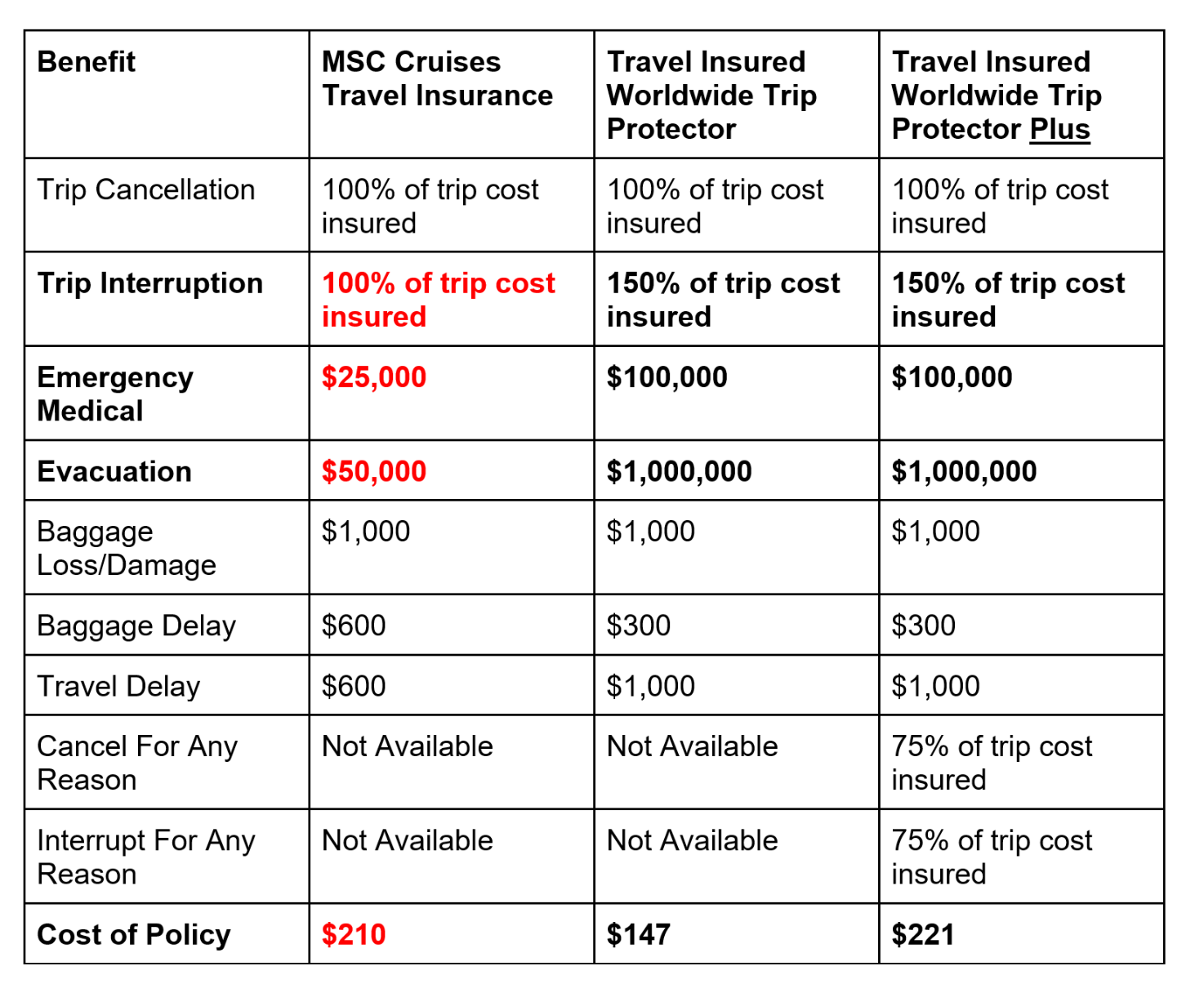 As you can see, there are major differences in some important areas.
Trip Cancellation
MSC cruises has a respectable list of cancellation reasons like the Travel Insured Worldwide Trip Protector and Trip Protector Plus policies. While it's not quite as comprehensive, it's miles ahead of what most other cruise lines offer.
Trip Interruption
Trip interruption is similar among all 3 policies. However, both Trip Protector policies reimburse the unused travel arrangements plus the added cost of getting home early up to a maximum of 150% trip cost.
Emergency Medical Insurance
MSC cruise insurance has several positive things going for it, but we are disappointed to see such low emergency medical insurance coverage.
Medical insurance of $25,000 simply isn't enough in an emergency overseas. Both Trip Protector policies provide the recommended $100,000 travel medical insurance.
Like the Trip Protector policies, MSC cruise insurance offers a pre-existing medical condition waiver, a benefit rarely seen among cruise line insurance.
Medical Evacuation
MSC Cruise insurance allows a maximum of $50,000 for a medical evacuation. The Trip Protector policies both feature $1,000,000 of emergency medical, exceeding our recommended $250,000 benefit.
Cost
The MSC cruises travel insurance plan is overpriced for the benefits it offers.
The Trip Protector saves the traveler 30% off the MSC cruise insurance and offers robust coverage.
For about the same price, the traveler can get a premium policy with high limits on medical and evacuation and enjoy Cancel For Any Reason benefits.
Conclusion
MSC travel insurance is a decent plan regarding cancellation reasons and medical waiver. However, we cannot recommend it because the medical and evacuation coverages are so weak.
For a much lower cost, you can find fully-featured travel insurance policies on the AARDY website. The benefits dwarf the MSC cruise insurance and offer much greater value, especially for seniors.
For about the same price, the traveler can secure a premium travel insurance policy with the most generous benefits available on the market, like high medical and evacuation coverage and Cancel for Any Reason.
General recommendations
When voyaging beyond the United States, AARDY recommends travelers carry at least $100,000 in travel medical coverage and $250,000 of emergency medical evacuation protection.
In addition, when you purchase travel insurance within the 10-21 days of initial trip payment, the pre-existing condition waiver can be included.
Have questions? We would love to hear from you. Send us a chat, Send us a Mail or alternatively Call Us at (650) 492-6298.