Quick Quote - Click Here
Planning Easy Airline Travel with Children - 2021 Review
We are looking at Planning Easy Airline Travel with Children.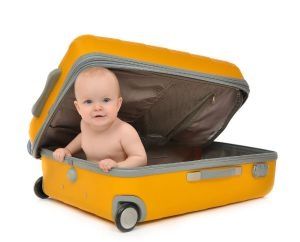 Part of a collection of wonderful tips to help even the most stressed parent.
From time to time at AARDY we get the opportunity to share with our customers the thoughts of others within the travel community. Ollie Birk, based in the UK, is an up-and-coming travel writer and we are delighted to share some of his advice. @OllieBirk
Ollie's advice:
Planning Easy Airline Travel with Children
Check all of your Passports
The worst situation that could happen is for you to arrive at the airport and your child's passport has run out! An avoidable situation with a very inconvenient outcome. It can be a lengthy process waiting for a new passport to be delivered, so ensure you get this done three months before you book.
Check if a Visa is Required
If you're going to a destination that requires a visa, ensure that you check if the same rule applies to children. Often, their fee is the same as yours and you need to collect them in person. You can apply in writing to save time.
Scan your Passports and Email them to Yourself
Along with any other important documents, e.g. green card, birth certificate, the visa pages of your passport. If you ever lose your passports abroad, this will save you a ton of time and hassle when you have to replace them. This way, you can relax that little bit more and enjoy the holiday you've needed.
Ensure you have all the correct documents
Especially if you have an adopted child, you will need to have adoption papers for your child present. If you are the only parent traveling with your child, regardless of your marital status, you may be asked to present proof of consent from the alternate parent. This is more likely to happen in countries where child trafficking occurs regularly.
Involve your Kids in the Planning
Get your child involved with the day-to-day planning before your holiday. This should help them feel more involved and can teach them about how to plan and schedule. If your child hasn't been on a flight before, it may help them prepare for what's to come. This should help make them more comfortable on the day and allow for a more quiet, easy journey.
Creative Holiday Related Projects
To prepare your child for what is to come, it may be a good idea to organize some holiday-related projects for your child and for you to do as a family. An example may be a poster with the history of the country you are visiting. A more prepared child will be less likely to misbehave when the real event occurs.
Explain the Journey Process to Your Kids
This is a good way to mentally prepare your children for a long day of traveling. Explain to them the schedule and what they can do at the airport and on the flight. Let them know it may be a long day but they can get a reward if they behave well. Try to make the reward exciting. For instance, you can say you will take them to a waterpark the following day. This should give your children an incentive to behave well.
Visit Doctor before Travel
This may seem obvious but it is often brushed aside. Seeing a doctor is essential before travel (around two months before) as traveling abroad exposes you and your children to different diseases and environments. Check online to see if a vaccination is recommended for the country you're visiting and research into what diseases are being spread there currently.
Mosquito-Repellent Patches
If you are visiting any hot country, you need to be well prepared. As well as vaccinations and medicines, you need to bring along these patches to repel mosquitoes in the first place.
Planning Easy Airline Travel with Children need not be time-consuming. Just a little thinking ahead of time can make the whole experience stress-free.  Nearly enjoyable.
Combine this with our wonderful CDC Advice Travel with Children and you have a solid set of guidance for your next airplane trip with the kids.
Safe travels.