Quick Quote - Click Here
Primary vs Secondary Travel Medical Coverage - 2021 Review
Have you ever wondered how your health insurance and the Travel Medical Insurance work to pay for your medical treatment?
Whenever you compare travel insurance policies for an extraordinary trip, you should understand the details of the Medical Insurance they offer. When you make a comparison, include whether you should have Primary or Secondary Medical Insurance.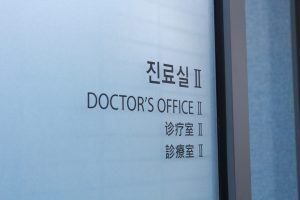 Primary vs. Secondary Travel Medical Insurance can be very important if you are hospitalized during a vacation.
Primary vs. Secondary Travel Medical Coverage - The Basics
What is the difference between Primary and Secondary Medical Insurance?
Primary Medical Insurance pays before any other insurance when you file a medical claim. Primary policies do not care what other plans you have. They will pay first even if you have other coverage.
Secondary insurance begins paying a medical claim AFTER the primary coverage is exhausted. Secondary coverage can pay deductibles, co-payments, and coinsurance. It also includes any other out-of-pocket expenses up to the maximum extent of the policy.
If you do not have any other medical coverage, the secondary policy becomes your Primary policy by default.
Primary Medical Insurance is not necessarily superior to Secondary coverage. It all depends on your situation and the providers.
However, if there is a choice, we prefer Primary.
Primary vs. Secondary Travel Medical Insurance - A Closer Look
Travel insurance medical coverage works a bit differently than dedicated health insurance plans.
If you suffer an injury or illness overseas, you must pay your medical bills upfront. Then, you submit documentation for reimbursement afterward. In the case of accident or illness while traveling abroad, notify your travel insurance provider as soon as possible. Early notice simplifies the claim process.
Although Primary Medical Insurance is not always superior to Secondary coverage, it can make payment easier if you have to make a claim.
It's better to deal with only one insurance carrier (Primary) than two (Secondary).
As always, read your policy carefully and ask your travel insurance carrier if something is not clear to you. There is always someone to talk to if you have questions.
Medicare & Medicare Supplement Travel Medical Insurance
Many of our Medicare customers also have a Medicare supplement benefit that covers them overseas.
Unfortunately, Medicare supplements are not intended for international travel. They provide a low lifetime limit of $50,000 Medical Insurance. Then, you must pay a 20% co-pay and a deductible. If your medical treatment costs more than $50,000, you will pay the excess 100% out-of-pocket.
If you have a Medicare supplement, then a Secondary Travel Insurance policy would pay after your plan. Happily, the travel insurance would cover the co-pay, deductibles and excess fees.
However, if you buy a Primary Medical Insurance policy, then the travel insurance pays first. They would not charge the supplement plan unless your treatment exhausted the travel insurance benefit.
Notably, federal Medicare does NOT cover you overseas. The only coverage you would have is through a supplemental Medicare policy.
Finally, even if you have supplemental Medical Insurance overseas, it does NOT include Emergency Medical Evacuation coverage to get you home in an emergency.
Thus, even with Medicare supplement coverage, consider getting at least $250,000 of Medical Evacuation protection. You will need $500,000 of Medical Evacuation insurance if traveling to a remote area like the Galapagos, African bush, or polar regions.
Regardless of whether you have a Medicare supplement or not, AARDY always recommends traveling overseas with at least $100,000 Medical Insurance and a Pre-existing Condition Waiver.
Primary vs. Secondary Travel Medical Cover - Price Comparison
When considering Travel Medical Insurance, do not assume that Primary coverage will be more expensive than Secondary coverage.
The cost of a policy depends on many factors. Make sure to compare plans carefully, and always include the details of your trip.
When making detailed policy comparisons, you will sometimes find that Primary coverage does not cost much more than secondary coverage.
Again, it all depends on the policy, your medical coverage needs, and the specific details of your trip.
Sometimes you can receive the extra convenience and security of Primary Medical Insurance for just a few dollars more than Secondary coverage. Given a choice, we prefer Primary for the convenience.
It is smart to weigh your options carefully. You can save yourself a lot of time, energy, and money if you do the work in advance, before facing an illness or injury.
At AARDY, you will find more answers to your questions about Travel Medical Insurance.
You'll also find a completely free and simple-to-use comparison tool. We will help you sniff out the best travel insurance plans available in the market!
Safe Travels.