Quick Quote - Click Here
Should I Buy Rental Car Insurance? - 2021 Review
Rental car insurance can be added as an option to many Travel Insurance policies.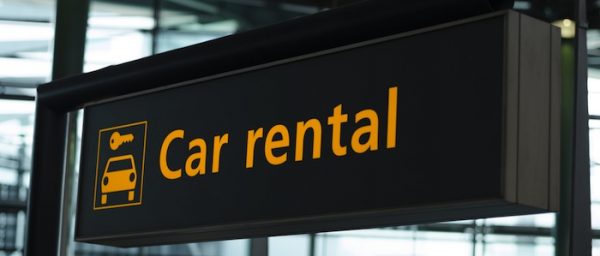 Rental Car Travel Insurance can be an affordable alternative to primary loss and collision coverage on your personal auto insurance policy.
However, in our opinion, Rental Car Insurance is one of those times where it probably makes sense to buy a policy from them, or when you make the rental car booking.
Rental Car coverage in Travel Insurance lacks some critical protection. At Aardy, we talk about the best way to buy travel insurance and how to get the best value for money. In the case of rental cars, travel insurance is not the easiest path.
If you want the smoothest possible experience dealing with a smashed rental car, buy the insurance from the rental car counter.
Let us tell you why. If you have a problem, the rental car company will take care of everything for you. Just turn over the keys and walk away. No need to claim or submit paperwork.
You don't have to deal with a long, drawn-out negotiation between the rental car company and travel insurer.
If you bought rental car coverage from Hertz or Avis or another reputable company, then claims are simple, immediate, and do not require significant follow-up.
Ease of claims assumes two things.
First, you must deal with a reliable rental car organization. It's better to book with someone that you know and trust by reputation.
Second, you must not already have rental car insurance embedded in your travel insurance policy or through your credit card.
Let's take a look at these situations in more detail.
Rental Car Insurance – Rental Agency Options
Rental car companies always offer their insurance plans. Of course, it makes sense. Why send a car off with a perfect stranger without some insurance?
Unfortunately, rental car insurance often feels like a hard sell instead of a helping hand. However, we suggest you seriously consider insurance that the rental car company offers. To avoid feeling trapped in a corner to make a last-minute decision, research their rental insurance before you check-in and pick up your ride. Familiarize yourself with the options and prices so you can make an informed decision.
For example, companies like Hertz may offer several different protection levels.
You often see a Liability Insurance Supplement that provides personal liability above the state minimums if you accidentally injure someone in an accident, or damage their property.
Liability protection is essential coverage that few people take, but we recommend everyone has.
Rental Car – Loss Damage Waiver
The Rental Car Loss Damage Waiver is the primary insurance that you need in place. It's also known as Collision Damage Waiver.
In most states, if you return the car with any damage, the rental company holds you financially responsible.
It does not matter who caused the crash or accident. It does not matter if it is an act of god. If anything happens, collision, hail damage, flood, theft, or vandalism, you pay the costs.
Also, not only are you financially responsible for the physical damage, but you're also on the hook for the full value of the vehicle minus salvage value.
Finally, you could face towing fees, storage fees, loss of use charges, and administration charges.
Make sure you have strong Loss Damage coverage. The easiest way to get it is through the rental car company. Sometimes, saving a few dollars isn't worth the headache.
Rental car companies sell Loss Damage Waivers between $9 and $28 per day. The amount will vary between states and rental car companies.
If you're shopping for the best deal on rental cars, add the Loss Damage Waiver to see a fair comparison.
Rental car insurance should cover financial losses if the vehicle is damaged or stolen.
It should include the cost to repair or replace the vehicle, and loss of use fees imposed by the rental car agency. A damaged rental car out of service for several weeks is expensive for the unfortunate person who rented it and had an accident.
Rental Car Insurance – Loss of Use
Pay close attention to the 'Loss of Use' charge. Loss of Use means the rental car company cannot rent out the vehicle and loses income as a result. Beware, it's a particularly nasty clause the rental car companies incorporate.
Rental Car Insurance – Travel Insurance Coverage
A few travel insurance policies let you add Rental Car Insurance for an extra cost.
Typically, you pay for every day of your insured trip, around $9 per day. Therefore, if you have a 10-day trip, but only two days of car rental, you still pay $9 per day for the ten-day trip ($90). It does not matter that you only had the car for two days.
It doesn't make sense to pay extra for rental car insurance on a travel insurance policy.
Some travel insurance policies include car rental insurance by default for no additional charge.
The travel insurance rental car coverage is similar to what the car rental company offers.
For example, the Travel Insured Worldwide Trip Protector Plus includes Rental Car Damage as standard coverage.
It does not cover expensive or exotic cars, trucks, campers, trailers, motorbikes, motorcycles, or RVs. So, a Corvette or even a $60,000 Ford will not be covered. Also, they do not mention the 'Loss of Use' if the rental company cannot use the vehicle. Finally, the coverage won't protect you if you damage the vehicle while intoxicated.
Travel Insurance with Rental Car coverage leaves policy gaps. Thus, it reiterates the simplicity of accepting coverage offered by the rental car company.
Do I Need Rental Car Insurance? Can't I use my Auto Policy?
If you own a car, then you have car insurance. Have you ever checked if it covers you overseas? Chances are, it doesn't.
When you drive an unfamiliar car in a new environment with different traffic patterns and laws, you're more likely to have an accident than at home.
Can you imagine how complicated and troublesome it would be to make a claim? What if the auto insurer doesn't cover it? If you had an accident, you'd also face years of higher insurance rates.
With an increased chance of an accident, it doesn't make sense to rely on your car insurance. Travel Insurance works the same way. You're unlikely to find an economic advantage over taking the rental car company's insurance.
Rental Car Insurance – Credit Card Benefits
Some credit cards have more robust rental car coverage than travel insurance.
If one of your credit cards has Rental Car coverage, you might rely on it. Each credit card is different, so read the fine print. Sometimes credit card coverage is limited and excludes many destinations.
Review the coverage levels, booking conditions, and exclusions. Usually, the credit card requires you to use it to pay for the car rental. Otherwise, it does not provide any rental car benefits.
While many credit cards offer rental car protection, they have weak travel insurance coverage. Most offer none at all.
Unfortunately, some credit cards describe travel benefits unclearly, and you may be confused about what you have. For example, Travel Accident Insurance might sound like travel insurance if you have an accident and need to pay for medical treatment. Nope!
Instead, Travel Accident Insurance is Accidental Death and Dismemberment insurance. Companies like Citi and American Express use different coverage explanations, and it creates confusion.
Fortunately, some rental car credit card coverage can be excellent. Be aware of the limitations and conditions before relying on it.
If your credit card has good rental car insurance, use it. Coverage must include the full financial loss you might face. Specifically, it should cover vehicle damage, towing, administration, and the car rental company's economic loss resulting from the vehicle currently out of service.
If your credit card benefits do not cover all of the above, buy the Loss Damage Waiver from the rental company.
Rental Car Medical Insurance
Rental car companies do not offer medical insurance if you become injured in the vehicle.
If you're renting a car domestically and your Medical Insurance charges you higher copays and deductibles out of state, consider buying additional Travel Medical Insurance.
Of course, if you're renting a car overseas, your health insurance is unlikely to pay 100% of the medical bill if you're in a severe car accident. Also, it will not pay to fly you home in a medical jet if necessary.
We always recommend travelers take at least $100,000 Medical Insurance and $250,000 Medical Evacuation when going abroad. This level makes sure you receive the best possible medical care outside the US. Then, once your condition becomes stable, Medical Evacuation repatriates you for further treatment at home.
Conclusion
We just showed you three rental car insurance options: buying insurance from the rental agency, travel insurance rental car protection, and credit card rental car protection. Each has its pros and cons.
Take a few minutes to consider all of your options and learn about the benefits that you may already have in place.
The easiest? Buy rental car insurance from the rental car company. Most of us would only buy Loss Damage Waiver.
If you take this route, make sure to understand what your financial liabilities are before you commit to the rental car. Make sure you also know how much Hertz, Avis, or another agency will charge you ahead of time. Their insurance can easily cost close to the cost of the car itself.
Safe travels.