Quick Quote - Click Here
Scenic Luxury Tours Travel Insurance - Review
Scenic Luxury Tours Travel Insurance - Review
Strengths
Reputable Insurer
Cancel For Any Reason Pays Cash Refund
Weaknesses
Low Medical And Evacuation Coverage
High Cost
Difficult To Buy
Although Scenic Luxury Cruises offers unique, luxurious cruises, their travel insurance is neither.
Scenic Luxury Cruises offers two options: Travel Protection and Travel Protection Plus. They are the same for all benefit levels, but Plus includes Cancel For Any Reason and costs 50% more.
A trusted insurance partner, United States Fire Insurance Company, underwrites both policies. US Fire also underwrites many policies available from AARDY. TripMate administers the Scenic Luxury Cruises policies and processes claims. The price is based on the age of travelers and trip cost.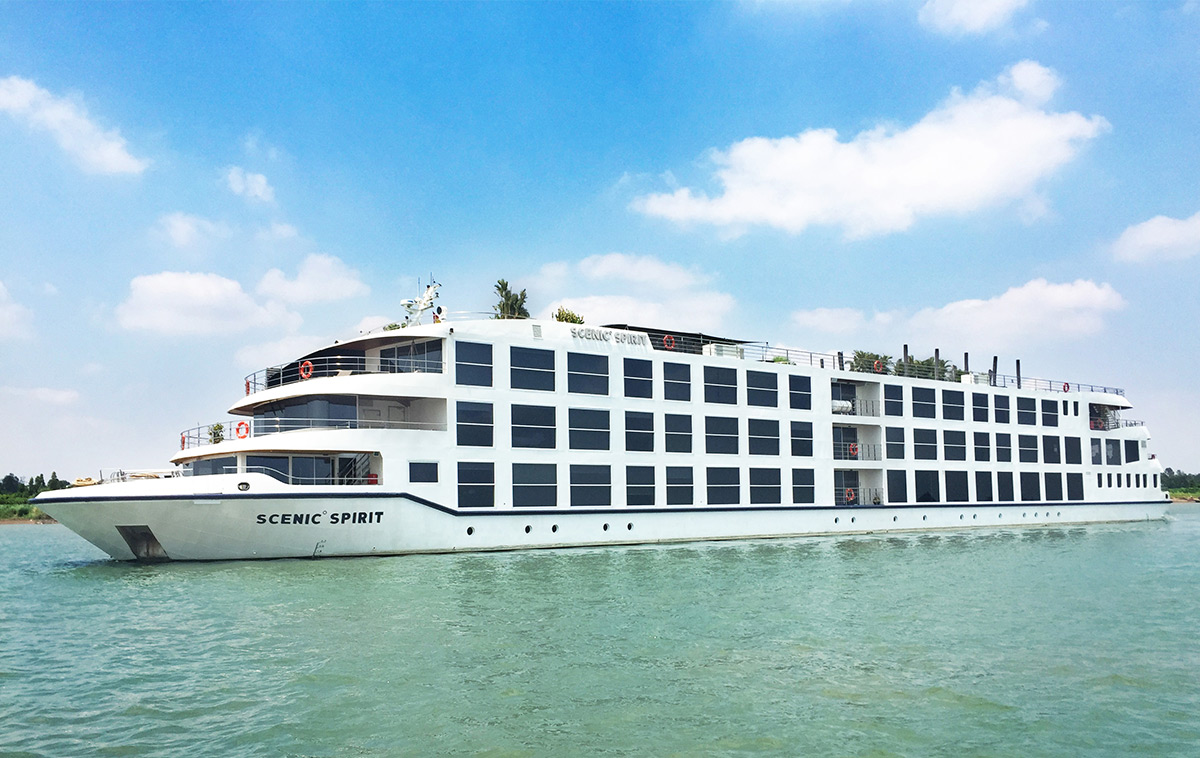 Overall, Scenic Luxury Cruises trip insurance has a high cost but low coverage. As a result, we do not recommend this plan as your trusted travel insurance. You will find the best price and better Trip Insurance coverage when you compare your options in the wider Travel Insurance market.
We encourage any Scenic Luxury Cruises customer carefully evaluate their options and get quotes from multiple carriers before committing to Scenic Luxury Cruises travel insurance.
Deposit Protection Plan
Don't opt for the Scenic Cruises' Deposit Protection plan offered at booking. This $125 per person upsell lets you reschedule your booking within 24 months (whether you use it or not) without losing the original non-refundable deposit.
Of course, travel insurance renders this charge irrelevant. Simply cancel the trip for a covered reason and the insurance reimburses you for the deposit so you can rebook when ready.
How to Buy Scenic Cruises Travel Insurance
Many cruise lines make it easy for customers to buy online. Simply choose your cruise, select the travel insurance, enter your personal information, a credit card and you're booked.
On the other hand, there's no way to book a deposit or purchase travel insurance through Scenic Luxury Cruises' website. Instead, you must call and speak to a sales rep who refers you to another company to ask about travel insurance. The whole process is inconvenient and time-consuming.
Our Scenic Luxury Cruise: Luxury Mekong
For this review, we use a sample couple, ages 55 and 60, who selected a Royal Panorama Suite on Luxury Mekong 8-night river cruise for $12,790.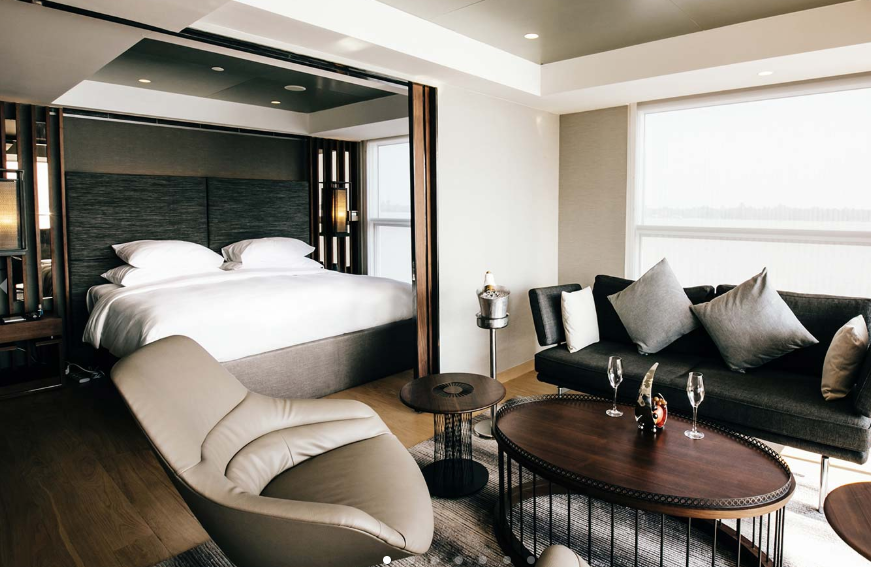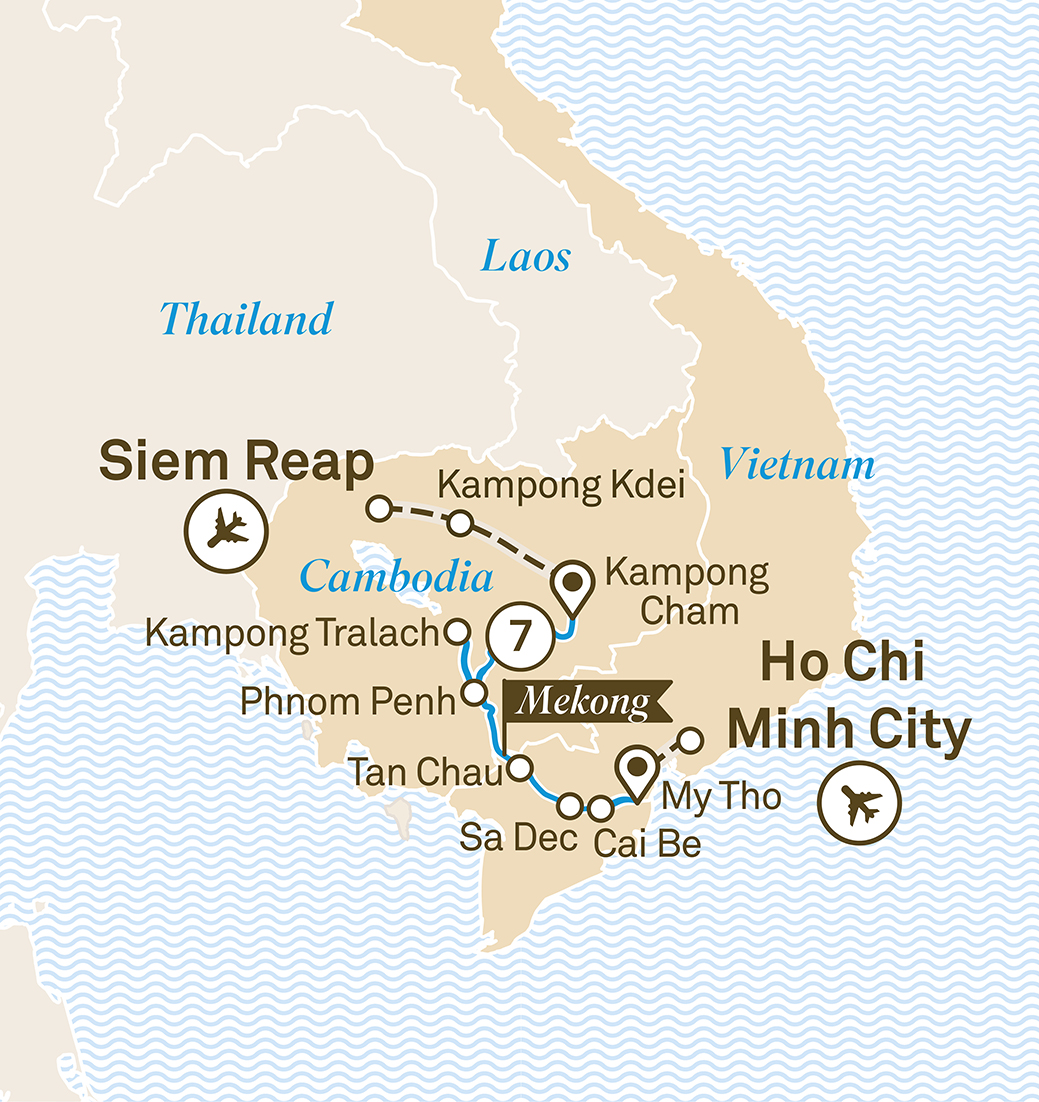 Here is the travel insurance quote from Scenic trip insurance:

The standard trip protection costs $1,088. The same policy with Cancel For Any Reason costs $1,630. Looks a bit high for an 8-day trip, doesn't it? We think so too.
Alternatives to Scenic Luxury Cruise Travel Insurance
Travel Insurance covers the financial costs of an unexpected event while traveling from lost bags to medical treatment. Trip Insurance shines when it can cushion worst case scenarios.
Therefore, we recommend traveling with at least $100,000 of Medical Insurance protection, $250,000 Medical Evacuation and a Pre-existing Medical Conditions Waiver. Traumatic injury or critical illness result in major medical expenses. Why waste your retirement savings on an unexpected medical catastrophe in a foreign country because your travel insurance failed to pass muster?
To find alternative options to Scenic cruise insurance, we ran comparison quotes for the $12,790 trip using the AARDY travel insurance quote engine.
In the following table, we compare Scenic Luxury Cruises travel protection with two policies available on AARDY Travel Insurance Marketplace. Let's find out how Scenic measures up against competition in the independent market.
First, we look at iTravelInsured Travel SE, one of the most popular policies at AARDY. For this trip, it is the least expensive policy that meets our minimum requirements noted above.

In fact, it exceeds our recommendations for medical and evacuation limits. It features $150,000 medical insurance and $500,000 medical evacuation.
Next, iTravelInsured Travel LX is the least expensive policy with Cancel For Any Reason.

It too has high medical and evacuation limits: $500,000 medical insurance and $1,000,000 medical evacuation. In addition, it offers a Pre-existing Condition Waiver and Cancel For Any Reason.
You will see both less expensive options offer greater benefits compared to Scenic Cruises travel insurance.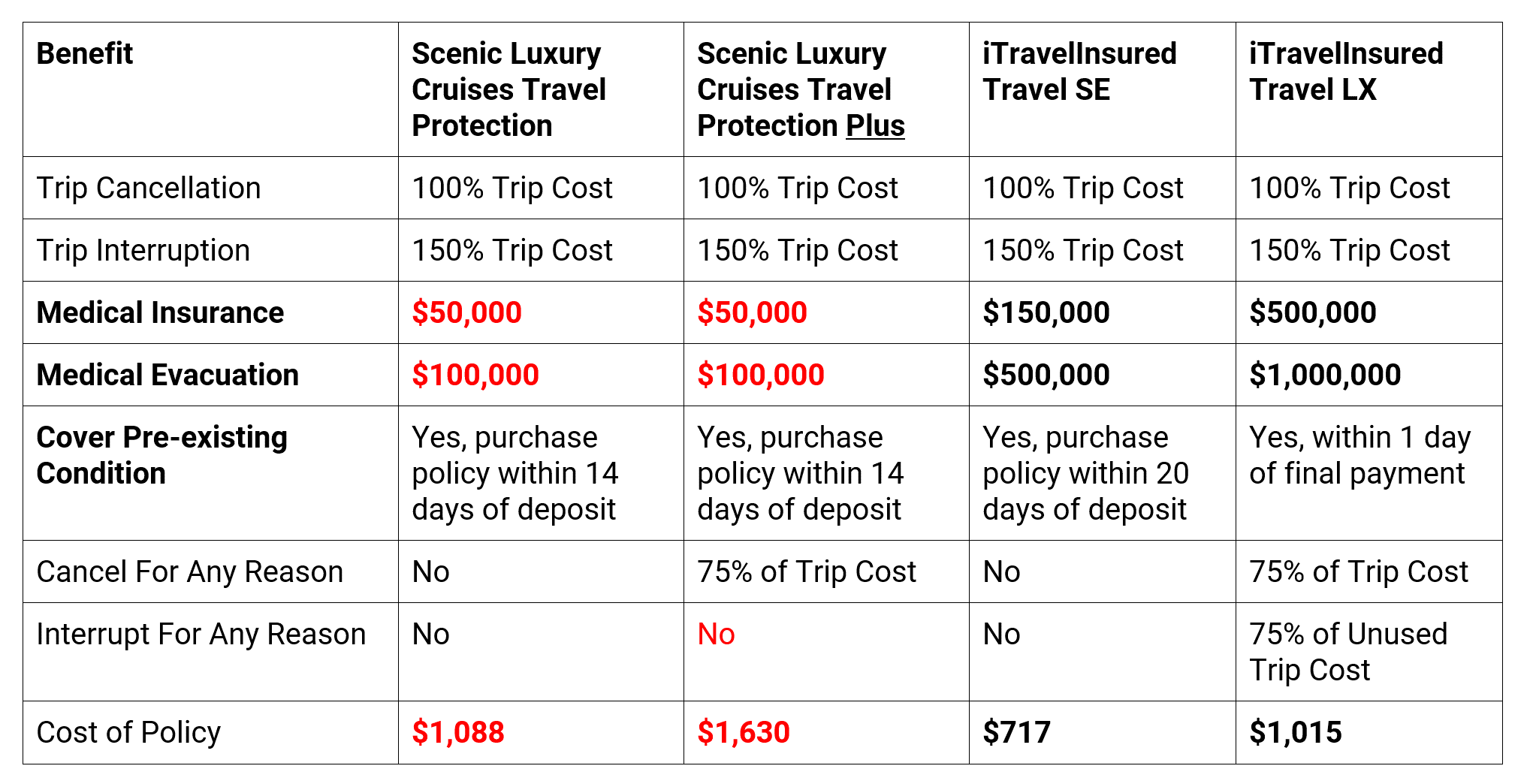 Covered Trip Cancellation
With trip insurance, every policy includes some form of cancellation protection. Policies with more cancellation reasons give you more flexibility and peace of mind.
Here are a few of the most common reasons:
Accident, illness, or death of you, a traveling partner, business partner, or family member
Jury duty
Legal appearance
Traffic accident en route to airport
Weather
In fact, Scenic Luxury Cruises travel insurance includes a healthy list of covered cancellations that include the above, and lost or stolen passport, strike, residence or destination uninhabitable due to natural disaster, hijacking, quarantine, airport shutdown due to natural disaster, and bankruptcy of your travel provider.
However, most travelers cancel because they have an injury or illness that prevents their travel, or a family member has a grave illness or dies. As such, we recommend you include a Waiver of Pre-existing Condition in the policy to make sure the illness or injury is covered for cancellation.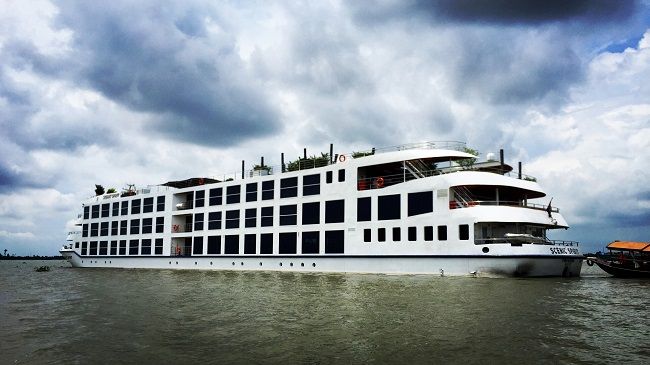 Trip Interruption
Like cancellation coverage, trip interruption also provides financial protection. Trip interruption reimburses up to 100%-150% of your trip costs if they are pre-paid, non-refundable and unused. The amount over 100% helps cover the added cost of transportation back home early.
The most common reasons travelers interrupt their trips are:
Unforeseen illness of the traveler, traveling companion or non-traveling family member
Accidental injury to the traveler, traveling companion or non-traveling family member
A death to the traveler, traveling companion or non-traveling family member
For example, if you missed several days of your trip staying in a hospital for an unexpected injury or illness, you would receive reimbursement for the unused portion of the trip, plus cost of transportation to rejoin the cruise or return home.
Most travel insurance plans use the same list of covered reasons for both cancellation and interruption. Scenic Cruises trip insurance is no exception. Scenic travel insurance pays up to 150% of the trip cost for interruption, just like iTravelInsured Travel SE and iTravelInsured Travel LX.
Pre-existing Medical Condition Waiver
Many seniors worry their Pre-existing Medical Conditions won't be covered by travel insurance if they have a medical emergency during the trip, but that's not always the case.
Travel insurance carriers only concern themselves with your medical history for the 60-180 days prior to purchasing a plan. Stable conditions older than 60-180 days controlled with medication are covered.
If a recent illness or injury concerns you, simply purchase a trip insurance policy that includes a Pre-existing Medical Conditions Waiver shortly after making the Initial Trip Deposit or Payment. As a result, the Waiver brings Pre-existing Conditions into the policy so they will be covered for Cancellation, Interruption and Medical treatment.
Here, Scenic Luxury Cruises travel insurance includes Pre-existing Medical Conditions if purchased within 14 days of your initial trip deposit or payment. Likewise, iTravelInsured Travel SE covers Pre-existing Medical Conditions when you purchase the plan within 20 days of initial trip deposit.
However, Travel LX is unique. Instead of relying on the Initial Deposit or Payment date, it only looks at the Final Payment Date. If you purchase Travel LX within 1 day of Final trip payment, it will cover Pre-existing Conditions.
Medical Travel Insurance
As previously discussed, we recommend at least $100,000 Medical Insurance for travelers leaving the US. Scenic travel insurance plan falls very short of this coverage level.
Did you know Medicare does not cover you outside the US?
Even if you have a Medicare supplement, you might have a lifetime limit of $50,000 with additional out-of-pocket expenses. Moreover, a single night in a hospital overseas could cost $3,000-$4,000. Unfortunately, universal health care in other countries does not extend to visiting Americans.
Scenic's Trip Protection plans pay only $50,000 per person for medical insurance. It's half what we recommend for all travelers, particularly seniors.
In the event of a medical emergency, Scenic Luxury Cruises medical insurance may leave you exposed to spending hard-earned retirement savings on medical treatment in a foreign country.
On the other hand, iTravelInsured Travel SE covers up to $150,000, and iTravelInsured Travel LX covers up to $500,000 of medical treatment.
One last note, the US State Department does not provide medical benefits for Americans traveling abroad.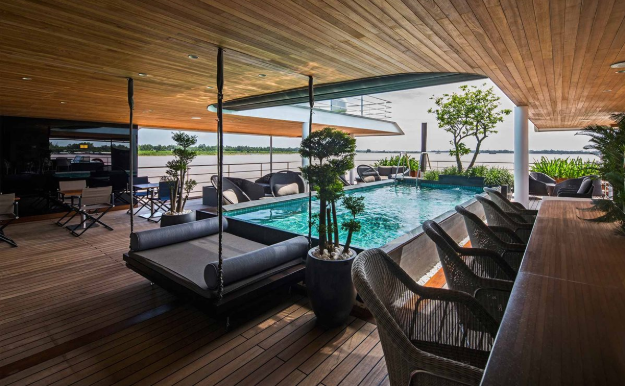 Emergency Medical Evacuation
Travel Insurance Medical Evacuation benefits include transportation from the location of injury or illness to a local hospital and trip home.
If your injury or illness requires continued care at home, your attending physician may determine an air ambulance jet is necessary for your return. Travel insurance policies cover this up to the limit stated on the policy. Emergency Medical Evacuation also repatriates mortal remains, should a traveler die while on their trip.
As mentioned earlier, AARDY recommends all travelers leaving the US get at least $250,000 Emergency Medical Evacuation protection. Medical evacuation can be an extraordinary unexpected charge, so it's crucial you have proper coverage. Unfortunately, Scenic's travel insurance falls short covering only $100,000.
As noted above, iTravelInsured Travel SE provides $500,000 and iTravelInsured Travel LX provides $1,000,000 Medical Evacuation.
Cancel For Any Reason
Sometimes events arise that aren't covered by the standard list of cancellation reasons. In this instance, Cancel For Any Reason allows you to cancel your trip for any reason or no reason and receive a 75% refund. It gives you the greatest level of cancellation flexibility.
Some situations when Cancel For Any Reason is helpful:
Pet injured or diagnosed with grave illness
Child with mental illness deteriorates or inflicts self-injury and requires care
House sold 1 week before departure and must stay to close
Cruise line changed itinerary and no longer interested in trip
A friend passed away a few days before you leave
Change your mind and don't want to go on the trip
Financial emergency
Anything else that is excluded or not covered by the policy
While many cruise lines pay Cancel For Any Reason as a future cruise credit, Scenic Luxury Cruises pays cash. Their more expensive trip insurance includes a 75% cash refund Cancel For Any Reason benefit when you purchase the policy within 14 days of your initial trip deposit.
However, there are a few rules to using Cancel For Any Reason. You must purchase the policy within 14 days of Initial Trip deposit or payment and insure 100% of prepaid, non-refundable trip costs. When you use Cancel For Any Reason, you'll need to cancel your trip 2 days or more before the scheduled departure date.
In addition, iTravelInsured Travel LX also provides Cancel For Any Reason when purchased within 20 days of Initial Trip Deposit. It is more affordable than Scenic's travel insurance options and pays a 75% Cash refund.
Interruption For Any Reason
Just as Cancel For Any Reason lets you cancel the trip before you depart, Interruption For Any Reason allows you to end the trip early and get reimbursed for a portion of the unused part of the trip. You do not need to have a reason to use this benefit.
Some reasons a traveler might need Interruption For Any Reason:
Autistic grandchild has meltdown and must be taken home
Offended by the smells in the ship and cannot stay on board any longer
Have a panic attack, bipolar episode or worsening of mental illness
Friend dies while you were traveling
Weather predictions call for rain and storms for the rest of your trip
Don't like your ship cabin and they won't move you
Your traveling companion is insufferable and don't want to continue with them
Unfortunately, Scenic cruise travel insurance lacks the Interruption For Any Reason benefit. If you're already on the trip and something happens that's not covered by the policy as a reason for Interruption, then you'll be out all the money you spent for the rest of the trip.
This is a glaring deficiency of Scenic Cruise trip insurance. It shows how much more value and flexibility the AARDY Cancel For Any Reason plans offer travelers. All our Cancel For Any Reason policies include Interruption For Any Reason.
As such, Interruption For Any Reason has a couple of rules:
You can interrupt your trip for any reason after 48-72 hours after your actual departure date
75% of the unused non-refundable portion of the trip refunded
Purchase policy within 20-21 days of Initial Trip Payment or Deposit
Be medically fit to travel on date of travel insurance purchase
Price and Value
Here, Scenic's travel insurance shows its most noticeable flaw: price.
Recap:
iTravelInsured Travel SE: $717
iTravelInsured Travel LX (with Cancel For Any Reason): $1,015
Scenic Travel Protection: $1,088
Scenic Travel Protection Plus (with Cancel For Any Reason): $1,630
Even the highest possible coverage available through iTravelInsured Travel LX ($1,015) is less expensive than the standard Scenic Luxury travel insurance policy without Cancel For Any Reason ($1,088).
Scenic cruises travel insurance costs 51% more than iTravelInsured Travel SE ($717), while their Cancel For Any Reason plan ($1,630) costs 227% more. Likewise, standard Scenic travel insurance costs 7% more without Cancel For Any Reason than iTravelInsured Travel LX costs with Cancel For Any Reason.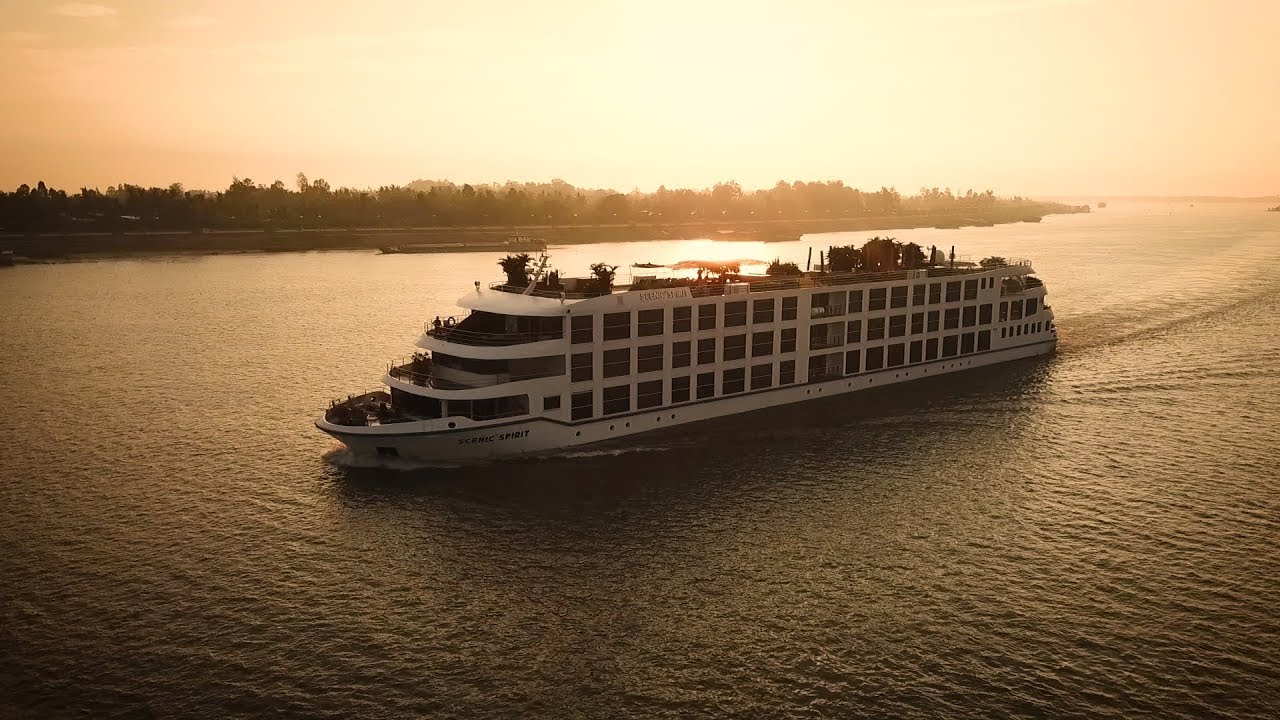 Conclusion
Because Scenic Travel Protection Plan has low medical and evacuation benefits, we would not recommend it. Although it covers Pre-existing Medical Conditions, Cancel For Any Reason adds an outrageous 50% surcharge to the policy.
There's no need to spend a lot of money to get quality travel insurance. Wherever your cruises take you, visit AARDY first to shop around before committing to the first travel insurance policy you're offered.
Stop by and have a chat, send an email or give us a call at 650-492-6298. There's no cost to speak with our licensed travel insurance experts.
Safe travels!