Quick Quote - Click Here
Schengen Visa for European Travel - 2021 Review
Before you embark on your European vacation, you will want to check that all your papers are in order. Knowing whether you need a Schengen Visa for European Travel is essential.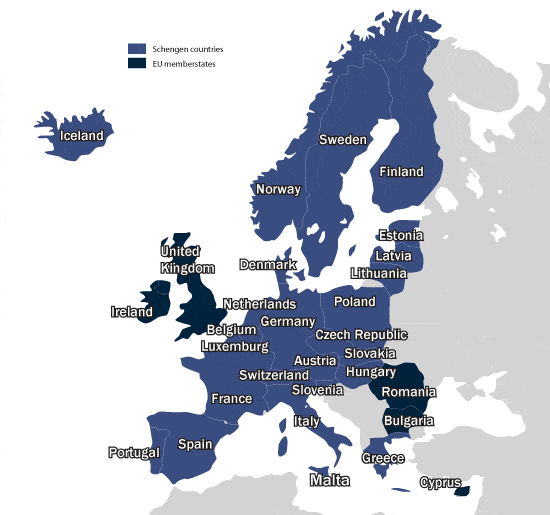 A Schengen visa will allow a non-US citizen to travel throughout 26 countries within Europe. It requires a traveler to have an insurance plan with at least 30,000 euros of Emergency Medical and Medical Evacuation cover.
The US State Department offers some excellent advice – the link is provided here.
But not all US travelers need a visa in order to travel within the Schengen territory. If you are a US citizen, you can travel up to 90 days within a six-month period without the visa. However, if you are a non-US citizen, you may be required to obtain a visa before you are able to enter one of the Schengen countries.
List of Schengen Countries
And as to which countries are part of the Schengen territory, it is made up of the following European countries:
Austria, Belgium, Czech Republic, Denmark, Estonia, Finland, France, Germany, Greece, Hungary, Iceland, Italy, Latvia, Liechtenstein, Lithuania, Luxembourg, Malta, Netherlands, Norway, Poland, Portugal, Slovakia, Slovenia, Spain, Sweden, and Switzerland.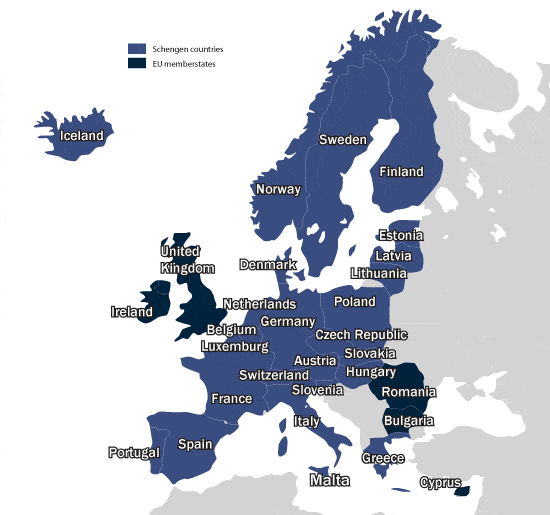 We would suggest you contact the embassy of your vacation destination country to find out if a visa is necessary.
And remember, at AARDY you can run a completely anonymous quote in minutes. You'll compare dozens of the top travel insurance plans to find the right plan for you.
Schengen Visa and European Travel Process:
When you first cross any external border of the Schengen area, present your passport for an entry stamp.
Immigration officials will decide if you qualify for entry into the Schengen area.
Note: Be sure to ask the official to stamp your passport, since you are responsible for proving you have legally entered the Schengen area.
When moving from one member country to another, you do not need to show your passport until you exit the Schengen area, which must be no more than three months after your initial entry.
During each six-month period, you will have three months of visa-free travel within the Schengen area.
When you leave the Schengen area after three months, you must wait another three  months  before you can apply to enter the Schengen area again without a visa.
Ensure your passport is stamped upon exiting the Schengen area.
Safe travels.