Quick Quote - Click Here
Should I Buy Short Term Travel Insurance - 2021 Review
Have you ever wondered about the value of short-term travel insurance? If you are only traveling for one or two days, is it even worth it? A large number of our insurance policies at AARDY are for ultra-short trips. They often cost less than $20.
We wanted to explain the logic behind this with an example.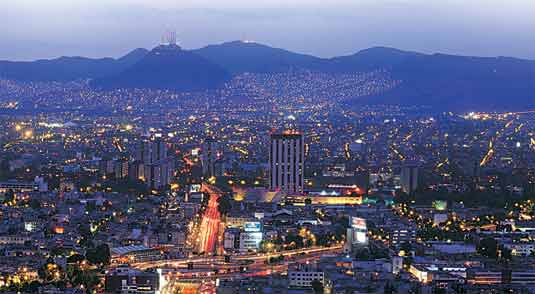 Short-Term Travel Insurance - Mexico City Day Trip
Those of us who have traveled for business with a corporation know that long day trips are the norm rather than the exception. Our traveler is flying south from California for a meeting in Mexico City.
She has an early start, then a cab from the airport to her meeting. She'll grab a late lunch near the meeting. Then, finally, head back to the airport to fly home after a very long day.
Her flight is her only purchase for the day trip, and comes in at $495.
Short Term Travel Insurance – Why Bother?
Travel Insurance covers trip cancellation. It covers medical sickness. Our traveler has medical evacuation cover. If bags are lost or delayed, cover is in place.
When we travel at AARDY, our primary reason for looking for short-term travel insurance is for medical cover.
In this example, our traveler is heading towards one of the most congested cities in the world. Mexico City is amazing, but it has chaotic roads, and accidents happen.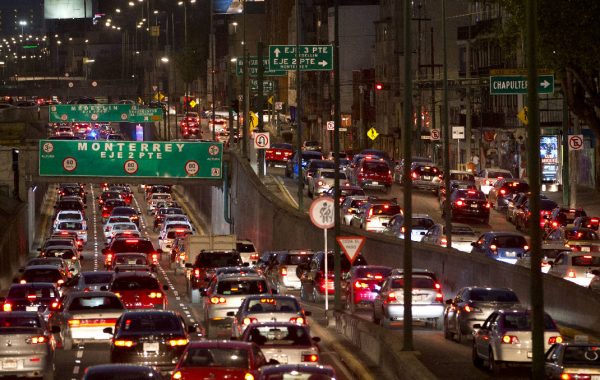 We have a series of long road trips to and from the airport, and plenty of walking around congested streets. Our traveler is tired, and unfamiliar with her environment.
Why on earth would we not want to get protection for this type of trip?
Short-Term Travel Insurance – How Much?
Most people are astonished at how reasonable the costs are for short-term travel insurance. Less than $20. Food on board the aircraft will be more expensive than the trip insurance.
Here are some options for our trip.
Here are some excellent low-cost options for our trip to Mexico City. iTI, RoamRight, and TII all have great plans for around $20 for our traveler.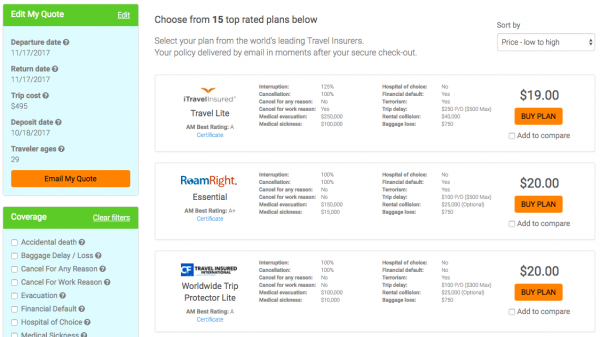 One of our most successful low-cost policies is the iTI Lite plan. It is certainly low-cost – only $19. But it has $100k of Medical Sickness cover and $250k of Medical Evacuation cover.
Why on earth would we not want to get protection for this type of trip?
Short-Term Travel Insurance – Road Traffic Accident
According to CDC half of medical evacuations back to the US are the result of a car crash. The cost of that evacuation can cost upwards of $100k.
There is no way that any travelers should place themselves in a position of financial ruin as a result of an accident abroad.
Short-term travel insurance is inexpensive, yet has powerful cover.
Safe travels!