Quick Quote - Click Here
Singapore Travel Health Insurance - Country Review
Learn more about Singapore Travel Health with an overview from both CDC and the US State Department. We cover vaccines, medicines, water, and insurance.
At AARDY we look at a variety of different information sources in order to get a better view of a country and its health systems.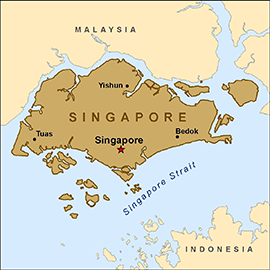 Singapore** Travel Health – CDC**
Zika virus is a risk in Singapore.
Pregnant women should not travel to Singapore because Zika infection during pregnancy can cause serious birth defects.
Partners of pregnant women and couples planning pregnancy should know the possible risks to pregnancy and take preventive steps. Before travel, those planning pregnancy should talk to their doctor or other health care provider.
All travelers should follow steps to prevent mosquito bites during and _after their trip. Travelers should also use condoms during _and after their trip to prevent sexual transmission of Zika. This will protect against getting Zika while traveling and stop its spread to others back home.
Vaccines and Medicines
You should check the vaccines and medicines list. Then visit your doctor (ideally, 4-6 weeks before your trip) to get the vaccines or medicines you may need.
All travelers
You should be up to date on routine vaccinations while traveling to any destination. Some vaccines may also be required for travel.
Make sure you are up to date on routine vaccines before every trip. These vaccines include the measles-mumps-rubella (MMR) vaccine, diphtheria-tetanus-pertussis vaccine, varicella (chickenpox) vaccine, polio vaccine, and your yearly flu shot.
Most travelers
Get travel vaccines and medicines because there is a risk of these diseases in the country you are visiting.
CDC recommends this vaccine because you can get hepatitis A through contaminated food or water in Singapore, regardless of where you are eating or staying.
You can get typhoid through contaminated food or water in Singapore. CDC recommends this vaccine for most travelers, especially if you are staying with friends or relatives, visiting smaller cities or rural areas, or if you are an adventurous eater.
Some travelers
Ask your doctor what vaccines and medicines you need based on where you are going, how long you are staying, what you will be doing, and if you are traveling from a country other than the US.
You can get hepatitis B through sexual contact, contaminated needles, and blood products, so CDC recommends this vaccine if you might have sex with a new partner, get a tattoo or piercing, or have any medical procedures.
Rabies is present in bats in Singapore. However, it is not a major risk to most travelers. CDC recommends the rabies vaccine for these groups only:
Travelers involved in outdoor and other activities in remote areas that put them at risk for bat bites (such as adventure travel and caving).
People who will be working with or around bats (such as wildlife professionals and researchers).
There is no risk of yellow fever in Singapore. The government of Singapore requiresproof of yellow fever vaccination only if you are arriving from a country with risk of yellow fever. This does not include the US. If you are traveling from a country other than the US, check this list to see if you may be required to get the yellow fever vaccine: Countries with risk of yellow fever virus (YFV) transmission.
For more information on recommendations and requirements, see yellow fever recommendations and requirements for Singapore. Your doctor can help you decide if this vaccine is right for you based on your travel plans.
Singapore Travel Health – US State Department
Good medical care is widely available in Singapore. Doctors and hospitals:
expect immediate, up-front payment for health services by credit card or cash
generally do not accept U.S. health insurance
may require a substantial deposit before admitting you for any major medical treatment.
In certain circumstances, the Ministry of Health may access patient medical records without the consent of the patient. Also, in certain circumstances, physicians may be required to report information relating to the diagnosis or treatment without the patient's consent.
Employment pass holders are subject to medical exams and may be denied or deported on medical grounds, including for HIV-positive infection.  The Government of Singapore recently ceased to require waivers for tourism and business travel for HIV-positive travelers.
Mosquito-borne diseases: Dengue is active in Singapore and can be monitored at the Singapore National Environmental Agency's website, www.dengue.gov.sg.  In addition, the U.S. Centers for Disease Control issued a travel notice for Zika virus in Singapore and most neighboring countries are Zika endemic.
Haze: Air pollution from forest fires in neighboring countries occurs intermittently, usually between July and October. www.haze.gov.sg provides public updates on conditions.
US Medicare does not pay medical bills.
Be aware that U.S. Medicare does not apply overseas. The US State Department will not provide a letter of guarantee for payment.
Medical Insurance:
Make sure your health insurance plan provides cover overseas.  Most care providers overseas only accept cash payments. See our web page for more information on insurance providers for overseas coverage.
We strongly recommend supplemental insurance (State Department page) to cover medical evacuation.
If traveling with prescription medication, check with the Government of Singapore to ensure the medication is legal in Singapore. Always carry your prescription medication in its original packaging with your doctor's prescription.
You should be aware of the following health concerns in Singapore:
occasional outbreaks of mosquito-transmitted illnesses
air pollution and haze during the summer months.
Vaccinations:
Be up to date on all vaccinations recommended by the U.S. Centers for Disease Control and Prevention.
Further health information:
Safe travels.