Quick Quote - Click Here
Travel Dental Insurance - 2021 Review
Of all trip emergencies, Travel Dental Insurance is the one we do not want to use. Nothing can ruin a trip faster than the onset of tooth pain or damage to a tooth, crown, or nerve when eating some exotic new food.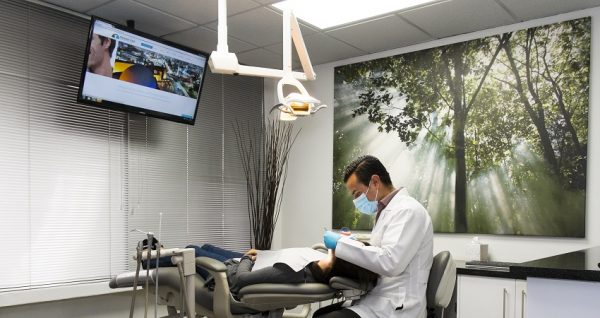 With Travel Dental Insurance in place, you can quickly get your teeth into a happier place.
Travel Dental Insurance – Emergency use only
Travel Dental Insurance covers the specific costs of a dental emergency while on a trip. Note the word Emergency. Travel Dental Insurance does not cover routine check-ups or cleanings.
Here is the wording from one of the policies through AARDY:
If, while on a Trip, the Insured suffers an Injury or Sickness that requires emergency dental treatment by a Physician, the Company will pay a benefit to reimburse the Insured for covered expenses up to the maximum limit shown in the Schedule or Declarations Page.
Emergency dental covered expenses:
services and supplies for the relief of dental pain; and
the repair or replacement of teeth or dental implants , due to an Injury or Sickness which first occurs during the Trip.
Coverage for emergency dental treatment does not apply if treatment or expenses are incurred after the Insured has reached his/her Return Destination, regardless of the reason. The treatment must be given by a Physician or dentist.
This coverage is inclusive of the maximum limit for the Travel Medical Expense benefit.
In this case:
A Physician means a licensed practitioner of medical, surgical, or dental acting within the scope of their license. The treating physician cannot be the Insured, a Traveling Companion, a Family Member, or a Business Partner.
Essentially, it only covers you if you had an accidental injury that damaged your teeth. Or, if you suddenly had excruciating tooth pain and required treatment. Travel Dental insurance will not cover any dental work you needed before you left for the trip.
As always, carefully read your policy, as coverage and wording will differ from policy to policy.
Travel Dental Insurance – Dentist or Doctor
Travel Dental Insurance within your trip policy has detailed language regarding who can provide dental treatment that is reimbursable.
The policy states that acceptable treatment providers include Dentists and Physicians, but not Nurses or Dental Technicians.
Travel Dental Insurance – Limited Financial Support
Typically, Travel Medical Insurance provides Medical Insurance of $100,000. However, Emergency Dental Insurance only covers up to $500 to $1,000 of treatment.
The gap between the Medical Insurance and Travel Dental is enormous. But based on claim history, most people do not run up huge hospital bills when traveling. On the other hand, tooth problems frequently occur, so the coverage levels are low to keep policy prices down.
Travel Dental Insurance – Medical Assistance Support
We always recommend contacting the Travel Assistance service that comes with every trip insurance policy.
Travel Assistance will advise you on how to use Travel Dental Insurance wisely. They will make sure you receive treatment from a facility that is approved by the Insurer. Inevitably, you will pay lower rates than you could have arranged yourself.
Hopefully, Travel Assistance will take care of payment directly so that you do not have to pay any out-of-pocket expenses. For this reason, we prefer Primary Medical Coverage.
Travel Dental Insurance – Simple Advice
Make sure that you have dental coverage in place when you travel abroad.
Remember that Travel Dental Insurance is for emergencies only, and coverage is limited. It usually provides $500-1,000 for treatment, depending on which policy you use.
Take advantage of the Travel Insurance company's Travel Assistance services if you must seek treatment. It also makes sense to be sure that your teeth are in good shape before you leave.
Look After Your Teeth, and They Will Look After You
As always, at AARDY, we recommend you consider travel insurance.
You can get an anonymous quote in seconds and compare dozens of the top travel plans from many of the largest US travel insurers. It will save you time and money. We can help you find the right travel plan for your needs.
If you feel travel insurance is overwhelming, our licensed agents can guide you. Call us before you buy your policy, and let us talk you through your options.
The most important advice we can give you is to ask us for help.
We will walk you through your options and make sure you are in a suitable insurance plan. No games, no surprises. The earlier in your travel planning process that you begin to search with us, the more support we can offer.
Travel Insurance Recommendations
Not sure what makes a good travel insurance plan? We can help you narrow it down.
AARDY provides a consistent recommendation to buy at least $100,000 Travel Medical Insurance and $250,000 Medical Evacuation if you are traveling outside of the US.
We also suggest that traveler purchase travel insurance early. You have more options when you buy it shortly after paying the first dollar for your trip.
Plus, if you enroll in travel insurance coverage within 10-21 days of your initial payment, additional benefits become available. You can get a Waiver to cover Pre-existing Medical Conditions and Cancel For Any Reason coverage (in most states).
Does it Cost More to Buy Travel Insurance Through a Marketplace?
No. With AARDY, your quote offers a range of different Travel Insurance Plans from the leading Trip Insurance carriers in the USA. Our system allows you to compare all the different plans on a single page so that you get the best value.
Best of all, our prices will be the same as if you had gone to each insurance carrier directly. You will not pay a cent more for the use of our services.
We have built a reputation for offering the best Travel Insurance advice in the USA.
Safe travels.