Quick Quote - Click Here
Travel Gadgets for Children - 2021 Review
We are looking at travel gadgets for children.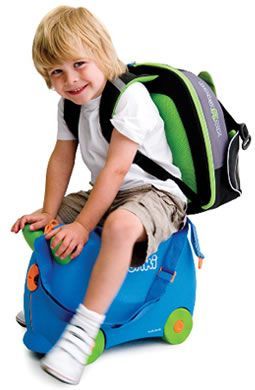 Part of a collection of wonderful tips to help even the most stressed parent.
From time to time at AARDY we get the opportunity to share with our customers the thoughts of others within the travel community. Ollie Birk, based in the UK, is an up-and-coming travel writer and we are delighted to share some of his advice. @OllieBirk
Ollie's advice:
Travel Gadgets for Children
CAMERA
Giving a child a suitable camera for their age encourages them to be more creative and observant. Your child will concentrate more and in turn have less to moan about. This is such a great idea because they won't get bored, they can use it the whole holiday and you may be surprised at the results. To make it even more fun, if you have more than one child, set them a challenge of taking the best photo... you never know, they may develop a new hobby. This should give you some time to enjoy your surroundings and let go of your worries.
CARRY-ON CHANGING BAG
Take a carry-on changing bag that is a carry cot, changing station and bag all in one. This makes it quick and easy to change your child's diaper anywhere you are... whether you are in the heights of the endless sky or in the depths of the hottest desert. There will be no more hassle trying to find your supplies, no more losing important items, and you can now easily carry everything you need.
CHILD LOCATOR
Scared of losing your child? No problem. Just attach a child locator on their belt before you leave the house and if you lose them, press the panic button, which will sound an alarm on your child's locator, so you can quickly find them.
GIZMO
Ever been on a flight and you can't stretch, you're tossing and turning and just can't wait to get the hell off the plane? We all have... and here is how this product can help. The Gizmo is a portable 'hammock' that you can clip on to the chair in front of you. This allows your child to lie down however they like or even just sit more comfortably. And the best part about it? YOU can use it too. It is designed for the comfort of all ages. Of course, if you are reading this you are likely to be too large to lie down, but you can sit a lot more comfortably.
STERI-BOTTLE
The Steri-Bottle is a great way to feed your child... straight out of the box. You can cut out all the unnecessary time wasted on bottle preparation so your journey is made easier. You can purchase Steri-Bottles in different sized packs to suit your needs and circumstances.
IPAD
Cliché, I know. But, for a reason... it works. Be sure to have a child-friendly, sturdy case as these new iPads are extremely light and flimsy.
TRUNKI
Do your kids regularly moan about walking? Avoid that this summer using the Trunki. The Trunki is a small hand luggage case that you can take on the plane. It allows your child to sit on it which can keep them happy while walking through the airport. Hey, it might be worth giving it a go yourself too.
RIDE-ON-CARRY-ON
Remember the Trunki I was talking about? Well, this is just as great. This product is literally a hand luggage sized suitcase with a seat. This will allow your time in the airport to be easy and peaceful.
YONDI NECK PILLOW
Yondi make neck pillows very fun and exciting. They are designed in small sizes for children, with cool themes. This should keep your child comfortable and entertained the whole flight.
MY STORYTIME PILLOW BY ELO
Does your child want you to read them a story but you're so tired you just want to fall asleep? Well, let a pillow do it for them. And all children love stories, right? This product forces children to lie down to listen to stories, causing them to drift off to sleep. So now kids have an incentive to want to lie down and sleep.
CLIP-ON BUGGY SUNSHADE
When walking around a hot country, a parasol will not be enough. Clip a sunshade on to your buggy in less than seven seconds and your child will be cooler and more comfortable.
SAFE SIP
A reusable drinks cover that makes it impossible to spill your drink. At an extremely low price, this product is AMAZING and great value. This should avoid any accidents on your flight to keep your stress levels at an all-time low.
SQUIRT - BABY FOOD DISPENSING SPOON
You can avoid any spillages with this product that you gently squeeze to squirt either baby food or a drink in to your child's mouth. This product makes it very easy to feed and avoids a lot of stress.
IDENTITY VELCRO WRISTBANDS
It is very easy for your child to run off and get lost at a busy airport. To save time and maximize safety, attach a Velcro identity wristband so you can be contacted quickly, so you can still board your flight on time.
SKYBABY FOLD-UP LAP MATTRESS
A portable lap mattress can be rolled up and placed in your hand luggage. It is very comfortable and will allow your child to sleep happily ever after on your boring flight.
ROLL-UP DRAWING MAT
Does your child love to draw? Of course. Does your child often make a mess? Of course! A roll-up drawing mat allows your child to draw as much as they like without making a mess on the plane. The best part is that it rolls up and is easily carried.
A DIAPER BAG AND BACKPACK THAT WILL ALSO CHARGE YOUR WIRELESS DEVICES
A backpack that acts as a diaper bag and keeps your bottles insulated. A product that is very useful for traveling with young children.
BABY BOTTLE ADAPTER
A baby bottle adapter allows you to convert almost any bottle top into a baby bottle top, allowing you to feed your baby bottled water quickly and easily.
PORTABLE SNACK BOX
One of the best, old-school ways of silencing your child is through snacks, and you most probably need a lot of snacks. So, purchase a snack box so you can bring enough snacks with no hassle!
PORTABLE TRAVEL CRIB
If you're on the beach, it can be extremely hard to escape the sun. This can be dangerous for your baby. So, bring along a portable travel crib so your child can stay safe, healthy and happy.
SNOOZESHADE
Bring a SnoozeShade which you can attach to your buggy in eight seconds. This will give your baby a nice, cool sleep while you find that perfect holiday gift for mother. A fridge magnet may not cut it this year...
Combine this with our wonderful CDC Advice Travel with Children and you have a solid set of guidance for your next airplane trip with the kids.
Safe travels.