Quick Quote - Click Here
CFAR Travel Insurance - 2021 Review
Many travelers are looking for the flexibility to change their travel plans and seek compensation – they want Travel Insurance Cancellation For Any Reason.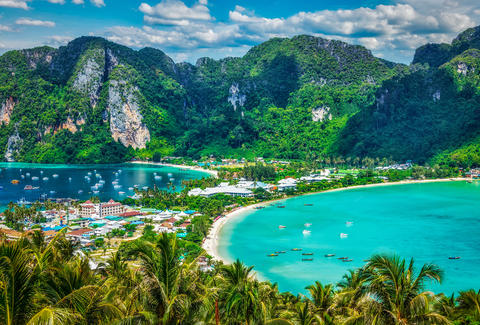 In the event that additional flexibility is required to cancel for work reasons, or indeed for any reason at all, then we would always recommend incorporating Cancel for Any Reason cover.
Why is this cover useful?
Let us work through the different cancellation benefits and this becomes more obvious.
Every comprehensive travel insurance plan will offer basic cancellation benefit. However, this is limited to travelers who are unable to travel because of really awful circumstances – serious injury or death of the traveler, other traveling companions, or family members at home.
Clearly, this does not happen very often, thank goodness.
Perhaps more likely to occur is that their vacation is cancelled by an employer. In this case, an employee could lose all their non-refundable deposits and payments. Here we want to see a benefit called 'Cancel for Work Reasons'. Now, this is not Travel Insurance Cancellation for Any Reason, but it does offer great cover for those who are employed (not self-employed), and have been working for the same company for at least 12 months.
Check the small print – most airline trip insurance policies that can be bought are little more than useless in this regard. The benefit of a Cancel for Work Reason Policy is that it can return 100% of trip costs – no deductible. That is a pretty good cover for anyone who has a boss who tends to cancel previously agreed holiday time.
Finally – Travel Insurance Cancellation for Any Reason
It does exactly what it says – no reason need be given. We like to use it when booking a Non-Refundable flight a long way in advance – we have called this the Airline Ticket Hack. You book a Non-Refundable Airline ticket, yet enjoy the same type of cancellation benefits as with a Flexible or Refundable ticket.
A Cancel for Any Reason policy is going to refund 75% of those non-refundable costs. So, not a full refund, but a pretty good level of cover regardless.
Importantly – Timing
A Travel Insurance Cancellation for Any Reason Policy needs to be booked within 14 days of the Initial Trip deposit.
Any cancellation needs to take place with at least 48 hours' notice in order to pay out.
Details matter, so it's important to know these critical dates.
As always, at AARDY we recommend that a traveler consider travel insurance. You can get an anonymous quote in seconds, and compare dozens of the top travel plans from many of the largest US travel insurers. We save you time and money finding the right travel plan for your needs.
What many people do not know is that they won't find the same trip insurance plans available at a better price. This is all down to price certainty anti-discriminatory law in the US. Travel Insurance Comparison – Will I Pay More Buying Travel Insurance from a Comparison Website?
In short – the price quoted for an insurance plan that you see from AARDY is the same price you would see from the insurance carrier direct. We are not allowed to compete on price for 'filed' insurance products. No one is. You are certain to get best value from us.
Safe travels.