Quick Quote - Click Here
Travel Insurance FAQ - 2021 Review
We are looking at Travel Insurance FAQ. Part of a collection of wonderful tips to help even the most stressed traveler.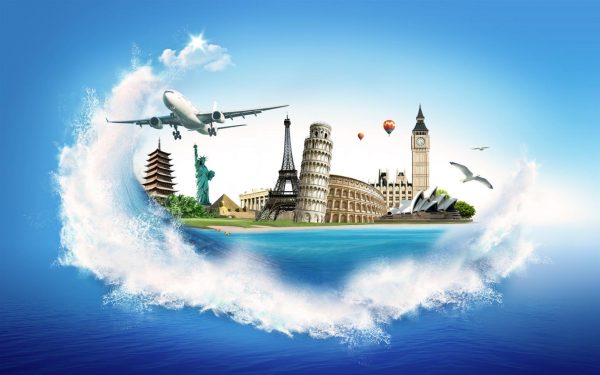 From time to time at AARDY we get the opportunity to share with our customers the thoughts of others within the travel community. Ollie Birk, based in the UK, is an up-and-coming travel writer and we are delighted to share some of his advice. @OllieBirk
Ollie's advice:
Travel Insurance FAQ
What on earth is travel insurance?
Probably the most-asked Travel Insurance FAQ. It's emergency care when things unexpectedly go wrong. Depending on the policy you buy, it can be there for when your luggage is lost by the airline. It can help when you fall hiking, or pop an eardrum scuba diving. It can protect you if you get a parasite overseas, or need to cancel or cut your trip short because your dad died. It's designed to be there for accidents (both health and non-health related). It's for unexpected events you never thought could happen to you. It's not a substitute for health insurance back home. It's not an open checkbook to supplement your trip expenses. Finally, it is not a license to be foolish.
Isn't travel insurance just health insurance?
No, it's so much more than that. There is a medical component for sudden illnesses and accidental injuries. It can also cover you for trip cancellation, trip interruptions, loss or theft of your gear. Finally, emergency transportation should you need to get to the nearest hospital fast.
Okay, but it's like health insurance too, right? I can go see a doctor when I want?
Travel insurance is not a replacement for health insurance and should not be treated as such. It's there for unexpected emergencies. Break a leg? Pop an eardrum? Get food poisoning or dengue? Travel insurance has you covered. Want to go see a doctor for a physical or get a new crown on your tooth? You're on your own.
Can I get treated for an illness I already have?
Most travel insurance plans don't cover pre-existing conditions. If you get sick on the road, yes, travel insurance is there for you. But if you need medication for an ongoing chronic disease or a medical condition you knew of before you bought the policy, you could be out of luck. Moreover, if you get sick under one policy and then you extend it or start a new policy, most insurers will consider your illness a pre-existing condition and won't cover it under your new policy.
My credit card offers some protection. Isn't that good enough?
Credit cards, even the best, offer very limited protection. Some offer cover for lost or stolen items, medical expenses, and trip cancellation if you booked your trip with the card. But they may not cover you being airlifted home or anything else.  Always check. You may also not be covered unless you activate the policy before your trip. And, if they do cover something, the cover limit may be so low that you might be shocked when you have to pay the difference. Bottom line: don't rely on credit card cover for any more than lost or stolen items, and maybe not even that.
How does the insurance actually work? Do they mail me a card I can show the doctor?
Imagine it's a major medical emergency needing overnight hospitalization or emergency repatriation. Then you (or someone else) would contact the emergency assistance team.  The team can help make arrangements and approve costs. For all other situations, including day admission to hospital, you need to claim reimbursement from your insurer. You pay out of pocket and then submit documentation to the insurance company after the fact (so no need for a card to show the doctor). Be sure to keep all documentation, file any necessary police reports, and save all receipts. Companies don't reimburse you based on your word. Check out the differences between Primary and Secondary Medical Insurance.
What about Obamacare? How does that affect everything?
For Americans, Obamacare covers you only in the United States, and travel insurance is not a replacement for health insurance. Nor does it get you out of its requirements. But if you are away from the United States for 330 days or more, you don't need to get US-based health insurance. You also get a three-month grace period each year before you get charged a penalty. Be sure to contact a tax accountant or the ACA hotline number for more information.
I got drunk and hurt myself. Will I be covered?
Possibly not. If you are doing something foolish (whether you're drinking or not), insurance companies will want to know if putting yourself at unnecessary risk led to the injury. If, after investigating, they find you did, they can deny your claim.
Does travel insurance cover me in my home country?
Some travel insurance can cover you at home. It depends on your policy, and there are always conditions on when the cover starts and ends and where you can travel to. So check this carefully first.
Combine this with our wonderful Travel Insurance Definitions and you have a solid set of guidance the next time you delve into a Travel Insurance Policy.
Safe travels.