Quick Quote - Click Here
Travel Insurance Medical - 2021 Review
Travel Insurance Medical cover is an essential part of any policy that a traveler can buy. Let's look at some important elements to consider.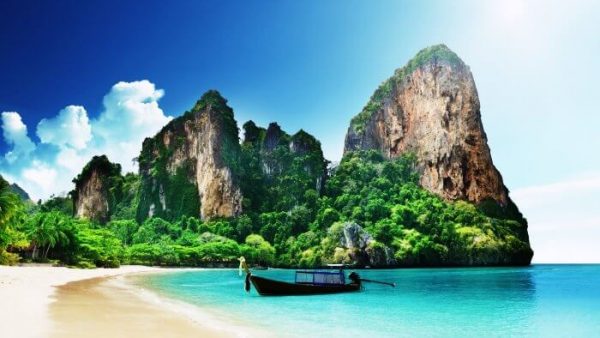 Travel Insurance Medical Evacuation
Quite simply, how much allowance will your insurer give you in order to get you home in the event of sickness or injury? Of course, the majority of sicknesses do not require anything other than a normal airline flight once released from hospital. However, some injuries or sicknesses will require the patient to be accompanied by a doctor or nurse, and be placed in Business Class on the airline. We would want to see at least $20k of evacuation allowance for this type of eventuality. There is a further level of complication – where the injured traveler is unable to travel home by regular airline. At this point we need to start looking at chartering a specialist air ambulance private jet. A long-distance flight – over six hours, for example – can start generating invoices that can approach $250k. Make very sure that if you are planning to travel to distant parts of the world, you have comprehensive evacuation insurance in place as part of your travel insurance medical cover.
Travel Insurance Medical Sickness
In the event that a traveler needs to see a doctor or nurse when on a trip, this is the insurance that should pick up the invoice. Medical Sickness cover will also be used to pay for any hospital bills. Whilst we never want to think about catastrophic injuries when on a trip or vacation, they do happen, of course. A car accident, followed by extensive hospital care, can be incredibly expensive. Unless we are absolutely certain that we have Home & Health Insurance in place that can cover these costs, we would like to see at least $100k of cover available to us.
Travel Insurance Medical - Primary or Secondary Cover?
Primary is our preferred type of cover – the insurer pays, settles all invoices, and does not leave us to chase hospitals, insurers, or doctors for invoices and other paperwork necessary for reimbursement.
Travel Insurance Medical – Hospital of Choice
Would you prefer to go to the hospital that you choose or one that is forced upon you? We prefer to have a choice. Yes, of course we will take guidance from our insurer and its medical assistance team, but, fundamentally, we prefer to choose ourselves.
Travel Insurance Medical – Pre-Existing Waiver Cover
Pre-existing conditions are not covered by travel insurance policies.
However, these exclusions of pre-existing conditions can be waived, so that medical cover will be in place when traveling. There are some procedures that must be followed. Namely, it is essential that travel insurance is in place very quickly after booking your trip – certainly you will want your insurance booked and paid for within 14 days of your initial trip deposit. Secondly, the underlying medical complaint that you are seeking the waiver from needs to be stable - no new medical condition and no prescription medication changes during the 'look-back period'.
The amount of time in the look-back period varies from plan to plan, but is typically between 60 and 180 days.
As always, at AARDY we recommend that a traveler consider travel insurance. You can get an anonymous quote in seconds, and compare dozens of the top travel plans from many of the largest US travel insurers, saving you time and money finding the right travel plan for your needs.
Irrespective of your condition, there is probably a plan that can cover you. There may well be some confusion for you, but we have insurance agents who can guide you – just call us before you buy your policy, and let us talk you through your options.
This is perhaps the most important advice we can give you – we are here to help. Our insurers are here to help. We will slowly walk you through your options, and make sure you are in a relevant insurance plan. No games, no surprises. The earlier in your travel planning process that you begin to search with us, and talk with us, the more support we can offer.
Safe travels.