Quick Quote - Click Here
Travel Insurance Pre-Existing Condition - 2021 Review
Many of us have medical issues that we deal with on a daily basis. If the medical condition has not got worse in the last 60 days, and we have not had a change of medication in that time, then we are fine. The Travel Insurance Carrier does not consider a Stable Medical Condition as something to worry about.
As far as they are concerned, no changes to meds or severity = no Pre-Existing Medical Condition. Now, some policies will Look Back 180 days, rather than 60, which can create a problem.
But, there will always be people who have a new injury or sickness. Or, their medication has changed within the Look-Back Period. Or, their existing medical condition has got worse within the Look-Back Period.
In our travel insurance world, this is known as a Travel Insurance Pre-Existing Condition.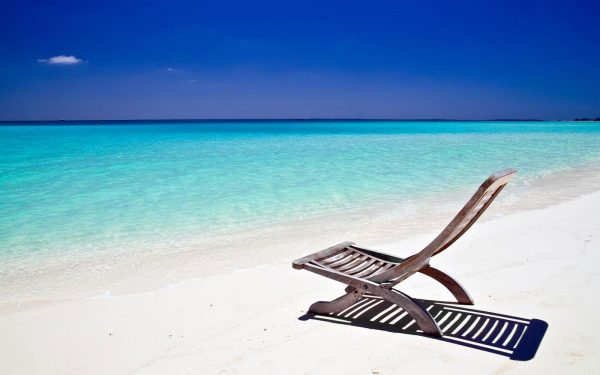 The Travel Insurance Carrier will exclude a Pre-Existing Medical Condition from cover. The only way to get cover for the condition is to have a waiver granted. You must buy Travel Medical Insurance very quickly after your initial trip deposit in order to qualify for a waiver - normally within 20 days. Not all Trip Insurance Policies have a Medical Waiver, so please check the policy details carefully.
We provide a quick overview of every policy so that a traveler can easily see if a waiver is offered, and under what terms.
Pre-Existing Cover Waiver
Need to know:
No travel plan will cover pre-existing conditions. But, you can purchase an insurance plan that offers an Exclusion Waiver.
You must buy your plan within a certain number of days of the initial trip deposit (typically 14-21 days). It is critical that you insure the full cost and length of the trip.
You need to be medically stable when you buy the trip insurance plan. If a claim is made, the travel insurance carrier will examine your health records over the Look-Back Period.
What does the Pre-existing Condition Waiver cover?
Remember, travel insurance plans automatically exclude cover for pre-existing conditions. This means they do not cover costs related to a pre-existing condition.
A **Pre-Existing Condition **is an injury, illness, disease or other medical condition that occurs prior to the travel plan's effective date. This condition is one for which you had symptoms and sought diagnosis, medical treatment, and/or new prescription medications or a change in your current prescription.
Some travel insurance plans cover medical costs relative to pre-existing conditions by offering a waiver to the exclusion. Having pre-existing cover means that the medical cover provided by your policy is in effect because the pre-existing exclusion is waived.
Timing is Key
Almost every plan that has a pre-existing condition waiver has only a limited period of time for a traveler to be able to gain this additional cover.
It is critical that the traveler ensures that the travel insurance is in place as soon after the initial trip deposit as possible.
Most plans that offer a waiver have only 20 days from the initial deposit date for travel before travel insurance must be in place.
You must insure the full length and full price of the trip.
Medically Stable over a Look-Back Period
The Look-Back Period is the number of days prior to your travel insurance policy's effective date that your insurance carrier will review for pre-existing conditions if you file a claim. If you were medically stable during the look-back period, it is not considered a pre-existing condition.
The term **Medically Stable **means that you have had no new medical condition and no prescription medication changes during the look-back period. You must be medically stable when you purchase the travel plan and if a claim is made.
The amount of time in the look-back period varies from plan to plan, but is typically between 60 and 180 days. Any medical condition that existed during the look-back period is considered a pre-existing condition if you had symptoms and/or were treated or had a change in your prescription medications.
AARDY Travel Insurance Marketplace
As always, at AARDY we recommend that a traveler consider travel insurance. You can get an anonymous quote in seconds. You can then compare dozens of the top travel plans from many of the largest US travel insurers. We can save you time and money finding the right travel plan for your needs.
Irrespective as to your condition, there is probably a plan that can cover you. There may well be some confusion for you, but we have insurance agents who can guide you. Just call us before you buy your policy, and let us talk you through your options.
Safe travels.