Quick Quote - Click Here
Third Party Travel Insurance - 2021 Review
To Buy Or Not To Buy - Travel Insurance From a Third Party? One decision you'll have to make when purchasing travel insurance is the type of company you're going to use.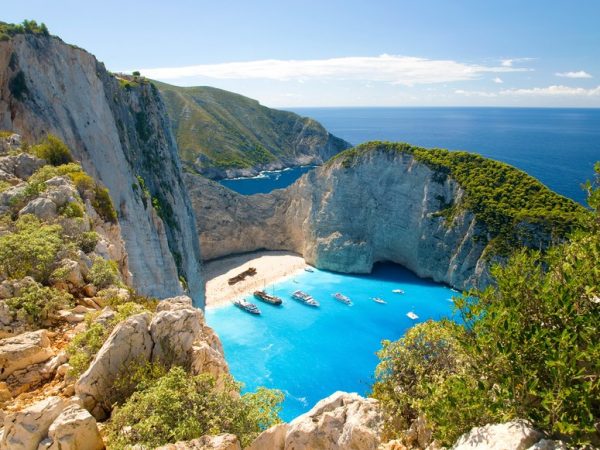 We're going to discuss three of the main options you'll encounter when searching out a policy. These options are cruise lines, travel agents, and third party sellers.
If you compare travel insurance plans that are available from these providers, you'll see that they're not all the same. There are major differences between policies you can buy from a third party seller and the cover offered by your cruise line or travel agent. And don't let the term "third party seller" throw you - in this scenario, it just means a company that specializes in travel insurance.
Here's how the three types of company stack up against one another.
Third Party Seller Vs Cruise Line
In some ways, the protection cruise lines offer is travel insurance in name only. This is because their policies come with restrictions that third party cover simply don't have. A quick survey of these restrictions will show that a third party plan is clearly the better choice.
With cruise line protection, claims are often paid in the form of travel credits, whereas third party policies reimburse clients with U.S. dollars. And while a third party policy applies to all aspects of your trip, cruise line cover only extends to the services you purchase from the company that operates the cruise line.
The medical cover offered by cruise lines is severely limited as well, with most policies' benefits topping out at less than $25,000. This is a far cry from the $1,000,000 worth of benefits the best third party plans offer. Also, a cruise line will rarely cover a pre-existing medical condition.
Third party sellers also offer trip cancellation cover that the cruise line simply can't match. Cruise lines don't offer Cancel for any Reason Cover, while it is an available option on most third party policies. And the cancellation cover they do offer typically ends 1-3 days before the cruise begins.
Third Party Seller Vs Travel Agent
Purchasing your policy through a travel agent can be tempting, mostly because it offers the convenience of one-stop shopping. Unfortunately, it can be a case of buyer beware, because these policies typically have significant drawbacks.
First, travel agents typically work on commission. This means they are motivated to sell you whatever policy earns the highest commission, not the one that best suits your needs. Moreover, they typically offer a small number of plans from just one or two companies.
There can also be a lot of uncertainty when purchasing cover from a travel agent. Many of them are not licensed insurance agents. So even with the best intentions, they might sell you a policy that's not underwritten by a legitimate agency. This could be disastrous if you have to make a claim.
Lastly, the coverage you get through a travel agent has many of the same drawbacks you encounter with cruise line policies. This means severe limitations in trip cancellation and medical cover.
There you have it. You can easily see why, in our opinion, third party sellers provide the most protection and peace of mind. This is because they specialize in travel insurance. Third party sellers simply have more insurance resources at their disposal than cruise lines or travel agents. With a reputable third party seller, you'll have everything you need to focus on your vacation or business trip.
And remember, at AARDY you can run a completely anonymous quote in minutes and compare dozens of the top travel insurance plans to find the right plan for you.
Safe travels.