Quick Quote - Click Here
Traveler Health Insurance - 2021 Review
Traveler Health Insurance should be considered a critical element of any trip or vacation planning, whether home or abroad.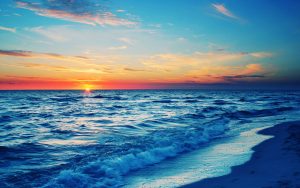 It is not expensive, yet could save a fortune in medical and repatriation expenses.
Why Do I Need Traveler Health Insurance?
Most of us already have health insurance, so why would we need traveler medical insurance too? Surely this is unnecessary?
Because our regular health insurance may not cover us when we travel.
Many medical insurance plans do not cover care received outside the United States. This includes Medicare and Medicaid. Travelers on these plans should consider a short-term travel health insurance policy.
Additionally, many health plans under the Affordable Care Act do not cover care received in other states. So even domestic travelers may need a medical travel insurance policy.
How Traveler Health Insurance Saves Money
An accident overseas, followed by an extensive hospital stay, then an accompanied flight home. It is not difficult to run up hospital bills in excess of $20k and see medical repatriation costs that exceed $100k. When booking cover for our own families, we like to see medical cover of $100k and evacuation cover of $250k.
Imagine taking responsibility for those sorts of bills without insurance to back you up! It is unthinkable.
Are you certain my Home & Health plans won't cover me?
You may have Home & Health Insurance in place that offers some support when on the road, but most of us do not, and those travelers that do will often see limitations. Out of network hospitals tend to have higher deductibles and co-pays, if they are covered at all.
Will I be out of pocket with Traveler Health Insurance?
Primary Travel Health Insurance is by far and away our preferred type of cover. In this case our Traveler Health Insurance pays first. It settles all of our invoices, and does not leave us chasing hospitals, insurers, and doctors for invoices and other paperwork necessary for reimbursement. In essence, our insurer takes complete responsibility for those up-front payments. When we are injured, we prefer to let the insurer take over these responsibilities whilst we concentrate on getting healthy.
Hospital of Choice with Traveler Health Insurance
We particularly like this option when we choose which Traveler Health Insurance we will select. Not only do we want an Insurer who is Primary, we want the Insurer to let us choose our hospital. Now, it makes good sense to accept the recommendation of an insurer in a place that we have no idea about. But we want to know that we can choose our hospital if we wish to, and that the insurer will respect this choice, and compensate us.
Pre-Existing Waiver Coverage – Traveler Health Insurance
If you have pre-existing conditions, you may want to consider a Comprehensive Travel Health Insurance that will offer a waiver of your condition. What does this mean?
Normally, any pre-existing medical condition would be excluded from your Traveler Health Insurance coverage – that particular condition would not be covered. However, provided that you have put your Trip Insurance in place promptly after making your initial trip deposit – certainly within 14 days – and your condition has been stable over a 'look-back period' – normally up to 180 days – then your pre-existing condition would be brought back into coverage.
Traveler Health Insurance – Book Early for Maximum Cover
This is the main advice that we can offer. If you are going to take Traveler Health Insurance, then please book it early. This way you are getting the maximum amount of available cover, without spending a cent more.
As always, at AARDY we recommend that a traveler consider travel insurance. You can get an anonymous quote in seconds, and compare dozens of the top travel plans from many of the largest US travel insurers, saving you time and money finding the right travel plan for your needs.
What many people do not know is that they won't find the same trip insurance plans available at a better price – all down to price certainty anti-discriminatory law in the US.
Travel Insurance Comparison – Will I Pay More Buying Travel Insurance from a Comparison Website?
In short – a trip insurance quote for an insurance plan that you see from AARDY is the same price you would see from the insurance carrier direct. We are not allowed to compete on price for 'filed' insurance products. No one is. You are certain to get best value from us.
Safe travels.