Quick Quote - Click Here
Travelex Travel Insurance - 2021 Review
Travelex Travel Insurance is a leading partner of AARDY. We offer its Basic, Select and Max Travel Insurance Plans. Take a moment to familiarize yourself with our Travelex Travel Insurance Review.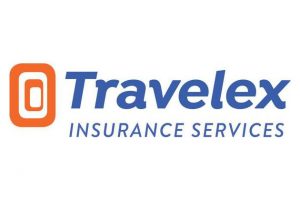 Travelex Travel Insurance has over 55 years of experience in the Travel Insurance sector. Without question, they are one of the United States' leading trip insurance plan providers. Travelex provides innovative travel insurance, assistance and emergency travel service plans for millions of travelers throughout the world.
Travelex Travel Insurance Review – Travel Insurance Features
Traveling with Kids.  Travelex offers a family-friendly plan, which can provide cover for kids at no additional cost. Additionally, we have plans with family-friendly benefits such as movie rental in the event of a trip delay or airline ticket reimbursement if required to return home due to your child's sporting event being cancelled.
Cancellation Coverage.  **Travelex is proud to offer several Trip Cancellation options. Even its most Basic travel protection plans have a variety of cancellation perils every traveler is seeking. **10-day Review Period.  If you are not completely satisfied within 10 days of purchasing a plan, Travelex will refund your plan cost, if you have not departed on your trip or filed a claim.
**First Payer Coverage.  **Travelex offers plans with first payer coverage. Receive reimbursement for eligible losses from us first, with no deductibles. Funds may be recovered from your medical or other collectible insurance plans.
**Pre-existing Condition Waiver.  **Most Travelex plans offer an exclusion waiver for pre-existing medical conditions for people of all ages. Your pre-existing condition can be eligible for coverage if purchase is made within the given period of your initial trip deposit.
Medical Expense Reimbursement.  You don't want to be sick on your trip, but if it happens, Travelex is there to reimburse covered expenses so you don't have to come home to a pile of bills and wonder how you'll pay.
Extra Accommodations.  Flight delays are a common occurrence these days, leaving you behind with extra costs for hotel rooms and revised transportation schedules. Travelex helps ease the financial loss, providing top of the line travel delay protection on all of our plans.
Travelex Travel Insurance Review – Independent Assessment
We are principally interested in the financial health of the underlying insurance carrier. In this case, Travelex Travel Insurance has two underwriters for its plans. Transamerica Casualty Insurance maintains an A (Excellent) A.M. Best rating. Old Republic Insurance Company is also rated A (Excellent) by A.M. Best.
Underwriter Evaluation & Stability provided by A.M. Best Company
According to A.M. Best, the underwriters of Travelex's core retail products provide "a superior ability to meet their ongoing insurance obligations". Ratings are based on comprehensive evaluation of a company's balance sheet strength, operating performance and business profile. Ratings are assigned in the following four areas:
Financial Strength
Issuer Credit
Debt
Bank Deposit
Learn more about A.M. Best Ratings
Secondly, we are interested in the health of Travelex Travel Insurance itself. Travelex maintains an A+ Better Business Bureau rating. BBB does not issue a higher rating than A+, so we have great confidence in Travelex Insurance in this regard.
Finally, we are concerned about the way in which customers feel that they have been treated – how they have been looked after. 4,068 Travelex customers were recently polled and gave Travelex a 4.5 out of 5 rating. This is an incredibly robust customer response, and should give great confidence to new Travelex Travel Insurance customers.
Travelex Travel Insurance Review – Travelex offers incredibly strong underwriting, business practices and customer support. We recommend it to our customers without hesitation.
Here is a brief summary of the three plans that we offer from Travelex Travel Insurance.
Travelex Travel Basic
Travel protection for all of your essential travel needs:
Trip Cancellation and Interruption benefits
First Payer Cover with no deductibles
Cover for travel supplier financial insolvency and side excursion
Cover for missed cruise connections
Travelex Travel Basic Details
Travel Basic provides essential trip protection for the budget-conscious traveler. This plan is perfect for short, domestic vacations. This competitive cover provides necessary safeguards to ensure that the trip investment is protected against the unexpected. Travel Basic provides you with a wide range of covered reasons for Trip Cancellation, as well as extensive post-departure cover to help protect you while you're away.
Travelex Travel Select
Customizable travel protection to match your lifestyle with the ability to choose from an array of upgrades. This plan has an option for all types of trips and travelers.
Kids under 21 covered at no additional cost
Transportation Pak upgrade provides rental car insurance cover
Trip Cancellation when delayed for 50% or more of the trip
24 Hour AD&D benefit included
21 day pre-existing condition exclusion waiver available
Emergency Medical and Evacuation
First Payer Coverage with no deductibles
Travelex Travel Select Details
A family-friendly plan, Travel Select provides travel protection cover for children aged under 21 at no additional cost when accompanied by a covered adult family member.
AARDY
As always, at AARDY we recommend that travelers consider travel insurance. You can get an anonymous quote in seconds, and compare dozens of the top travel plans from many of the largest US travel insurers, saving you time and money finding the right travel plan for your needs.
What many people do not know is that they won't find the same trip insurance plans available at a better price – all down to price certainty anti-discriminatory law in the US.
Travel Insurance Comparison – Will I Pay More Buying Travel Insurance from a Comparison Website?
In short – a trip insurance quote for an insurance plan that you see from AARDY is the same price you would see from the insurance carrier direct – we are not allowed to compete on price for 'filed' insurance products. No one is. You are certain to get best value from us.
Safe travels.