Quick Quote - Click Here
Trip Cancellation Insurance - 2021 Review
Trip Cancellation Insurance is an essential element of travel planning.
We always expect to go on any trip or vacation we book, but sometimes things happen that cause Trip Cancellation.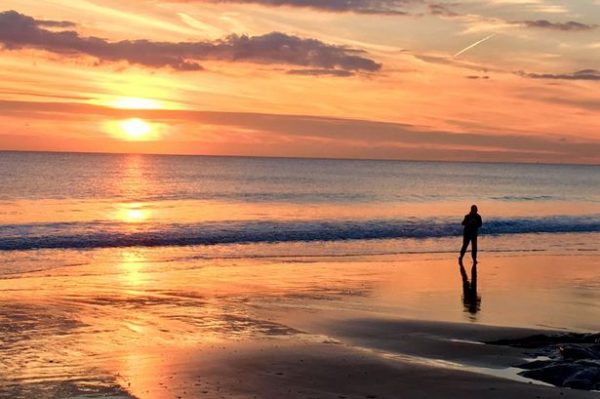 If you already know you have to cancel the trip, it's too late to buy cancellation insurance. But you can take time now to review your options for your next trip.
Trip Cancellation Insurance Review– Protect Your Investment
Trip Cancellation insurance offers you financial protection. The policy reimburses for travel arrangements like airfare, cruise fare, tours, and hotels.
Trip Cancellation insurance is comprehensive and covers cancellations, such as:
Accident, illness, or death of you, a traveling partner, business partner, or family member
Jury duty
Legal appearance
Traffic accident en route to airport
Death or hospitalization of your host at your travel destination
Weather
Job loss
Bankruptcy of your travel provider
And many more
If you must cancel due to any covered reason (like those listed above), travel insurance pays a 100% refund of trip costs.
Most insurance companies have simplified the claims process and allow you to file online. Just upload documents directly to the claims department. Of course, they all still accept US mail claims, too.
Spend a moment to review the Trip Cancellation details of the policy. Some policies offer more flexibility than others.
For example, Delta's Trip Cancellation coverage is pretty weak, particularly for work cancellation. Delta requires that you worked at your company for three consecutive years to use vacation cancellation.
Most policies at Aardy usually require only 12 months of employment. Lower requirements provide more flexibility.
Trip Cancellation Insurance Review – Cancel for Any Reason
Some of us need more flexibility than cancel for work reasons insurance. The maximum cancellation benefit allows us to Cancel for Any Reason.
If you anticipate any uncertainty about your trip, Cancel For Any Reason refunds 75% of your Trip Costs.
Important to note, you must buy Cancel For Any Reason early in the planning process, within 10-21 days of your initial deposit. If you wait until you purchase airfare or final payment to buy coverage, CFAR will not be available.
Also, the policy requires that you cover 100% of all trip costs subject to a cancellation penalty or fee.
Trip Cancellation Insurance Review – Airline Ticket Hack
Ever considered buying refundable airfare for the convenience of cancellation?
We recommend using the Airline Ticket Hack instead.
Don't book a flexible or refundable airline ticket. Book a cheap, non-refundable ticket, then add Cancel for Any Reason Trip Cancellation Insurance. Your flight ticket now has the same features as a Flexible or even a fully Refundable ticket. Pretty clever.
Travel Insurance Comparison – Will I Pay More Buying Travel Insurance from a Comparison Website?
AARDY's Trip Insurance quotes are the same prices would see directly from the insurance carrier.
We are not allowed to compete on price for 'filed' insurance products. No one is. You are sure to get the best value from us.
We always recommend that travelers consider travel insurance.
You can get an anonymous quote in seconds, and compare dozens of the top travel plans from the highest-rated travel insurers.
We save you time and money finding the right travel plan for your needs.
Safe Travels.